SWOT, PESTLE and Porters Five Forces on Analysis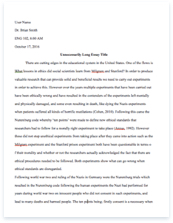 The whole doc is available only for registered users
A limited time offer! Get a custom sample essay written according to your requirements urgent 3h delivery guaranteed
Order Now
The Organization
"The organization that will be covered for this paper is the city of Washington Court House service dept. it is made up of six departments and managed by Ron Sockman the Service Director. The six departments are the water treatment plant, wastewater treatment plant, distribution/collections, street, cemetery and facilities maintenance. Our current mission statement is to be a strong and competitive community in the 21st century, to service the needs of the citizens of the community, to develop new areas of business growth, service and financial opportunities, to train and develop our staff to meet the ever changing rules and regulations that are required by the different government regulatory agencies." (Gardner, 2020)
Intro
This paper will cover the PESTLE, SWOT, and 5 forces of analysis and how they pertain to the City of Washington Court House's service department. It will also cover the strategies that this department will use in order to utilize the information that these activities gave.
SWOT
"The primary objective of a SWOT analysis is to help organizations develop a full awareness of all the factors involved in making a business decision." (Schooley, 2019) SWOT analysis are very good ways for a company and or manager to dial in their perspective issues and strengths in order for them be built upon or fixed. A SWOT for the service dept is much different that that of a commerce type company who sells a product or service. While we do provide services and sell utilities in the form of drinking water and sewage collection being a municipality-based organization offers different objectives, goals, and obstacles. In lieu of that the following SWOT reflects these differences.
Strengths
Good quality employees
Great middle management
Most departments are proprietary
No concerns of outsourcing or competition
Varied departments can and are cross trained
Weaknesses
Upper most management
Unwillingness to embrace new tech.
No succession planning at lower management levels
Unwillingness to spend needed money on infrastructure
City is losing industry not gaining it
Obstacles
Most income is tax based except water/wastewater plants
Public perception can become an issue quickly
5 to 10 year plans a difficult due to current administration
Future projects heavily based on grants
Gaining new industry
Threats
Public perception
Poorly informed city council who are happy to be in the dark
Ever changing tax structure
No way to increase revenue, with the exception of the utilities
City administrator who feels threatened by current utility director
Porters 5 Forces of Analysis
While Porters 5 forces, are typically "used as a preliminary qualitative assessment" (Harper, 2019) for the current market and the viability of the a new emerging business venture, it can still be used for one already in place in the form potential expansion, incoming threats to the business or keeping track of issues already at hand. I feel this is a wonderful tool for forecasting up coming change and may allow you to get ahead of any potential change in the current climate. To paraphrase Harper the five forces are 1)competitive rivalry, 2) barriers to entry, 3) threat of substitute products, 4)buyer power, and 5)supplier power, most will apply to the city of Washington Court House in the following ways.
1) Competitive rivalry for us, it's the county in which the town falls into is seeking to improve their industry in order to improve their tax base the same as we are and with that we compete for the same new businesses.
2) Barriers to entry would be considered good for us, bad for others in the fact that outside entities are unable to come in and do what we do. i.e… no competition from other utilities is possible and we are a government run organization.
3) Threat of substitute products is as well a non- issue for us as we are proprietary in all ways unless the state or federal government chose to take control
4) Buyer power in our situation would be looked at as taxpayers and voters. New levies and increased utility rates are in their hands.
5) Supplier power is a highly rated problem for us. Any time the words "City of " fall in front of a company name the product prices go up 5-20% on average.
PESTLE
The acronym "PESTLE" stands for" political, economic/financial, social, technological, legal, and environmental" (Z., Bajcetic, & Srdjevic, 2012) factors existing in the external environment of any business. This analysis allows you to assess these factors and goes along with or builds on the lower have of the SWOT analysis of , obstacles and threats. This analysis is another great tool in the box for helping you to prepare the correct strategies to improve, expand, or change your business or organization.
Strategies
Focus, Stability and Growth are the strategies that must be used in this organization. While some organizations could use just one, we must use three, due to the broad spectrum of the many departments in which or managed. The Water plant for example is a cash cow which generates its own income and while not allowed also allows the city to siphon money in order to back other departments, so it needs to be a stability strategy. Problem being that water infrastructure is the most expensive utility infrastructure of all utilities and with out proper strategic planning in place this department will become a dog just like the waste water plant which has just started a 65 million dollar upgrade rebuild in order to stay in compliance which even though was planned was not strategically planned for. It became a tactical plan five years to late instead, huge mistake.
The growth and focus will or should cover the remaining departments. Growth of industry within the city will grow the tax base employ more people for the income tax and help stabilize the current economic climate. Focus must be used in order to give our community and its people the products and services they need, require and are used to. Our organization covers the lives of 14,000 people within the city and another 20,000 in the county as a whole. We do not and will not impact or gain anything by focusing our organization outside of the area, that would be a monumental waste of resources.
References
Gardner, D. J. (2020, Feburary). Mangagement and How it Works Where I Work. Ohio Christian University Paper. Washington Court House, Ohio, United States.
Harper, M. G. (2019). Porter's Five Forces. Salem Press Encyclopedia.
Schooley, S. (2019, june 24). SWOT Analysis:What It Is and When to Use It. Business News Daily.
Z., S., Bajcetic, R., & Srdjevic, B. (2012). Identifying the Criteria Set for Multicriteria Decision Making Based on SWOT/PESTLE Analysis: A Case Study of Reconstructing A Water Intake Structure. Water Resource Management, 3379-3393. Retrieved from https//doi-org.ocu.idm.oclc.org/10.1007/s11269-012-0077-2
Related Topics