Support individuals to access and use services and facilities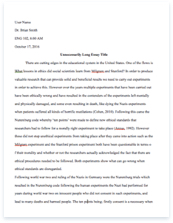 The whole doc is available only for registered users
A limited time offer! Get a custom sample essay written according to your requirements urgent 3h delivery guaranteed
Order Now
When an individual has access to services and facilities it makes them feel part of community as a whole and enhances their well-being. For instance, one of our service users has a bus pass which he uses effectively to travel around our local area, which is quite rural. Occasionally someone will get on the bus who he knows and is able to talk to. He has a choice of which direction he would like to go – North or South, and consequently which shops or amenities he would like to access on arrival at destination.
Public transport may be a bit more difficult to access should the vehicle not have adequate ramps or lowering facilities, but with the Equality Act 2010 which states that 'transport must be accessible to all, regardless of any disability' the government are making policies based on this act and now bus and coach operators must make their vehicles accessible for disabled people by law. Taxis are also governed by this law and the government is working to make trains more accessible.
When out and about, occasionally our service users need to use a public convenience and locally many of the utilities are locked. Having to go into the nearest shop or even pub, to ask to use their toilet without purchasing anything can be embarrassing and may lead to an individual buying an item that was unnecessary or not required.
To overcome this barrier you should contact your local council with evidence of receipt of higher level of Disability Allowance and ask for a RADAR key from the National Key System (NKS), which gives access to many locked disabled conveniences around the country.
Should an individual wish to challenge a service regarding access, supporting them to do so will help with their feeling of self-worth and inclusion and could prevent discrimination in future.
In our local town a stationery supplier is located up a stairwell where access to anyone with mobility problems was denied. This supplier is a
small local 'shop' with only 4 employees and to convert the access is not law enforced as it would not be financially viable. The proprietor, in order to aid inclusion for all, put a doorbell at the bottom of the stairwell so customers with mobility issues could ring and then be served by staff. Although just a small gesture it has certainly helped.
Promoting individuals' well-being means taking time to listen to our service users and make sure they have a voice, either themselves or through advocacy, so that they can access and know their rights, making others aware of what they require in order to feel more socially included.
Encourage the individual to have a major input during care planning where possible, allowing to make change, encouraging empowerment and active participation.
One of our service users is currently having a problem with a re-issue of his bus pass and at the moment is having to fund transport costs himself or deciding not to go out in the community as he cannot afford it. This has an adverse effect on his health and well-being.
There has been no change in circumstances since the last issue of the pass, but paperwork is required to be completed all over again and a statement sent from one department to another, IN THE SAME BUILDING! Surely, they can make this easier and more accessible to individuals who have an urgent need, rather than allow them to become isolated from society?!
Related Topics