Summary of "Los Chinos Discover El Barrio"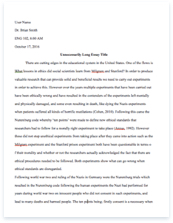 The whole doc is available only for registered users
A limited time offer! Get a custom sample essay written according to your requirements urgent 3h delivery guaranteed
Order Now
According to Luis Torres, in "Los Chinos Discover El Barrio," the Chinese have been gradually displacing the Latinos, who turn displaced the Italians several years ago, in Lincoln Heights, which is a community in Northeast Los Angeles and which was the author's hometown. In his story, Torres recounts how everything in the Lincoln Hills has changed from a Latin-based community into a Chinese or Asian-dominated one.
He illustrates that everything from the bank to the previously Latin-owned library and to the bakery or panaderia are owned or managed by the Chinese. He also recalls how tension has been rising between the Asians and the Latinos because of their differences in culture and beliefs. However, he claims that there is hope for two cultures to coexist in harmony and it is reflected in the next generation, as shown in his observation of two youths—one is Vietnamese and one is Latin— who share snow cones between themselves.
                        Moreover, Torres, as shown in his description of Lincoln Heights in the first and the last paragraphs, basically conveys the impression that there is a renewed hope for the Chinese, who are now dominating the community, and the Latinos, who had the town exclusively to themselves.
Like the mural that he described in the beginning in which Asian and Latin kids were happily holding hands, he is hopeful that there will come a day that the barriers between different cultures will break down. According to him, the sign that there will be harmony among different cultures is exemplified in the arrival of the Chinese. He claims that although there is tension between them and the Latinos similar to their conflict with the Italians years ago, there is less hostility.
Related Topics