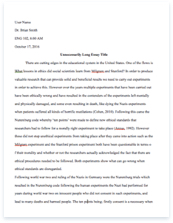 The whole doc is available only for registered users
A limited time offer! Get a custom sample essay written according to your requirements urgent 3h delivery guaranteed
Order Now
Question 1
a) The best strategy for MAS to compete with other airlines is the marketing strategies in their own categories. Singapore Airlines is the main competitor and it is consider the same categories as Malaysia Airlines.This airline has a strong support by the Malaysian government and has extensive operations in South Asia, Middle East, Australia and other global destinations. MAS are one of the most popular airlines all over the world. The company has a strong workforce of over 20,000 employees and a fleet size over than 100. The weakness of this airline is relying heavily on international onward moving traffic with very little on domestic traffic thus create a limited market share growth. The opportunity of MAS by increasing the global presences and introducing more routes internationally to most popular destination. Other than that, it provides more services and choices to customers at airport facilities.
The main threat of MAS is due to the rising fuel costs. Air Asia and Malindo Air are known as low cost carrier. MAS also have two airlines subsidiaries known as FireFly and MASWings to cater the domestic flight. This high performing airline seems to anticipate the long term objective thru their code sharing agreement and MHbuddy social networking service which will attracts more customers. Airlines need to offer routes between markets that are desired and utilized by the customers. A very well documentation of its maintenance tasks and costs will ensure the good reputation for reliability of service of Malaysia Airlines. Other than that, company should reduce government intervention; terminate unprofitable routes and joint Alliances One World member.
b) Operation of AirAsia at KLIA2 and its plan.
AirAsia Group consist of flagship Air Asia and Air Asia X will moving all of its operations to KLIA2 started from May 9, 2014.Currently, Air Asia group was operating at LCTT which is considerable far away from KLIA. As the world's largest purpose-built terminal for LCC's, klia2 will cover an area of 257,000sqm and will be able to handle 45 million annual passengers. It will feature 68 contact stands and eight remote stands, and will be served by a 4km runway with provision for A380 operations.The plans are to gain more net profit, efficient service at the airport, easily to monitor the operating and maintenance cost and optimizes the resources. Additionally, with the airport's innovative new offerings and state-of-the-art facilities, passengers and visitors will enjoy a fresh shopping, dining and services experience. Therefore, Air Asia will have a very high utilization of aircraft and provide the passenger with an easy travelling planning, online reservation, ticketing, and check in.
Question 2
a) Compare and contrast the strategy in operation
RMAF
Commercial
Defense oriented
Service oriented
Fighter fleets
Commercial fleet
Within country air space
Cross border airspace
b) Describe the MRO strategies used by RMAF and commercial airlines
RMAF
Commercial
Highly regulated
Highly regulated
The fighter can still fly even there is a problem on it.
Commercial aircraft cannot fly if there is a small problem on it.
Question3
a) Opportunities and threat of airlines with the economic growth and
recession.
Another factor to pay attention is the opportunities available in the airline industry such as expansion opportunities for business and leisure destinations with additional aircraft, growth expectation of airlines and easy access. Likewise, it is also important to analyze the cost-efficiency of the aircraft as it affects the overall operation of the airline. Using of technology and customer-friendly service help increase the revenue. On the other hand, it is inevitable to experience threats in the airline industry. Apparently, the economic recession had affected the operation of the airline industry. It also includes the fuel cost, terrorist attack, and plague as well as government intervention.
b) Best strategies to be deployed by MAS due to MH370 incident to gain market share and remain competitive is a service recovery. This service recovery refers to the action taken by the MAS in a quick response to the incident, provide appropriate communication for all parties, explanation to media, treat the victim's family/relative fairly and cultivate relationship, encourage and track complaints, issuing public apology and announcing full refund or compensations to the victim. This is to fixing the customer and ensures the customer remains loyal with the company and provides trust among the customer with a proper service, maintenance and skilful employees.
Question 4
a) Different vision and mission
One of the reasons why mission and vision are varying from another company to another company is the type of fleet produced by the company itself. Some company focused on commercial purposes while others focused on military aircraft purposes. Some company used short haul while others used long haul depending on the route, size of aircraft, aircraft type, aircraft engine capability and airframe structures capability. Some of the company carried passenger, some carries cargo and some for military mission. This variation of aircraft production makes a company vision and mission is differing from one another. Apart from that, company varies their mission and vision due to business diversification. There are companies that sell product /services and there are some companies that supply based on different demand such as low cost carrier or international carrier. The demand also depends on the peak season or other reason.
b) Discuss issues
Question 5
a)Key cultural and demographic variables in influencing Air Asia with the competitor Safety first with a slogan "Now Everyone Can Fly"
High aircraft utilization with low operating cost (e.g : wages, airport fees, short ground waits due to simple boarding process) Skilful employees, simple, aggressive and focused management structure Largest low fare, no frills airlines and a pioneer of low cost travel in Asia Streamline operations and lean distribution system
Point to point network , short haul
Foster a dependency on internet technology (e.g. online booking, check in, flight status, promotion updates) Enter and focus on potential market (lower and middle income group)
b) EFE Matrix for Air Asia
Key external factor of Air Asia EFE Matrix
c) It is clearly shown by its 2.34 weighted score that the company strategies effectively take advantage of existing opprtunities ad minimize the potential adverse effects of external threats. A total score of 1 shows that the company's strategeies are not capitalizing on opportunities and avoiding external threats. Big market share in air transporation of 0.3 is the most important factor in this industry followed by the differentiation of low cost airlines services of 0.1.Perhaps by partnership with various corporate organization and diversify its services such as partnership with financial instituition not only will provides extra revenue stream but also increase its brand power and image, via indirect marketing.Diversification would spread risks among partners.
d) If the total weighted score is 2.0 meaning that the company ratings response is at average and has slightly less than average ability to respond to external factors. Therefore the company should pursue strategies focused on increasing market penetration or product development strategy thru a Quantitative Strategic Planning Matrus (QSPM) as a better strategy.
e) Porter 5 forces Model for Air Asia and Lion Air
Porter's 5 Forces
Air Asia
Lion Air
Threat of New Entry
Low – high capital, brand awareness,brand loyalty, government legislation Moderately low
Power of Supplies
Moderately Low – between Airbus & Boeing, global economic crisis Medium/Low – between Airbus & Boeing, company internal crisis Power of Buyers
Very High – sensitive to price, switch to other airlines service Very high- due to some of pilot and crewmember posession drug, switch to other airlines Threat of Substitutes
Medium/Low – indirect & direct substitute, internet
Moderately Low – indirect & direct substitute, internet
Rivalry among existing competitors
Very High – limited customer, other low cost airlines
Very High – limited customer, other low cost airlines
The competitive intelligent assist the two companies by analyzes the industy and business stratgey development to determine the competitive strenght. The company may identify the threat of new entrants and reduce the threat.Furthermore, to maintain the brand name to attract more loyalty customer.Adding to that, to go into business not also need a high capital but also an establish brand name.
f) Market commonality and resources similarity of Air Asia and Lion Air
A low cost airline generally has many features that differentiate it from the traditional carriers. These features include ticketless travel, online ticket sales, no international offices, no frequent flyer points, no free food and beverages, no inflight magazines, no club lounges, use of secondary city airports.
Not all low cost airlines have these features, and not all airlines that have some of these features are low cost airlines. It refers to the passengers with very light and minimum baggage.
g) Competitive profile matrix for Air Asia and Lion Air operating in Malaysia
h) Advantages and disadvantages of weak and strong ringgit to Air Asia
Advantages
Disadvantages
i) Key economics variables of Air Asia if they want to increase flight frequency or to fly to a new destination
Enforce Political advantages
AirAsia established a join venture, Thai AirAsia with Shin Corp. Shin Corp. is owned by the family of Thailand's prime minister, Thaksin Shinawatra, and about 900 million baht will be invested in Thai AirAsia over a five-year period. Shin Corp. has financial strength, synergy in ingormation technology and telecommunications, which support AirAsia to grow in Thailand. AirAsia with its politically powerful backer can well grow up to bite, and therefore it should enforce such political advantages in order to extend the growth in Thailand.
Furthermore, AirAsia should use its Thai subsidiary, Thai AirAsia, to claim the use of Thailand's 'open skies' agreements to fly to Singapore, Brunei and Cambodia, overcoming the barrier of bilateral aviation pacts that threatened to limit its growth.
1. Join venture with Virgin Group
AirAsia should put more effort to set up a pan-Asian low cost airline with Virgin Blue, which is a low cost carrier of Virgin Group serving Australia and New Zealand mainly. Virgin Blue has suggested it may extend services to south-east Asia. Therefore, setting up a join venture with Virgin Blue can help AirAsia to grow in Asia even further, and help Virgin Blue to extend services to south-east Asia.
j) I/O view of Air Asia
k) Justification of Asia with other business
In 2007, Fernandes started a hotel chain, Tune Hotels, based on the no-frills concept. It has properties in Britain, Australia and the Far East.[5]
Fernandes is the founder of the Caterham F1 Formula One team, which began racing in 2010 as Lotus Racing and raced in 2011 as Team Lotus.
Fernandes is a fan of English club West Ham United and was involved in talks regarding a potential takeover of the club back in May 2011, at which stage it looked as if he was going to acquire a 51 per cent stake in the club. I have been a lifelong fan and would have brought good money, good ideas, new people and a new belief. As for PR stunts. Wow. They are always in the press making huge claims. Were we not supposed to be in Europe. Now we have been relegated. Two sacked managers. All good players will be sold. No new training ground which is the most important ingredient I feel. Look at how many injuries we have. And more investment into the academy."[11]
On 18 August 2011, just three months after Queens Park Rangers' promotion back to the Premier League following a 15-year absence, Fernandes was unveiled as their majority shareholder, having bought Bernie Ecclestone's 66% stake. He was also named as chairman of QPR Holdings Ltd.[12] une Talk is the fastest growing Mobile Virtual Network Operator(MVNO) in the country, officially launching our commercial service on 19 August 2009. Our target is to provide super low calling rates and exciting incentives to the underserved segment of the market. Our prepaid service offers no-frills voice and Short Messaging Service (SMS) packages that meet the demands for a simple, value-for-money product with easy accessibility and a wide distribution reach. We are operationally, a Mobile Virtual Network Operator or MVNO riding on the extensive network of Celcom (Malaysia) Berhad since signing an MVNO agreement with Celcom in December 2008.
Tune Talk is majority owned by Celcom Axiata Berhad and Tune Group Sdn Bhd, with 35% and 25.1% respectively. Tune Group Sdn Bhd is jointly owned by Tan Sri Dr. Anthony Francis Fernandes and Dato' Kamarudin Meranun. Our collaboration with Celcom is indeed a landmark partnership that showcases the cooperation and coming together of the country's premier telecommunications provider and an MVNO to bring innovation and revolutionise the country's mobile industry. Tune Talk is the result and culmination of years of dedication and hard work. It is our aspiration to become the ASEAN MVNO and works are underway to make this a reality even though our subscribers are currently enjoying full roaming on the back of Celcom's existing roaming arrangements.
As an MVNO, our business model allows us to focus on improving our products, marketing and customer service without the need to build and maintain a full cellular network. This allows us to keep our capital investments low, thus focusing on offering super low call rates and giving our subscribers great customer service. As a member of the Tune Group, we have the advantage of providing a completely unique lifestyle offering with offers by Tune Money and Tune Hotels. Tune Talk is a licensed Network Service Provider (Individual) and Application Service Provider (Class) numbering block sanctioned by the Malaysian Communications and Multimedia Commission (MCMC).
Related Topics