Strategic management – Nintendo Co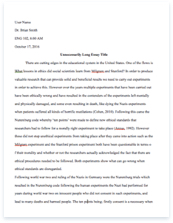 The whole doc is available only for registered users
A limited time offer! Get a custom sample essay written according to your requirements urgent 3h delivery guaranteed
Order Now
* Carry out a full Strategic Analysis of Nintendo Co., Ltd., analysing its environment, resources, competences and strategic capability, stakeholder expectations and organisational purposes.
* Make a list of strategic options which suit that organisation in the next 5-10 years.
* Carry out an evaluation of each option and select a preferred option with reasons.
* Suggest which changes in organisation and structure, resource allocation and control and any other changes which might be necessary in the process of managing the change to the new strategy.
Summary
In this paper, Nintendo Ltd is the company which I chose. Nintendo Co., Ltd., of Kyoto, Japan, is the acknowledged worldwide leader in the creation of interactive entertainment. To date, Nintendo has sold more than one billion video games worldwide, created such industry icons as Mario and Donkey Kong and launched franchises like The Legend of Zelda and Pok�mon. Nintendo manufactures and markets hardware and software for its popular home video game systems, including Nintendo GameCube, Nintendo 64 and Game Boy – the world's best-selling video game system.
As a wholly owned subsidiary, Nintendo of America Inc., based in Redmond, Washington, serves as headquarters for Nintendo's operations in the Western Hemisphere, where more than 40 percent of American households own a Nintendo game system.
SWOT Analysis:
Strengths:
In the marketing, products and markets, Nintendo products Mario, Donkey Kong, Pokemon, game boy and Nintendo 64 are video game leaders. A high profit potential product Gmaecube just launched. Nintendo is a classic and confidential video games hardware and software maker. Video game players believe that Nintendo makes high quality and exciting video game. In the production, Nintendo affiliate Digipen graduates its first class of future video game developers who have all gone on to work for well known game developers. Inventories are stated at the lower of cost or market, cost being determined by the moving average method. In the finance, sales of game boy products increased in the fiscal year ended March 2001.
In U.S.A. Nintendo product (Pokemon Yellow) broke a fastest selling video game record which was previously held by Nintendo product (Pokemon Pinball). The company's strong financial position provides the resources necessary to make progress in the research and development of revolutionary technologies and game play. The combination of cutting edge technology and creativity will ensure the delivery of the highest quality products in the world and unprecedented enjoyment to our customers. In the management and staff, Nintendo's audits were made in accordance with auditing standards, procedures and practices generally accepted and applied in Japan and, accordingly, included such tests of the accounting records and such other auditing procedures as they considered necessary in the circumstances.
Weakness:
Nintendo become too dependent on the industry icon products as Mario and Pokemon, Game Boy and Nintendo 64 video game system have done well. However, the rest of products have not been as good. And customers will bore with the product quickly because other new games and systems are coming out to the market in everyday. Nintendo's marketing target are too focus on teenage and children. Those customers do not have high consuming power.
Opportunities:
New products: Gamecube, color Game Boy and major video games could be famous when they released. Children and teenagers would pass to each other when a game or game system is attractive. So that any of the game could make a deep impact to the children and teenager's world.
Threats:
Threats of Nintendo, it is necessary to decide the following:
-Technological threats, when a new technology come out, the old technology would become out of date. Most of the customers will follow the new technology and refuse the old technology.
-Recession, when new products release, Nintendo should think about the recession because Recession would affect all the entertainment products.
-Trade barriers as import tax increase and foreign exchange losses increase dramatically that primarily due to devaluation of foreign currency assets of Nintendo.
In Stars, I put the Nintendo products which in the high-growth, high share quadrant. They are growing rapidly, use and generate large amounts of cash, and are frequently roughly in balance on cash flow. They present the best profit growth and investment opportunities, and every effort should be made to consolidate their position.
In Cash-Cows, I put the Nintendo products which with low growth but high market share. They should have an entrenched superior market position and low costs. Because of their low growth, their investment needs should be low and they should generate cash surpluses.
In Dogs, I put the Nintendo products which are low growth, low share business. They are assumed to have low profits, and they may have a net cash requirement if investment is needed to keep them in business. They are candidates for liquidation.
In Question Marks, I put the Nintendo products which have a high growth rate and low market share. They are assumed to have high cash requirements for expansion but low cash generation because their low market share is equated to low profitability. They are called 'Question Marks' because they raise the question of whether money should be put into them to raise market share and hence profitability.
New entrants: Entry into this market would be fairly easy for several reasons. First, capital requirements for Video games assembly could be modest. Second, customers face few switching costs when changing suppliers and probably would not hesitate to buy a Nintendo compatible Video game from a new suppliers if the price was right. Third, product differentiation and economies of scale are elusive in this industry. Numerous small firms can easily and quickly enter this business through subassembly and subcontracting their manufacturing activities. The presence of so many competitors in this market would thus depress profitability.
Competitors: Video game assembly involves low fixed costs, so motivation to resort to cutthroat pricing in order to maintain volume during industry downturns would not be intense. Also, Video game assembly involves few exit barriers, so competitors experiencing profit problems would be able to exit fairly quickly. These two factors bode well for profitability. However, another factor: the product differentiation is much less favorable. Product differentiation would be increasingly difficult to achieve as Video game's become more and more like a commodity. Competition among Video game suppliers would therefore turn on price, exerting strong downward pressure on profitability.
Buyers: Users are increasingly knowledgeable about video games and increasingly inclined to regard video games as a commodity. These two characteristics would lead buyers or be highly price conscious when shopping for video games. This sensitivity to price, in turn, would exert strong downward pressure on the profitability of video game producers.
Suppliers: Suppliers of memory chips, microprocessors, integrated circuits, and other key components are comparatively few and concentrated. Moreover, these suppliers provide chips not only for video games, but also for consumer electronics and many other applications. Thus, they are not entirely dependent upon the video game industry for sales. Furthermore, they are knowledgeable about the components they sell and about how their products are used. Suppliers would be able to negotiate effectively with video game producers, thereby exerting strong downward pressure on their profitability.
Substitutes: The main substitute for video games was PC games. Even though a PC game arrangement had a lower cost than Video games at the time, it was far less convenient, and convenience was a high priority for Video game players. Video game producers would therefore feel little profit pressure from this source. Furthermore, such pressure would decline over time since Video game cost relative to PC game systems continues to fall rapidly.
The first group, composed of three companies, are Microsoft, Sony and Nintendo. They make up their own group are not surprising, given both the relatively high price for their Video game hardware as well as their higher user friendly nature and operating system quality as perceived by customers. Their use of a different operating system from other video game makers helps insulate them from fierce rivalry; on other hand, it also limits how much market share they can stake out in those industries.
The second group, composed of Sega and Square, represents the two video game makers that attempt to pursue high quality and low prices in the first group compatible market. Video games made by Sega and Square often have more special features (faster chips, more initial memory) and are made by the companies themselves.
The third group, composed of Capcom, Neo-Geo and SNK, represents the three video game makers that attempt to pursue low quality but high prices in the market. They were the market leader in the video games, however the competitors invented new technology to take over their place. Their technology are low, their products in high price because their brandings were famous.
The final group may be described as a collection of small video game makers that border or simple assembly, almost cottage-industry operations. Competitive behavior within this group is highly fragmented, with each small firm seeking to outcompete its rival by using lower-cost components and highly mature technologies. In many cases, the video games made by these firms use microprocessors from earlier generation, posses lower levels of initial standard memory, and often lack highly desired features. Thus, the lack of brand name recognition as well as the use of standardized technology keeps these video game makers in an unattractive group.
A PEST Analysis
Political
Political decisions are out of the control of Nintendo, but the political change can be important for the firm. First, changes in government policy towards industry as a whole may affect firms in a variety of ways: through taxation, exchange controls, public ownership, legislation affecting employment, pollution control, etc.
Economics
Economic comprise both the general development of the national and world economies and also development specific to the industry or enterprise in question. The general economic climate is a major factor, affecting the prosperity of large and small businesses alike, but one whose significance is often underrated. For example, if there may be a recession, leading to reductions in consumer expenditure. Nintendo may have to lower the prices of a range of its products accordingly. Nintendo also has to challenge fixed price and distribution costs, to reduce costs and offer cheaper prices to the customer.
Social
Customer requirements for video games are always changing. Nintendo will continually need to monitor social attitudes, perceptions and aspirations in order to identify new ways of responding for example providing an internet service, internet game, and other new features on video games.
Technological
3D graphic, smooth video game running and other technological innovations have become important in the video game market sector. 3D graphic and smooth video game running can be more attractive for customers and also provide higher quality games. Nintendo has also developed internet network game zone for the Nintendo video game players.
Strategic Options
This following will analyses the various strategic choices accessible to the Nintendo Ltd. As a management consultant for Nintendo Ltd, I am going to select the best specific strategy for Nintendo Ltd, and validate this recommendation. In this document I will also evaluate the product and market choices that are open to the company. In the analyses of the Nintendo Ltd, the product/market matrix (Ansoff matrix), will be based on heavily. Nintendo Ltd has varied choices of strategies that will generate intensive growth in their businesses.
Related Topics