Strategic Business Management Question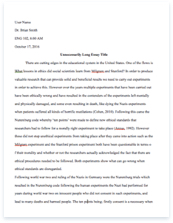 The whole doc is available only for registered users
A limited time offer! Get a custom sample essay written according to your requirements urgent 3h delivery guaranteed
Order Now
A. Choose one question among the following questions
B. Write Maximum of only 5 pages (type written) including references
C. Academic writing style will give you 5 marks.
D. You should consult at least six academic references (books and/or published articles)
E. Deadline for submission: 15th Februari 2013
1. Select a particular type of business that you may wish to start.
a) Carry out the environmental analysis of that business
b) Develop a written mission statement for that business
c) Construct a set of goals for the business you have developed
d) From the set of goals developed in part c) formulate specific objectives
e) Devise the statement of social responsibilities of that business enterprise
2. Give an example of how political-legal forces have presented an opportunity or challenge to a particular industry or business organization
3. Carry out the industry analysis of your interest and determine its future.
4. Choose an organization of your interest, analyze the corporate-level strategies for the corporation you chose to determine the corporate-level strategy you think is most important to the long-term success of the firm and whether or not you judge this to be a good choice.
5. As an expert of Strategic Business Management you have been invited to carry out the internal analysis of IPP Company . What would you consider to be the levels of your analysis and how would you conduct the analysis?
6. The old man from Samunge village who used to prescribe herbs medicine to sick people in and outside Tanzania posed a great challenge to public and private hospitals as well as to pharmeceutical shops business in Tanzania. Explain this situation in the context of Industrial analysis as per Michael Porter Model
7. A strategy which cannot be implemented is doomed to failure. Discuss the validity of this statement by using practical examples.
8. Identify an industry that has low barriers to entry and one that has high barriers. Explain how these differences in barriers to entry affect the intensity and form of competition in these two industries.
9. By using a practical example, discuss how organizational and structure and culture can be a strength or weakness to an organization.
10. The balanced Score Card entails how innovative business enterprises thrive in the new business environment by focusing and alligning executive team, financial resources, human resources, information technollogy, into a strategy. Fit the operationalization of Balanced Score Card ( BSC) in your respective areas of work
Related Topics