Statement of Purpose (Management of Technology)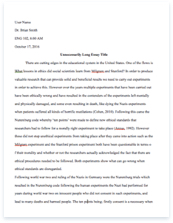 The whole doc is available only for registered users
A limited time offer! Get a custom sample essay written according to your requirements urgent 3h delivery guaranteed
Order Now
I strongly believe that Global business changes rapidly; what an enterprise really needs is accelerated growth. To succeed and sustain, ever-changing economic conditions, business transformation, fast-tracked innovation and efficient operation are significant. It is also important to drive out unnecessary steps in development and administration. Technology plays a prime role in fulfilling this. It is proven that both companies and consumers have benefited from technology-driven improvements such as digital consumer, the emergence of the Cloud and just-in-time inventory management, are some significant examples. My personal inspiration has been farsighted, innovative Steve Jobs. Starting from his Mac to iOS there are many cutting edge technologies offered to diverse customers. The part of him I like best was his ability to bring unfathomable ideas into reality, thus bringing simplicity and luxury into daily life. Like the novelties brought up by Apple, Samsung and many other pioneers, in different fields, there are definitely going to be numerous technological break-through across the globe. The challenge is to successfully integrate technology that would touch all strata of society.
I strongly feel that I should be in that phase of management and dispersal of technology. I realized, for any technology to be productive, efficient and competitive, three factors play a major role – Innovation, Engineering and Management. Perfect blend of these lay a solid foundation for "sustainable global growth". All the above ignited an interest to learn "Management of technology". A Master's Degree in this major will provide me practical approach in addition to in-depth knowledge, aiding managerial decisions. It would also enable me to develop an expertise in Management of Industrial R&D, IP Management, and 'Creativity & Innovation'. To compete with the global trends I ought to be shrewd, dynamic and update my knowledge with latest technologies. My career ambition is to work on challenging projects, develop business asset collaboratively while develop skills to transit into senior managerial positions.
I did my under graduation in 'Instrumentation and Control', in a college affiliated to Anna University, India. Dedicated effort and hard work secured me an overall CGPA of 9.22/10 and was awarded 6th rank among 150 candidates at university level. I was one of the organizers of my department technical symposium "Extolz", which was self-discovery on team work. I was in college throw ball team and also secured 9th position in the marathon conducted by Rotary Club. All through my school (School Sports Captain) and college life I have actively participated in extra-curricular activities and organizing them as well. I believe in the concept of "sound mind in a sound body" as said by the modern philosopher, John Locke.
Based on my performance at the Campus Interview, I secured a position as a 'System Engineer' at Infosys Limited, India; Leading multinational provider of business consulting, technology, engineering, and outsourcing services. I had intensive training on various technical platforms like C, C++, JAVA, Oracle, Perl and UNIX. Professional skill development was an integral part of the training. This influenced the way I approach, analyze, communicate and also molded me into a better professional. I gained flexibility and sureness in delivering better results. I happen to meet and work with people from diverse cultures. Now, I am gaining valuable work experience in technology which is one of my greatest assets.
My corporate career started with a project in Finacle – consumer e-banking solution, gave an insight on significance of management. I was involved enhancing the existing application. It educated the importance of time and resource management, reusability of knowledge and skills to communicate effectively. I accepted an extra-work linked to server; it earned positive feedback for timely completion. I had completed an internal certification on Product life Cycle Management offered by Infosys E & R. I was amused by working of PLM package. Maruti's made use of UGS PLM achieved 50 percent reduction in assembly issues. From the business perspective vehicles would market quicker. I am ever so grateful to my parents for having gifted me with versatile talents and a pair of eyes to look for wholehearted joys of life. Graduate studies at an esteemed university in Singapore is a dream come true for every aspirant and I hope to make this dream a reality by gaining admission. I would consider it as a privilege to be a part of your esteemed institution where I would be exposed to a diverse professional atmosphere within the student community. This will help me immensely to understand global business trends, cultures and challenge me to excel in my career path. I sincerely hope that my application will be given thoughtful consideration.
Related Topics