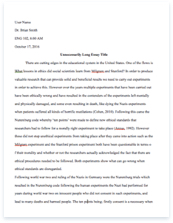 The whole doc is available only for registered users
Pages: 4
Word count: 764
Category: Airline
A limited time offer! Get a custom sample essay written according to your requirements urgent 3h delivery guaranteed
Order Now
Southwest Airlines is one of the most successful airlines in the world. Their success comes from many different sources within the company. Today, most airlines are purely focused on growth, and tend to "nickel and dime" their customers to make up for profit losses. Southwest, on the other hand, has put an increased focus on their customers. They're constantly striving to provide low ticket prices and excellent customer service. Southwest has been able to make a profit 39 years in a row. Even post 9/11 when most companies were filing for bankruptcy, Southwest was able to make a profit (Anonymous, 2010). Southwest's managers have been able to do this by keeping costs low and making decisions different from other airlines. More specifically, Southwest Airlines has focused on CVP analysis, activity-based costing, budgeting, and responsibility accounting to keep their costs low. CVP Analysis
Cost-volume profit analysis is a vital tool in helping managers make decisions about how certain factors will affect profits. These decisions include what products and services to offer, what prices to charge, what marketing strategy to use, and what cost structure to implement (Brewer, Garrison, & Noreen, 2013). Southwest Airlines decided to offer no first class seating. This allows for more seats on the airplane and better utilization. Also, Southwest only uses the Boeing 737 airplane in its fleet. Using only one type of plane cuts down on repair costs, keeps inventory costs down on parts, and cuts costs on training pilots and maintenance crews (Anonymous, 2010). The airline also decided to offer no in-flight meals to customers. Southwest flights are typically very short within the United States; therefore cutting out a meal can keep the cost of the flight low. Some customers want to fly internationally, but Southwest offers no international flights. International flights can be very expensive for customers and airlines, hence Southwest decided not to make them available. Activity-Based Costing
Southwest Airlines has moved to the more effective activity-based costing system. Traditionally, companies would use plant-wide or departmental overhead rates that lead to inaccurate assignment of costs (Brewer, Garrison, & Noreen, 2013). Activity-based costing assigns certain activities different overhead rates. The many different overhead rates are linked directly to certain products or services. By doing this, Southwest discovered most of the cost incurred for flights was spent on the ground at airports. More flights in the air will earn Southwest more profits. They then devoted more time to training ground crews, allowed more horizontal leadership, and rewarded creative thinking. Subsequently, they were able to cut their turnover time at the airport gates by half to 20 minutes (Anonymous, 2010). Quicker turnover times increased the number of flights made at each gate. Budgeting
Budgeting forces managers to think about the future and make goals for the company. Once plans have been made, managers then gather feedback as to whether or not the company is staying on task. From there, they will also make decisions about necessary changes. Traditionally, top-level management will have several meetings about the budget. At Southwest Airlines, a less top-down method is used called a flexible budget. Flexible budgets take into account how changes in activity affect costs (Brewer, Garrison, & Noreen, 2013). Managers at each level will compare an estimate of their revenue against actual costs every quarter. This allows Southwest to make changes more easily in an always changing business environment. Responsibility Accounting
Southwest Airlines has a very decentralized management system. Lower level managers are given large amounts or responsibility. For example, Southwest has ground station managers that hire new employees, train new employees, organizing and supervising professional functions, job scheduling, and covering full range of the ground crew operations (Anonymous, 2010). Basically, these managers have to run their own business. In Southwest's system, these managers are held responsible for any deviations from budgeted goals and actual results. Conclusion
Southwest Airlines customer-oriented approach and attention to costs has earned them great success over the years. Some of the decisions made by management are not always popular, but always focus on keeping costs down. Specifically, management used CVP analysis, activity-based costing, budgeting, and responsibility accounting to keep their costs from exceeding their revenues. Hopefully, Southwest continues to make the tough decisions that made them, and they can retain their position as one of the top airlines in the United States.
References
Anonymous. (November, 2010). Southwest Airlines: Case Study in Managerial
Accounting [Information Blog Post]. Retrieved from http://official- information.blogspot.com /2010/11/southwest-airlines-case-study-in.html Brewer, P.C., Garrison, R.H., & Noreen, E.W. (2013). Introduction to Managerial
Accounting (6th ed.). New York, NY: McGraw-Hill.
Related Topics