Software Upgrade Analysis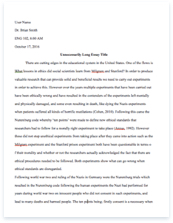 The whole doc is available only for registered users
Pages: 5
Word count: 1208
Category: Software
A limited time offer! Get a custom sample essay written according to your requirements urgent 3h delivery guaranteed
Order Now
Overview
The challenge in any IT investment is to properly align the requested technology solutions with the business objectives of the company.  Like in most other industries, information technology can provide hospitality companies with its sustained competitive advantage.  However because IT investments entail huge costs, they must be pursued in such a way to manage costs meticulously.  The request of Baderman Island resort for upgrades in word processing software should be viewed in a more comprehensive term, which is to create an integrated information system that will synthesize the management of the individual businesses under  Baderman Island Resort that currently operate independently from each other.  The upgrade of the word processing software should also consider the potential for adopting information technology in the integrated operations of Baderman Island resort which would include automation of its administrative, financial and other functional information systems.
Purpose
Upgrading the word processing software or any software for that matter is a critical business economic decision. Among the typical objectives for upgrading software is to improve security, enhance productivity, reduce costs and upgrade personnel skills with the latest technological trends. (Gregory , 2004, p25)  Older software has more security risks as it is more vulnerable to malicious viruses and other security loopholes in the program.  New software improves productivity because new versions are better, faster, more convenient and more powerful in terms of features and functionalities.
The new versions of software usually eliminate the problems, loopholes or bugs that older versions had. With better equipment, employee productivity improves. Older software are often more expensive to maintain because they are subject to more vulnerabilities. Operating them becomes more complicated as they would entail patches, third party software and other procedures to maintain compatibility with current technology.  Information technology upgrades in general must be at phase with the growing demands for productivity and tougher competition. Finally, upgrading software is part of employee development, or the comprehensive and continuing endeavor of improving the employees' performance to maintain and incorporate the value of human capital in the strategic objectives of the company.
In more comprehensive terms, management should conduct an "information systems strategic planning" that will align information technology investments with business objectives.  To this end, the simple word processing upgrade needs to consider future potential for adopting an integrated information system that will automate the financial, administrative and operational functions of all business entities under Baderman Island Resort for more efficient and effective management and enhanced competitive advantage.
Business Requirements
At the moment, Baderman Island Resort operates a total of 124 workstations with varying operating systems and word processing applications.  26 of these computers run the latest Windows XP operating system and MS Office suite.  In order to ensure compatibility of all workstations, there is a need to standardize the operating systems and applications to the latest software versions.  Software upgrades however may also entail hardware upgrades. Hence, there is a need to conduct an assessment of existing hardware components of all computers and recommend hardware upgrades to specific computer units where necessary.
Computer operations in the Baderman Island Resort are primarily used for word processing (preparing text documents), other desktop publications, and internet access, etc. It has not fully capitalized on the power of information technology to revolutionize its operations. In upgrading its current word processing software, it is required to consider the potential for future IT expansions including the adoption of integrated information systems for management operations. In view of which, it would be advisable not to consider open source software in purchasing or upgrading software in order to ensure professional support and training if needed, comprehensive compatibility with most other proprietary software, regular upgrades, and proper licensing packages.
Reference
Gregory , K. (2004). Winning clients in a wired world: seven strategies for growing your business using technology and the Web. John Wiley and Sons
Request for Proposal
Introduction
The Baderman Island Resort (BIR), a company engaged in providing a luxurious and relaxing recreational experience, is seeking a consultant to assist in upgrading its information technology needs particularly its software (operating systems and word processing applications) and hardware infrastructure.
The BIR was established in 1988 and operates 3 hotels, 4 restaurants, 2 gift shops, a pro shop and a spa and a convention center. While all business operations are exclusively managed by the Boardman Management Group, each business entity is operated independently from each other.  BIR has 124 computer units running on different operating systems and software applications.  Six work stations still use Windows 98 and Word 97. While the initial goal of the company is to upgrade and standardize its IT equipment and software, it also looks forward to implementing an information systems development project in order to enhance its management operations in the long run with this initial system upgrade as preliminary project. The upgrading of equipment and software should be done before the peak season for vacations starts before the end of this year.  The maximum budget for the required consultancy services has not been established.
Requirements
Upgrade operating system and applications software to latest versions across all users (Windows 7). There is a need to assess if some of the other software can be upgraded by simple patching for cost management.
While six computers apparently need replacement, hardware assessment should be conducted to all units to identify hardware upgrades where necessary
Conduct rationalization of assigned computer units in all departments/ offices in order to determine which personnel, department need computer, how many computers are needed and what other IT equipment are required.
Assess other application requirements needed by the company including networking (for file sharing), security (i.e. firewall and anti virus software), communications (online and VOIP) and back up support systems.
Conduct lease vs. Purchase option analysis in lieu of the need to regularly upgrade hardware and software and in consideration of other pertinent issues such as rapid change of technology, fast obsolescence, burden of disposing obsolete equipment and high costs of investment.
Ensure hardware and software dynamic flexibility in order to accommodate future IT expansion plans (adoption of integrated financial and administrative information systems) and other customizations, which may entail another round of unnecessary system upgrades.
Provide users training and other support for the successful integration of IT by the people who will embrace and operate them.
Assist the company in developing information systems development plan to exploit the potential of information technology in enhancing business operations and gaining competitive advantage.
Administration Information
This request is open to all IT management consultancy firms.  Proposals should include the following:
Background of the firm describing its qualifications and experiences;
Management consultants to be involved including their resumes;
List of former clients including their contact numbers and addresses for proper referencing;
Brief description of how the requirements/ tasks described above would be addressed;
Project Cost including estimated budget and professional fees/ and expenses to be incurred
Kindly submit your proposals to the Boardman Management Group, (insert address)  not later than June 1, 2010. All proposals shall be treated with the highest degree of confidentiality.  Shortlisted proposals will be contacted and interview schedules will be arranged. For further information, please contact Ms. Jeane Witten at (insert telephone number).
Related Topics