Software for Human Services Organizations Paper Argumentative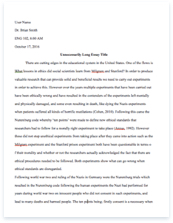 The whole doc is available only for registered users
A limited time offer! Get a custom sample essay written according to your requirements urgent 3h delivery guaranteed
Order Now
Benefits of Software Applications
There are many benefits of using software applications in the work place. The simple workflow will improve everyday operations. Staff within the organization can spend less time coordinating activities and more time helping those in need. The use of software applications can optimize the ability to smoothly and securely share clients' information across multiple programs or agencies. This sharing is done in a client-centric way and enables professionals to focus on the clients. Two Selected Software Applications and how they track client services The two selected software that can be employed by ACF the human service agency to employ them to effectively manage and centralize the data of providing services.
The two software are known as Kareo Software and Medios EHR Software. The details of the software and their usage are discussed below: Kareo is employed by almost every physician as well as other human services providing agencies across the United States. The software is acknowledged as the most powerful and significant web-based medical billing and practice management solution available in the market. The software is employed at small scale for the small companies operating in the market. Implication of Kareo facilitate in quick and speedy scheduling of patients along with insurance confirmation and also in managing the delinquent accounts and collection of the procedures. The software also facilitate the firms in development of reports in more customized formats and recording the data of patients in more organized way (Kareo.Com, 2015).
Advantages/Disadvantages of Kareo and Medios EHR Software
The Kareo software as argued by many users that it has many compliment features but most probably the best element is its ease of use and intuitive interface. The other uncommon feature is relating its running time after setup; the software can be employed within 48 hours of installation and set up. The software is also cost-effective and is offered at almost as low rates as possible. The software needs no contracts regarding its installation along with no set-up fee associated. The Kareo is a web-based solution which can facilitate in string and maintaining the most significant information of the clients and patients. The software also needs no concerns regarding the updating aspects (IOS Health Systems, 2015).
Kareo is significant regarding its implication crosswise an extensive variety of medical specialties, like mental health service providers, family medicine, pediatrics, cardiology, chiropractic and podiatry. The software is mostly recommended to small and mid-sized practices and billing companies in the market for a reasonable and inexpensive, uncomplicated usage system (Software Advice, 2015).
Medios EHR on other hand is almost same category but different feature software when compared to Kareo. It is a system on that facilitates access to patient records through an Internet browser on a number of different web-enabled devices. The communication portals that are involved in the system relates to patients and partners, which permits medical professionals to effortlessly and quickly contact patients and third-party providers. The Patient Portal has specific functions for appointment requests, updates for allergies and medications, and other necessities (IOS Health Systems, 2015).
Medios EHR presents the scalable solution and thus can be a fit for numerous diverse practice sizes. The software can also be implemented for the needs of a wide range of medical specialties. The system is completely incorporated with Medios PM (Practice Management) as well which permit a flawless flow of information between the two systems. This system needs to be updated through constant upgrades and setups. The system provides an open platform which supports incorporation with applications of third-party system to enhance the visibility transversely all relevant data.
Medios EHR's incorporate a dashboard acknowledged as "Meaningful Use" which facilitate in keeping track of a medical practice's conformity with ONC Standards. Additionally, a workflow module provides the tracking of patient progress throughout its passage of service i.e. from the first check-in to the final payment (IOS Health Systems, 2015).
This software permits to directly collect incoming faxes and lab results, maintaining the appropriate documentation completely available and ordered. The monthly fee of Medios EHR's consists of unlimited live technical support. Firstly the product is easy to use and simple to install and implement. Secondly the software is totally integrated. The software is also consists of customized feature which is adaptive to individual practitioners' needs. The software is also much cost-effective as argued by many users. The Medios EHR also is quick and easy to be implemented and can be timely accessed wherever required with an Internet connection. The software as recommended doesn't have on-site installation, costly upfront investment, additional hardware or additional staff (Software Advice, 2015). Running Head: Software for Human Services Organizations Paper
Possible Challenges and Resolutions
Many firms are implementing different software relating the centralized health records and human services data but are not successful for the reason that they lack the implementation planning. The mistakes that should be avoided when going for software are discussed below: 1. No buy-in: The solution should be agreed by every individual involved in using that software. The one person should not be made responsible to purchase software. 2. Undefined Expectations: there should be outlined in clear expectations relating what you want in an EHR, what your practice needs, and what your resources are. 3. Not Assessing Workflow: The workflow should be assessed at every phase and relating every old and new software to make it effective while implementing. 4. Lack of Objectives: Realistic goals should be outlined to properly implement a system.
5. Inadequate Infrastructure: The infrastructure should be right as compared to the EHR. 6. Missing Milestones: when there is implementation phase there should be set some clear milestones for success. 7. Inadequate Training: proper training should be provided to staff before the set up and usage to mitigate the errors and inefficiencies. 8. Unprepared Patients: Also involve the patients in implementation to manage the effectiveness of software. 9. Bad Bedside Manner: the company should decide that what type of device will work best and how you can use it to engage the patient instead of letting it come between the provider and the patient. Running Head: Software for Human Services Organizations Paper
10. Thinking implementation is done: never think that the installation and implementation of software completed your phase of electronic data either there is needed to continuously revise the system to manage the errors and inefficiencies on time. (Kaero, 2015)
References:
Kareo.Com, visited on 8th Mar, 2015. Retrieved from:
http://www.kareo.com/why-kareo
Kareo, (2015), "10 Mistakes to Avoid When Implementing EHR". Retrieved from: http://www.kareo.com/gettingpaid/2013/04/10-mistakes-to-avoid-when-implementing-ehr/ IOS Health Systems, (2015), "Medios EHR-EHR Software". Retrieved from:
http://ehr-software.findthebest.com/l/264/Medios-EHR
Software Advice, (2015), "Kareo Medical Billing Software". Retrieved from:
http://www.softwareadvice.com/medical/kareo-software-profile/?layout=var_h Software Advice, (2015), "Medios EHR". Retrieved from:
http://www.softwareadvice.com/medical/medios-ehr-profile/?layout=var_h
Related Topics