Soda Tax: The Beginning of the End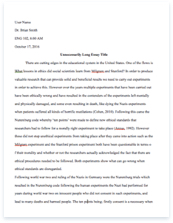 The whole doc is available only for registered users
A limited time offer! Get a custom sample essay written according to your requirements urgent 3h delivery guaranteed
Order Now
The government plans to tax sugary drinks to lower consumption and reduce obesity rates. It is a tax that is justified, because a high majority of its consumers are obese and our government believes they should step in and do something about it. There are positive aspects of a soda tax, but it would also be a violation of freedom of choice, with many other red flags as well. The government simply, has too much involvement with our personal lives. Placing a soda tax would affect small business owners, lead our government to taxing other unhealthy behaviors, raise the cost of living for some families, and there is no way of knowing if it will help the obesity problem or if this tax will be effective. With the cost of living already being so high, the soda tax would raise bills even higher for small business owners. In the article "Reject the Soda Tax – San Francisco Doesn't Need another Tax" by Taylor Peck, a small business owner, he explains "The cost of living here is going through the roof and new food and beverage taxes shouldn't be on the table right now. Prop. E doesn't address the major issues facing our city."
The government should be helping its people by cleaning up the streets, helping the homeless, and focusing on public transportation. The government wants to simply tax us on our unhealthy behaviors and not take care of the other issues in our society. One reason obesity rates may have gone up, is crime rates have also gone up, people not feeling safe in their community might have a negative correlation to staying indoors and not getting enough exercise. The government simply taxing its citizens and not cleaning up its cities, shows laziness and shows that they really don't care about their people. If we continue to tax for things such as soda, the government would not just stop there and they would end up taxing other unhealthy behaviors as well. Many people wonder, what other taxes the government would impose upon us. We could possibly be taxed for junk food, candy, mindless TV, and other unhealthy habits. In "Can a Soda Tax Save Us From Ourselves?" Mankiw asks the important question, "Even as adults, we sometimes wish for our parents to be looking over our shoulders and guiding us to the right decisions.
The question is, do you trust the government enough to appoint it your guardian?" The answer is no, the government has shown countless times that their main concern is money and set other serious issues aside that our communities are dealing with. If the government wants to have an effective response from the people who reside in this country, they would need to tackle underlying issues, educate its people, and make healthier options more available. The soda tax could end up not being effective and the government could end up doing more harm than good, because unhealthy people tend to make unhealthy choices and rising prices doesn't necessarily mean that these people would make better decisions. In the article "Plan to Tax Soda Gets a Mixed Reception" Kayla Miller, an 18 year old college freshmen, states that "if complexion problems from too much sugar would not deter her friends from drinking soda, neither would a tax." The government looks at the cigarette tax as a model for success, because it has brought down smoking rates.
In reality, drinking soda doesn't necessarily compare to smoking cigarettes, because when you smoke cigarettes you know what that outcome will be if you continue to smoke, cancer or other complications. Drinking soda is still very harmful, but not as detrimental as smoking. People aren't aware of the dangers of overindulging in sugary drinks and more awareness needs to be brought to this issue. Instead of just taxing the issue, more awareness to the problem needs to be looked at and we need to educate our people about these dangers. There is no telling if taxing sugary drinks will cut down a majority of the obesity rates, but it will definitely financially strain those who could quite possibly already be dealing with money troubles.
In "The Battle Over Taxing Soda" by David Leonhardt, a study conducted by the RAND Corporation found that "A small soda tax could actually have a worse impact on families budgets than a substantial one –by raising the price of soda without affecting consumption." The soda tax may have little effect on helping people make healthier choices. People today are so consumed with their negative behaviors, it will take much more than a small tax to put a stop to this vicious cycle. In turn, it could end up financially hurting whole families, with members who might not even drink soda. It is easy to see that there are some positive aspects to having a soda tax in place, but the negative outweigh the positive. As stated in "The Battle Over Taxing Soda" Leonhardt expresses that "Cities and counties, desperate to find money to pay for schools and roads, are starting to see a soda tax as a way to raise revenue." This would be a great way to implement soda tax revenue, because
it would create a positive change in the communities.
That being said, it sounds as if they plan on taxing the public, then using that money to improve certain areas, and not much that has to do with the actual problem at hand. I don't see very much of the government giving aid to the people that drink too many sugary drinks and are suffering from these unhealthy behaviors. It isn't that I necessarily disagree with this tax, I disagree with the way the government is handling the situation and their actions show that they have greedy ambitions. I do agree that some change does have to happen or our country will continue to become even unhealthier. Going about it this way is just negligent and that is the reason I do not concur with this tax.
Finally, with the negative outcomes on our communities' small businesses and families, the possibility that cities could be taxed for other unsound conduct, and no guarantees of success; the soda tax is not the best way of helping those who are obese. There are too many negative outcomes and not enough assurance that it will work. There needs to be aid and support for these people. We need to educate society and find the underlying issues. Bringing awareness in schools and advertisements against sugary drinks might be a good start of helping the problem. Until then, I don't t see taking more money away from our people and implementing those funds to wherever the government sees fit as a means to an end.
Related Topics