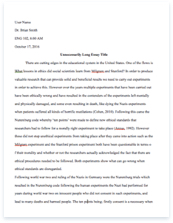 The whole doc is available only for registered users
A limited time offer! Get a custom sample essay written according to your requirements urgent 3h delivery guaranteed
Order Now
Beginning a small business is often a question of guts. Many people who have the will and desire to open and operate a new business often hold back whenever they think about the failure of the business. Perhaps the high tendency of individuals to open small businesses as sole proprietorships drives this risk of failure into their minds more quickly than the joys of success. My friend, Dan Brown, has just begun a small business as a sole proprietorship. I believe that Dan has the capabilities and skills to gain success in his business in a far shorter span of time than one would require on average.
However it is important to understand the different types of ownerships that can be formed when a business is being opened. I have no doubts about Dan doing justice to his business; however, when opening a small business, one should consider the odds against success more strongly and prepare for it. '70% of all small and medium business enterprises fail to make it past their first year after opening' is an eyebrow raiser. (Business Support: Small and Medium Enterprises) One might be compelled to think of small and medium business openings to be highly risky after reading other facts from this source.
All the facts listed on this source and other online sources point to the fact that it is not so easy to open, operate and manage to make a profitable venture out of a small business opening. Choosing a sole proprietorship for opening a small business is perhaps like 'putting all your eggs in one basket'. Success, though limited, may of course be fully yours, however, loss, which is more probable in such circumstances will be have to be borne singly. Dan, therefore, has the option of reconsidering the options he has.
Instead of going for a sole proprietorship, Dan can contact some of his other friends living nearby and form a joint partnership with them. He has constantly been in touch with many college pals who are fond of Dan and will be glad to work with him. The difference between a sole proprietorship and a partnership will not guarantee success. However, the entire risk associated with the vulnerability of starting up a small business will be shared by more than one person.
This will contribute to lower stakes for each person and will ensure that each person will have something left for their future even if the business fails to carry on. It is important to diversify risk and maintain a sufficient amount for future to serve as a cushion in case of business failure. In spite of the intellectual capabilities that Dan possesses, I would recommend him to resort to a partnership or consortium. It is not possible for him to go public on opening a small business or offer shares for sale.
Only big corporations and large business openings can use that option. Small business owners such as Dan have the best option of a partnership that reduces their stake in the business, pools in expertise and brings in more knowledge-decision making. It has been noticed that decision-making without prior knowledge about events and other competitors has been one of the major causes of business failure. This can be attributed to the limited knowledge of the owner in the case of a sole proprietorship. The case can be reversed in the case of a partnership.
A partnership may consist of a few to a large number of partners. Although profits may later have to be shared, a pool of knowledge from all the partners will assist in making more informed and timely decisions that will contribute to the longevity and establishment of the business in the market. Not only information, the different partners can use their variety of skills to complement their business: the partners may each take up a different role in the workings of the business according to their educational backgrounds and work experiences.
If Dan decides to go for a partnership instead of a sole proprietorship, then there are certain accountings and regulatory changes that he has to make to his accounting procedures. As a first, he will have to ensure that the capital investments from the different partners are treated as separate capital investments. If Dan had opted for a sole proprietorship, then he could have treated all the money flowing in and out of the business as his own expenses. There would have been unlimited liability to Dan's assets in case of business failure i. e. all of Dan's personal assets could have been used to pay debts incurred due to business failure.
On the contrary, if a partnership was formed, then Dan's liability would be limited to the amount he invested in the business i. e. the amount he had pooled into the business would be his liability. (Guides and Tips for Small Businesses to start-up) The next accounting difference n between a sole proprietorship and a partnership involves the distribution of profits and accountability of withdrawals from business. In a sole proprietorship system, any withdrawals from the business for personal expense by Dan would have had directly affected his profit or loss.
However, in the case of partnerships, all withdrawals from business, either for personal reasons or business, are treated as withdrawals from investment i. e. any partner withdrawing an amount from the business will then have a smaller stake in the business. Thus, running totals have to be maintained of all the capital balances which have to be tallied in with the net amount of investments less withdrawals. Profits are distributed and allocated either using predetermined and mutually agreed terms, or by the more common method of capital investment percentage shares.
The latter refers to each partner getting the share in profits which is equal to their share in the investment of the business (capital investment share). It can be seen clearly that the difference in business ownership type affects accounting for business greatly. This is primarily due to the fact that individuals are operating for themselves and bear all the inflow and outflow of income from the business. However, when it comes to partnership and corporate accounting, certain guidelines have to be kept in mind to ensure equality, justice and fairness.
Related Topics