Situation Analysis of Scope Mouthwash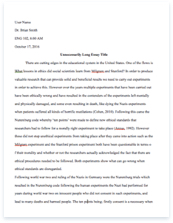 The whole doc is available only for registered users
A limited time offer! Get a custom sample essay written according to your requirements urgent 3h delivery guaranteed
Order Now
Internal Analysis
Overall objectives- Increase market share of Scope Mouthwash by 10% in 6 months.
Overall strategy- Push strategy, push Scope from the manufacturer into target markets to create demand and convenience.
Target market(s)- Fresh breath seekers, Germ-killing seekers
Product objectives, strategy, tactics- customer satisfaction, differentiating the product by claiming it gives the user the freshest breath, use smaller bottles to convey the idea that you don't need as much to gain the same breath freshness.
Channel objectives, strategy, tactics- Cost leader as well as accessibility, by making smaller bottles the manufacturers will save on cost which will inturn make the product less costly for the consumer. By being easily obtained at any location, customers will never be able to say no to Scope. Scope needs to take advantage of any channel possible to distribute Scope.
Price objectives, strategy, tactics- Obtain a 40% profit margin on sales of the smaller Scope bottles. Use Market Penetration to introduce new product. Price product lower than competitors to drive sales and increase profits.
Promotion objectives, strategy, tactics- increase brand awareness of Scope to 40% in 3 months. Use celebrities as spokespersons to reinforce the idea that Scope gives you the freshest breath. Push strategy from manufacturer to customer.
Budget
Financial performance (e.g., sales, profits, market share by product, channel) This includes trends, past and current performance. External
Analysis
Audit of current external forces in the industry to include both those facing the firm and its competitors in its relevant markets. It is NOT just about how external forces effect the firm in question. Regulatory. This includes legal issues such as product liability, regulatory issues such as changing environmental protection standards that may make certain products obsolete, may change the competitive environment, may alter costs for the industry. Economic. This refers to economic conditions such as interest rates, trends in disposable income, that impact the markets and customer demand. Technological.
This may include new and emerging technologies and products that directly or indirectly impact the industry (e.g., HDTV make prove to be a boon for certain professional cosmetic companies as HD makes every flaw on a news anchor's face visible). Social/Cultural. This includes current or changing attitudes toward such things as protecting the environment, saving, family. Competitive.
Competitive Analysis includes both Macro and Micro levels of analysis Macro level. A "bird's eye" view of the entire competitive environment including existing rivalry, numbers and types of competitors, switching costs, buyer and supplier power, threat of new entrants, and substitutes. Key tools include Porter's 5 Forces model, primary and secondary industry research. Micro level. Comparison of specific competitors. This means comparing the objectives, strategies, tactics, budgets, performance of a competitor directly to the firm and to other competitors.
Market Analysis
Market analysis is technically "external" but is broken out as a separate, critical part of Situation Analysis. Market segmentation. How is the market currently segmented? How could it be more meaningfully segmented? Market-product grids. Illustrates the current and/or potential market segments and products/product lines in the industry. Quantify. How large is each market segment in terms of units, dollars? What is the expected rate of growth or decline? What is the projected size of each segment?
Be very transparent in how you arrive at your estimates and forecasts. Buyer behavior. How and why do various segments buy? What are the key attributes influencing the purchase decision? Be sure to consider not only consumer but also channel member and business to business customer behavior. Identify the buying process, buying center or decision making unit. Customer profile. Describe quantiatively and qualitatively your customer or potential customer. "Paint a picture" of what the customer looks like in each segment.
Summary
What conclusions can you draw based on your analysis? This should be based on facts but also sound judgement or supportable assumptions.
Related Topics