Self-Managed Teams and Sandwich Blitz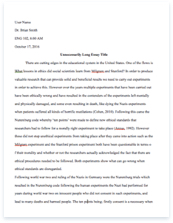 The whole doc is available only for registered users
A limited time offer! Get a custom sample essay written according to your requirements urgent 3h delivery guaranteed
Order Now
Dalman and Lei have continuously been consumed by small problems within their business and feel they spend way too much time solving problems that operation managers should be able to solve. Dalman has heard about self-managed teams and thinks that implementing such a team would allow him to spend more time focusing on the growth of Sandwich Blitz.
Self-managed teams are autonomous work groups in which workers are trained to do all or most of the jobs in a unit, have no immediate supervisor, and make decisions previously made by first line supervisors (Snell, 2013, p. 285). Implementing such teams within Sandwich Blitz could potentially prove to be advantageous by promoting empowerment, increased employee commitment, better customer satisfaction, and improved quality control. Cross training every team member to do the job above and below them would mostly eliminate the day to day struggles of each location in that they would more easily be able to deal with personnel shortages and overall workload could be distributed more evenly. Given Sandwich Blitz past successes, Dalman's knowledge of business operation can be passed to each team member so they better understand why things are done a certain way. In passing this knowledge, doing so could spark interest in team members to develop better processes since they have a better understanding of how the business should look. With everyone on the same sheet of music, all the little issues that Dalman has been tending to could potentially be eliminated with the occasional larger issue that requires his expertise.
Dalman and Lei have had many successes in the past and want to be able to move forward in the expansion of Sandwich Blitz. Using self-managed teams would be a great start in doing so and with each location able to be self-sustaining; Dalman and Lei would be able to devote more time to focus on growing Sandwich Blitz.
Related Topics