Samsung's Ethical Issues Against Employees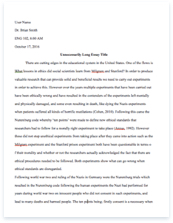 The whole doc is available only for registered users
A limited time offer! Get a custom sample essay written according to your requirements urgent 3h delivery guaranteed
Order Now
One of the world's largest semiconductor manufacturers, Samsung Electronics is also South Korea's top electronics company. It makes many kinds of consumer devices, including DVD players, digital TVs, and digital still cameras; computers, color monitors, LCD panels, and printers and communications devices ranging from wireless handsets and smartphones to networking gear. However there is downside in that huge successful company as every others have. A South Korean government agency has said that working at a Samsung Electronics factory caused the breast cancer of a worker who died earlier this year, only the second time it has recognised a link between cancer and the giant Korean company's chip plants. The Korea Workers' Compensation and Welfare Service, which is part of the labor ministry, ruled earlier April 2012 that there was a "considerable causal relationship" between the woman's cancer and her five years of work at a semiconductor plant near Seoul.
The ruling didn't become public until few days later when the agency announced compensation for the woman's family. Samsung spokesman James Chung said it will not appeal against the government's decision. The company is the world's largest maker of computer memory chips. There have been very few cases in South Korea in which a link between working conditions and cancer has been convincingly demonstrated. Nearly 30 South Koreans have filed claims with the agency that working at Samsung caused rare forms of disease, cancer, multiple sclerosis and brain tumours. Another dozen people whose claims were rejected by the agency have filed court appeals. The woman, whose last name is Kim, died in March, aged 36, three years after being diagnosed with breast cancer. Ms Kim worked for Samsung from 1995 to 2000.
Her first name was not released at her family's request. The agency didn't say how much compensation was paid, but spokesman Kang Byung-soo said it usually amounts to nearly four years of a worker's salary. Many emplyees worked at a plant without a radiation detector and was exposed to benzene and other carcinogens, according to the activist group. And those are expecting the latest decision will have a positive impact on Samsung employees who are hoping to prove a link between their diseases and working conditions at Samsung Electronics. There have been three recent cases in which authorities recognised that working conditions at Samsung had contributed to diseases.
One of the employee had applied for the Workers' Compensation to the Government, which is one of the social insurance benefits of Korea. However, the Korean Government refused to compensate her based on grounds that she could not prove which toxic chemicals she had been exposed to. What's worse, the Korean government acted in complicity with Samsung and joined its efforts to silence the growing evidence of a cancer cluster among electronics manufacturing workers at Samsung who have been exposed to toxic chemicals.
Samsung Electronics may be the successful and famous electronic company in the world, however, the company failed to solve their employees' worker's compensation cases and the cases became an ethical issues against moral aspects. The company tried to hide and make the issue quiet before the real problem rised on the surface of the water. Now that the company tries to negotiate with employees and their family members, because the company didn't solve it in timely manner many people blames the company for their ethical issues.
Related Topics