Samman's Management Style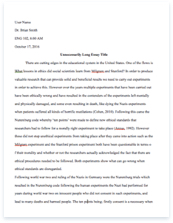 The whole doc is available only for registered users
A limited time offer! Get a custom sample essay written according to your requirements urgent 3h delivery guaranteed
Order Now
"Growing Without Losing Control"! These four words are worth a thousand, as they clearly and fully illustrate Bassam Samman's dilemma.
Clearly, Samman is a very talented and shrewd person that has made his mark in the field of project management, in the region, and beyond.  He has an interesting blend of modernism, (he employs 13 different nationalities and an equal balance of male to female, invests heavily on staff training), opportunistic, (after founding CMCS in 1984, he accepted several full-time salaried jobs while always negotiating to keep CMCS alive in the background), and egocentric, (he needs to see every client, he is the sole decider for all major decisions and projects).
According to his own words, he is a "Hands-On" manager and even though he wants to grow, he is scared of losing control, which reflects a slightly autocratic and authoritarian style. He is also narcissistic as he has a very high self-esteem, enjoys power but in a positive way, as he seems to care for the well being of his staff.
Samman's character shows some traits of both the "Strategic" as well as the "human assets" approaches of project management leadership, but does not fully qualify as any of the two. He has a clear vision of where he would like his company to go, usually setting his targets pretty high, but to date of that article, had not really figured out how to get there, mostly because of his anxiety of relinquishing full control.
It would not be surprising if the fact that Samman seems to be a handsome, self assured person had a direct effect on his personality and hence his leadership style. As one western interviewer once put it to him, " he was glad to finally see him live to make sure that he really had the "Hollywood actor look" that that appeared on all pictures of him!…
Is that style conducive to CMCS' future growth?
Samman's style will definitely hamper future growth be it geographical or not. So long as the go-no-go decision has to be his & his only his, there is no way that he can be in all the places, where he is dreaming of opening offices, at the same time. But even without any further geographic expansion, even organic growth would not be too feasible without delegation as there are only 24 hours in a day.
What should he do?
Samman should definitely make a conscious decision to delegate more. He cannot be everywhere and with everyone at the same time, nor can he follow the nitty-gritty on a daily basis. If he wants his expansion to continue to grow, especially geographically, he will need to learn to continue to think globally while empowering his top brass to act locally!
Instead of keeping a horizontal management structure, he should make his five senior consultants as his number 2, each heading either a geographic region or a separate department or a combination of both. That way, they would all continue reporting to him and he would be able to keep a more global vision of his company.
Samman could also contemplate setting up real joint-ventures that would have more autonomy than the present ones that rely heavily on his centralized system where decision making remains in his hands, in Dubai
Related Topics