Ryanair Case Study Argumentative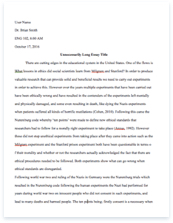 The whole doc is available only for registered users
A limited time offer! Get a custom sample essay written according to your requirements urgent 3h delivery guaranteed
Order Now
Based on the resources Ryanair can develop its core competencies on which a Ryanair can have a competitive advantage over its rivals. In order to figure out whether the resources can be translated into competitive advantage or not for Ryanair, the VRIO model can be deployed. V-Value: This emphasizes that whether the resources are being able to deploy to meet the needs and expectations of customers. Combining the government subsidies, airport charge reductions and its low-cost business model, Ryanair is able to deliver the lowest price which attracts millions of customer.
R-Resources: In the short haul budget airline business only Ryanair has government subsidies and less airport charges. This are its advantages over its competitors especially its direct competitor, Easy Jet don not have these advantages. This qualities make Ryanair rare and valuable. Government subsidies were given to Ryanair because it uses the secondary airports and Ryanair has the ability to attract more and more customers so it helps to develop secondary airports. I-Imitability: Apparently it can be seen though the case that Ryanair compared to its competitors have more advantage.
Ryanair have the resources such as government subsidies and less airport charges, these cannot be imitate by its competitor. O-Organised: Based on the case we can say that Ryanair make a good use of its various resources and capabilities to deliver the lowest cost and lowest price successfully. The strong management team, effective leaders at top positions, effective and unique marketing strategy and the implementation of strategy effectively all make the deployment of its resources successfully on which its competitive advantage is built up.
Related Topics