Russian Westernization 1690-1790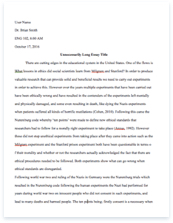 The whole doc is available only for registered users
A limited time offer! Get a custom sample essay written according to your requirements urgent 3h delivery guaranteed
Order Now
Towards the end of the 17th century, Russia began undergoing dramatic, yet selective, internal changes. Peter the Great led the first westernization of Russia in history, permanently changing Russia and providing a model from which westernization attempts elsewhere were based on. Westernization was used by Peter and his successors to promote Russia's expansionist empire without intending to transform Russia into a truly Western society.
By the end of the 17th century, Russia had become one of the great land empires while maintaining a highly agriculturally based society. In the existing framework of how Russia is to be run, chaingong some of the policies. Peter extended the practice of building up tsarist control and expanding Russian territory. He also a more definite interest in changing selected aspects of Russian economy and culture by imitating Western forms. While eager to move his country more fully into the Western diplomatic and cultural orbit, he took care not to make it fully Western.
As the West was moving into a more democratic direction, Peter ruled through autocracy. Although overall, Peter did concentrade on improving political organization , selected economic development and cultural change. He streamlined Russia's small bureaucracy and altered military structure using Western organizational principles. He created a more well-defined military hierarchy and developed functioning specialized bureaucratic departments. He improved military weaponry and with aid from Western advisors, created Russia's first navy.
Peter's economic efforts focused on building up metaullurgical and mining industries using Russia's extensive iron holdings to supply state-run munitions and shipbuilding facilities. Without extensive urbanization or development of a large, commercial social class, Peter's reforms changed Russian economy.
Finally, Peter also made Russia more culturally respectable in Western eyes. He slightly promoted the status of women in society and encouraged women to wear Western-style clothing to social functions. These small reforms, however, were mainly aimed at upper-class women and he made no move to change gender relations.
While Peter the Great lead the first wave of Westernization in Russia, Catherine the Great introduced the second. Like Peter, Catherine was a selective westernizer; reforming only such areas as she deemed acceptable and harmless to her power. She flirted with with Western ideals of a more democratic government and invited several philosophers for visits and patronizing the arts and sciences. However, she did not allow serfs independence.
Catherine patronized Western style art and architecture and continued to build St. Petersburg in such styles popular in the west. Though she encouraged Western nobles to send their children to St. Petersburg for education, she avoided cultural influence from the West.
By the end of the 18th century, Russia had experienced major internal changes. Its military and bureaucracy was modified to fit a more Western model. Economically, Russia also experienced some changes, though it still remained highly agricultural. Its social changes were selective and tended to be more superficial than deepseated.
Related Topics