Risk Of Various Health Problems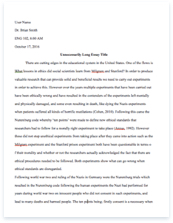 The whole doc is available only for registered users
A limited time offer! Get a custom sample essay written according to your requirements urgent 3h delivery guaranteed
Order Now
It has reached epidemic proportions and has more than tripled in the past 30 years. Our children are at risk for a variety of health issues that are preventable. The estimated 9 million overweight children, including 4.5 million obese children, are at risk for type 2 diabetes, heart disease, cancer, asthma, and other pulmonary diseases, high cholesterol, elevated blood pressure, stroke, and other chronic illnesses This growing epidemic of overweight and obese children as well as teenagers must be stopped. It is up to us as parents, family members, caregivers, and medical professionals to educate our children to exercise and eat right to prevent childhood obesity.
According to the American Academy of Child & Adolescent Psychiatry, "Between 16 and 33 percent of children and adolescents are obese" (American Academy of Child & Adolescent Psychiatry). That number is beyond outrageous. Steps must be taken to prevent this from continuing. Our children are our future; without them we won't even have one. In a country where there is a vast amount of information available, many parents are ignorant to the ramifications or consequences of letting their children eat whatever they want in addition to the long term effect of allowing them to sit in front of a computer or television, as well as allowing them to play video games all day. Eight to 18-year old adolescents spend an average of 7.5 hours a day using entertainment media, including TV, computers, video games, cell phones and movies, and only one-third of high school students get the recommended levels of physical activity
However, for some reason, parents, family members, and caregivers continue to let the child consume unhealthy food such as fast food, chips, cookies, candy, and sugary drinks. Parents don't encourage their child to go out and get some exercise. Why is this happening? It is simple; parents don't instill self-control or motivation in their child. Maybe they don't have it themselves. We all like a variety of different foods, but poor nutritional choices we make as parents affect our children and their weight gain as well as our own. Children struggling with weight problems frequently come from homes where one or both parents are overweight. Though it is very difficult at times, it is our responsibility to take care of our children and their health. A parent must teach their child self-control.
Research has indicated that "pressuring" the child is particularly ineffective and can initiate overeating, especially in obese girls  and that children respond more favorably to positive reinforcement strategies which emphasize healthy eating that results in "feeling and looking good". Without positive reinforcement they are simply shortening their lifespan and setting themselves up for immediate and long-term adverse health issues. The lack of exercise and physical activities is another great cause for childhood obesity. The CDC conducted a recent study that showed less than 4% of elementary schools, less than 8% of middle schools, and just over 2% of high schools required daily physical education for their students for the entire school year (CDC).
Among the legions of young people in every age group who fail to get enough exercise, the biggest decline in physical activity occurs when students reach high school, according to CDC's 1999 Youth Risk Behavior Survey. The report showed that more than one-third of high school students do not regularly participate in vigorous physical activity (at least three 20-minute sessions per week). And only one-half of high school students regularly engage in stretching and strengthening exercises. The survey also showed that physical activity declines sharply as students get closer to graduation, and that the amount of physical activity is lower among high-school girls, particularly among African-American and Hispanic girls (Villaire). Once customary for children at nearly every grade level, gym class, in recent years, has been steadily scaled back.
Just during the past decade the number of U.S. high school students attending daily physical education classes dropped from 42 to 29 percent.  Currently, nearly half of all students and 75 percent of high school students do not attend any physical education classes, according to the National Association for Sport and Physical Education (NASPE), the nation's largest organization for physical education teachers. Judith Young, executive director of NASPE, maintains that schools cut gym classes for lack of funding, but more often cuts result from time constraints that develop with the addition of new curriculum (Young).
Most medical professionals are not concerned about children being overweight, claiming once they hit puberty they will slim down. By then it will be too late. If a parent, family member, caregiver, or a medical professional sees that the child is demonstrating signs of an unhealthy lifestyle that could lead to obesity, then they should take the necessary steps to correct the problem. Many have stated that being overweight and obese are not hazardous towards health. 'Being overweight may not be associated with any risk of heart disease,' says Robert Eckel, MD, a professor of medicine at the University of Colorado and past president of the American Heart Association (Eckel). Recently, researchers from the CDC and the National Cancer Institute (NCI) caused waves in the medical community with a report analyzing the death records of 37,000 adults.
Although obese folks had a greater risk of dying from cancer or heart disease, those who were simply overweight had, surprisingly, no greater risk than normal-weight people. Even more amazing, the findings suggested that being overweight may actually protect against death from a multitude of diseases other than cancer and heart disease (Mahoney). Even though there were facts to support this claim, the problem still exists that there is an increase in the risk of acquiring heart disease and cancer among other diseases. Changes must be made for those who are not willing to take care of our children and their health. There is a need for change and there are ways to make this happen; the question is "How to make the change happen?"
There are programs and associations all over the nation forming to endorse healthy habits, whether it is to eat smart or go outside for 30 minutes a day and exercise. There are plans and actions taking place in response to our nation's health crisis. For some reason, however, it seems as though no one knows these programs and associations are available and nothing seems to be happening. A major response has not occurred because parents and guardians do not supervise their children as closely as they should. Parents have the final say in what food the child has to eat, not simply because they are parents but because they purchase the food that children and teens have to eat at home. Encouragement to get outside and exercise as well as some healthier food options at home needs to offered so that fault cannot fall to the parents.
Although many societal factors affect children's eating and activity habits, parents, caregivers and health professionals can have a profound influence on children from an early age by promoting healthy food and an active lifestyle as well as serving as role models. Parents can encourage their children to develop a healthy, varied diet by introducing new foods into their diets. They can also encourage their children to choose healthy snacks by stocking their homes with healthy products, particularly fruits and vegetables (NYAN.) Being overweight can turn into obesity quicker than we realize and this trend of childhood obesity must be stopped by exercising 30 minutes a day, having an interdisciplinary approach where the parents, health care providers, and school officials assist children in making healthy food choices.
In February of 2010, First Lady Michelle Obama launched the Let's Move! program in the United States. Let's Move! is a comprehensive initiative, dedicated to solving the challenge of childhood obesity within a generation, so that children born today will grow up healthier and able to pursue their dreams. Combining comprehensive strategies with common sense, Let's Move! is about putting children on the path to a healthy future during their earliest months and years. Giving parents helpful information and fostering environments that support healthy choices. Providing healthier foods in our schools and ensuring that every family has access to healthy, affordable food. And, helping kids become more physically active. Everyone has a role to play in reducing childhood obesity, including parents, elected officials from all levels of government, schools, health care professionals, faith-based and community-based organizations, and private sector companies. Your involvement is key to ensuring a healthy future for our children.
Related Topics