Risk Management in Health Care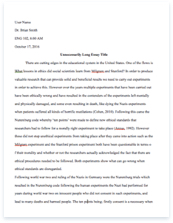 The whole doc is available only for registered users
A limited time offer! Get a custom sample essay written according to your requirements urgent 3h delivery guaranteed
Order Now
Risk Management is an area which involves the consideration of safety precautions for patients and also in different areas including the work place. Patient affairs are of major concern since it deals with life protection. There are various risk management techniques which ensures ones safety. The purpose of risk management is to discard any possibilities of misfortune due to lack of certain control measures. Risk Management was introduced to ensure safety within various ranks of life. The ultimatum care accorded to patient determines their well being. Risk management involves considering all the required health standards when undertaking any activity (Joan, 2007). Health standards are the set guidelines set to ensure safety in different areas. Health regulations ensure people's safety.
Risk Management includes mitigating any exposure to risk. Handling of patients deserves some care to assure their safety. The clinical setting takes up some injurious activities which if not taken with some care might be alarming to the patient. Ensuring that everything is put in place ensures safety. The clinical setting includes equipments which of mishandled may pose some risks to the patient. Patient affairs should be well handled since the patient might not be cautious enough to ensure his/her safety. Some of the methods involved in ensuring safety in a clinical setting include; using the right tool for the perceived purpose. Taking things for granted might land a patient in a bad situation (Mechanic, 2006). Mixing used and unused equipment may pose some risk to patients.
To ensure there is no risk exposure, used equipment should be kept separate from unused equipment. Proper sterilization should be done for used equipments which are to be reused. This ensures that there are no risks of infecting a patient.
Negligence is an issue which should never be tolerated when handling the welfare of patients. There have claims of negligence leading to serious jeopardy of patient affairs. To avoid negligence, total concentration should be accorded when executing any act on a patient. Malpractices lead to risk exposure. There are various methods which can be used to determine exposure to risks in hospital. Open dumping of used materials in hospitals may bring jeopardy to patients. Materials used in hospitals should be well disposed off. This eliminates chances of contamination and infections. Surgical operations are a critical area which if not taken with ultimatum care might pose danger to a patient. There have been cases of objects being introduced to patient's body during surgical operation. This can be handled by avoiding negligence.
Risk Management ensures increasing the safety of patients. Dealing with patients is the same as handling a small kid. Introducing any medication to a patient may be of help as well as of destruction. To ensure there is no risk of posing to a patient, errors done during testing of patients should be minimized if not completely done away with. The main issue in risk management is improving medication safety. Risk Management should be applied in various departments in the hospital (Mechanic, 2006). These include; laboratory risk management, radiology and in the surgical operation room.
The behavior of a patient should be handled carefully to ensure safety. A patient may behavior in a certain manner if not well handled may be dangerous leading to even miscarriage to pregnant patients. Patient first aid should be handled with much care since it may pose some risk to patient. It should be clearly understood that handling a patient is a delicate issue which should be taken with much care. Risk Management involves taking preventive action to avoid the occurrence of severe conditions.
Reference
Mechanic, D. (2006). The Truth about Healthcare: Why Reform Is Not Working in America. Rutgers University PressJoan, J. (2007). Principles of Health Care Management. London: Routledge
Related Topics