Risk and Disruption Management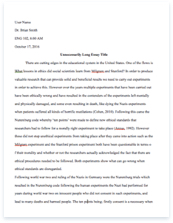 The whole doc is available only for registered users
A limited time offer! Get a custom sample essay written according to your requirements urgent 3h delivery guaranteed
Order Now
Risk management is an important aspect of business management. It ensures bot stability and profitability of the business. Maryland and Virginia Milk Producers Corporative Association is running a massive milk processing plant and has to supply many customers with their products in many different locations. In order to conduct effective risk management, proper identification and profiling of the risks is important in planning for their management. Risks have been categorised into those that affects the facilities, those that affect the employees and those that affect the organization. In one way or the other, the supply chain can be affected by risks such as fire, employee strikes, power outages and other natural calamities. The organization has to put in place the management plans for all these risks. Training and capacity building on dealing with risks is important for the organization.
Risk management is an important aspect in business management. All business operations in one way or the other are exposed to risks which can affect the operations (Wang, 463). Risk is defined as the possibility of losing something of value. It also implies future uncertainty causing deviation from normal operations leading to business earnings. In life, all businesses are prone to risks. Additionally, businesses with complex supply chain are prone to more risks and planning for risk management requires careful identification of risks and their potential mitigation measures (Blome and Tobias, 43). Milk business like the one run by Maryland and Virginia Milk Producers Corporative Association is one such example of a business. This article discusses managing risks to ensure business continuity at Maryland and Virginia Milk Producers Corporative Association.
The milk business undertaken by Maryland and Virginia Milk Producers Corporative Association (A) has a complex supply chain and many variables that pose potential risks. The risks can either be artificial or manmade as well as natural. Artificial risks may include but not limited to strikes by workers, human error leading to disasters like fire, machine or equipment breakdown, terrorist activities, and national economic crises among others (Natarajarathinam et al. 535). The natural disasters may include things like earthquakes, disease outbreaks and heat wave. Such activities have the potential of affecting the business in one way or another hence interfering with the operations.
Planning for risk management therefore requires careful assessment of the potential risks and their potential impacts (Cardona, 56). To begin with, for the Maryland and Virginia Milk Producers Corporative Association (A) milk business, the risks includes: diseases, complications in transportation caused by natural calamities, employee strikes, fire and power outages. The supply chain in such a facility involves transportation of the raw milk from the farmers, storage of the milk during and after processing and transportation of the milk to the customers.
Transportation of raw milk from the farmers, storage of raw and processed milk are supply chain activities but are prone to risks. Upon positive identification of the risks, there is need to implement a continuous management strategy and regularly conduct drills aimed at strengthening the organizational capacity of dealing with the risks on a day to day basis. The activities are thus aimed at reducing the probability of occurrence of the risks and the negative impacts that they may have on the organization. The management options may involve operations. This is accomplished through operations risk management. It recognizes that there are imperfections in the systems which are operated by humans. The purpose of this strategy is to ensure that the risks are reduced, negated or mitigated adequately in case of occurrence.
The risks can be in four main categories: there are those risks that can affect facilities hence making them inaccessible of unusable like in the case of fire, diseases; there are risks that can affect operational proficiency such as supply chain interruptions or errors like in the case of strikes; effects on technology like in the case of change of technology; organizational effects such as financial problems or intellectual property rights. Risks such as fire, strikes, diseases, power outages can all affect supply chain and require holistic approach in prevention as explained here in.
Fire is a potential risk in most business premises especially in a factory or plant setting (Watts, 3158). Management of fire risk can be both long term and short term. In the short term, it should be ensured that there are patrols at all the time within the milk processing facility. Additionally, fire or smoke detectors can be mounted at critical sectors of the milk factory and somebody charged with the responsibility of constantly checking that everything is in its rightful place. Fire extinguishers should be strategically placed in various sectors of the factory to eliminate possibility of fires affecting the factory.
Capacity building and training of all the employees is necessary so that they are in a position of dealing with fire (Orlikowski, 249). This is based on the fact that fire is easy to control at the point of its start that when it is fully spread in the entire premises. At the ignition point, an individual with enough skill and resources like fire extinguisher is capable of containing fire. Fire alarm systems should be installed in various points of the company. Electric switches, master switches should be put in strategic places that will allow anybody to access in case of fire to prevent fire spread.
The long term of managing fire risk is the use of non-combustible materials during the construction or installation of the plant (Pasupathy, 39). This has to involve the management of the cooperative. This is because, it may be necessary to replace some of the construction materials with those that are not combustible. The initial cost for such of such may be high but may be of great benefit to the factory. Critical areas of the company such as the major stores, the processing plants should be contained in places which are fireproof.
The other initiative would be to have sections of the company with various fire breaks so that even if one component of the factory is on fire, the other components would be easily salvaged because the fire would not get to their point. Stores and warehouses should be put in separate places and separated by huge fire breaks. At all times of the day and night, there should be someone in charge of watching over the premises and alerting people in case of fire.
Although diseases are not within the supply chain operations, their occurrence can greatly affect the operations. For example, if there is a disease outbreak, there would be no milk to transport. The management of disease risk is more challenging and complex. However, with proper management, it is possible to contain. In order to deal with disease problem, research and development section should have the capacity to detect diseases and prevent serious outbreaks. Reports on milk tested from the source should be given to the farmers on regularly and in case diseases are detected, they should be advised on the correct medication to use (Landers, 4). There should be veterinary experts who should constantly visit the farmers and advise them on disease management.
It is also important for the farmers to grow a diversity of breeds since different breeds may not be uniformly cleared by the same disease pathogen. Genetic diversity of the animals can help in managing disease risks. Constant monitoring and surveillance of for diseases can help in preventing occurrences or negate the impacts which would be otherwise devastative. Early detection of the pathogens can enhance disease control measures and give the farmers opportunity to adjust and continue with their productivity unaffected.
Employees' management is one of the core mandates of the human resources department. It should always be ensured that employees are satisfied with their job and remuneration is commensurate to the tasks with which they are charged. This will prevent go slows or staff unavailability of any kind that can interfere with the operations of the cooperative. The management should engage the employees fully and follow on their welfare to prevent events such as strikes. Staff motivation is an important aspect in achieving employee engagement. Employees who are fully engaged and have high job satisfaction cannot go on strike.
Additionally, there should always be succession planning among the employees. The human resources department should ensure that there is proper planning for succession. For example, the employees who operates the plants or equipment in the factory should be well trained and should be a good number so that even if one or two of them would leave the company unannounced, the operations would still continue. This is applies to the people managing the transportation sector especially those who transport raw milk and those who distribute processed milk. The employees the human resources managers should be able to manage all the risks especially those that deal with the employees.
The milk processing plant is highly dependent on energy. Milk driers and coolers all depend on electricity for their operations. There should always be a power back up plan. This can be done by installation of generators or solar panels that can generate substantial amount of power to run the factory in case of power outages. The factory should not depend on one source of power. Multiple sources is desired for continuity. It should also be ensured that the source of power is sustainable. Use of solar energy and electricity generators is reliable because they are predictable and reliable. The cooperative should therefore be able to invest in generators and solar energy.
As a policy in the organization, it should be ensured that all the energy utilization appliances are energy saving to reduce the total energy demand of the factory. This can be a long term plan in which the factory buildings are made with provisions for mounting of solar panels.
Milk can be stored for a long period if it is already put in the powder form. In order to deal with transportation crises, it should be ensured that at any one time there is enough milk in the store for processing even if the company was to fail to transport its goods for more than a week or two weeks. This would mean that the production process would continue even if the factory is not able to transport the raw milk from the farmers. Long term storage of milk can help in continuation of the supply even if the raw materials are delayed from the farmers due to any unforeseen reason.
Natural calamities are very challenging risks to deal with especially those of high magnitude (White, 81). It is only possible to manage such a risk by having a duplicate milk processing plant in another locality. This may be a difficult venture but can ensure continuity even din the event of a natural calamity that destroys everything without warning. There is need to operate in another area just to ensure that the future of the farmers who are the suppliers of the milk is secure. For example, in case the factory is destroyed beyond repair by an earthquake, the facility in another locality would be still in operation. This means that even amidst disaster, the factory would still be operating at 50% which is better that stopping and starting afresh which may not be very easy.
Although risks are completely uncertain, it is possible for organizations to plan ahead to minimize their effects or to prevent them. This can only be done when the risks are positively identified and effective management options planned in advance. Some of the risk management options are long term and require a lot of resources but they have great returns especially if they can help in averting the losses. The managers need to engage all the sectors in risk management especially through training and capacity building. Maryland and Virginia Milk Producers Corporative Association have to put in place the above suggested mechanisms in dealing with risks.
Maryland and Virginia Milk Producers Corporative Association need to put in place mechanisms for dealing with all risks. Special training of the employees in dealing with risks is an important point to start from. Maryland and Virginia Milk Producers Corporative Association needs a risk assessment and management department that can help in implementing both the short term and long term risk management operations. This is a massive milk processing plant and having another one in a different place is not a bad idea especially in the interest of spreading risks.
Related Topics