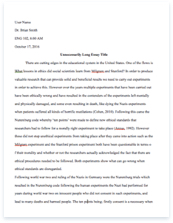 The whole doc is available only for registered users
Pages: 9
Word count: 2160
Category: Community
A limited time offer! Get a custom sample essay written according to your requirements urgent 3h delivery guaranteed
Order Now
Rheumatoid Arthritis (RA) is an autoimmune disease- meaning the body's immune system mistakenly attacks healthy tissues including the joints in the wrists, fingers, knees, ankles, and feet as well as causing damage to the lungs, arteries, blood vessels, spinal cord and heart (Falvo, 2009). Rheumatoid arthritis is a chronic disease characterized by periods of flares and remissions (NIAMS, 2009). Rheumatoid Arthritis (RA) can cause negative effects on an individual's ability to participate in work, family life, leisure, and social relationships, but with early diagnosis, disease education, and effective treatment patients can lead normal functional lives. In 2005, an estimated 1.5 million or about 0.6 percent of the U.S. adult population had RA (NIAMS, 2009) and (CDC, 2012). Based on data from 1965-1990, it was found that people with RA are more than twice as likely to die than people of the same age in the general population (CDC, 2012). Rheumatoid arthritis is thought to be caused by a combination of genetic and environmental factors but at the present time there is no known cause of RA. Although, a definite cause is unknown, there are several known risk factors some which are considered modifiable (CDC, 2012).
These include: family history, age, gender, reproductive/breastfeeding history and smoking. Doctors and specialist believe that a family history of the disease makes an individual much more likely to develop the disease. However, the majority of physicians and scientists do not believe that rheumatoid arthritis is directly inherited (CDC, 2012). Instead, a predisposition for the development of the disease is inherited which makes that individual more likely to develop the disease (CDC, 2012). The development of the condition rheumatoid arthritis most commonly occurs between the ages of 40-60, or middle age (CDC, 2012). However, it can be diagnosed at any age, as seen in patients with juvenile rheumatoid arthritis (CDC, 2012). RA can affect any gender but is more commonly seen in women. Approximately two to three times as many women as men are affected by the disease (NIAMS.2009). It is not understood why women are more likely to develop rheumatoid arthritis than men but research continues in this area and several theories are being examined and tested.
The most prominent theory about the development of RA being more common in women is associated with changes in the levels of sex hormones, including estrogen and progesterone. These hormones have critical roles in the inflammatory response, and in the overall regulation of the immune system. This is in correlation with the risk factors associated with reproductive health (Oliver & Silman, 2006). More research and testing are still needed to assess the accuracy of this theory. Research is also being done to determine whether a history of irregular menstrual cycles, earlier age at menarche, use of oral contraceptives for birth control, pregnancy complications increase the risk of RA and if breastfeeding trends toward a lower risk of developing RA (CDC, 2012) & (Oliver & Silman, 2006) . The development of rheumatoid arthritis is more likely in smokers than in non-smokers (CDC, 2012). Individuals diagnosed with rheumatoid arthritis who smoke also report having a faster developing, more severe form of the disease.
Not only is smoking correlated with an increased risk for the development of rheumatoid arthritis, but is also associated with the development of many other life threatening conditions. However, studies have shown that quitting smoking can decrease the overall risk of developing RA as well as other health conditions. Studies have shown progressive and fairly rapid loss of function among people with rheumatoid arthritis and the greatest decline in function generally occurring within the first two years of disease onset (NIAMS, 2009). Individuals diagnosed with RA suffer from severe pain, joint damage, disfigurement, and ability to function due to disability. However, early diagnosis of RA-within six months of symptom onset- can help slow or halt the disease progression and assist with treatment goals include minimizing joint damage and functional loss, alleviating pain and maximizing quality of life (NIAMS, 2009).
Early aggressive treatment plans include early introduction of disease-modifying drug therapy, education to assist individuals in the day to day management of their condition, rehabilitation, and a comprehensive approach to the provision of care and support (NIAMS, 2009): Nonsteroidal anti-inflammatory drugs (NSAIDs), Corticosteroids, Disease-modifying antirheumatic drugs (DMARDs), and Biologic agents are the most common drug interventions used for the treatment of RA (Falvo, 2009). Occupational and physical therapy assists patients with regaining strength and flexibility as well as educating them on the disease and how to prevent and minimizes joint damage (Falvo, 2009). Educating affected individuals and their family about RA including effective therapy, regular sleep, maintaining a healthy weight, the effects of alcohol and other drug use, managing risk factors for heart disease and other related illnesses like the brittle bone disease can help patients maintain their physical and mental health and is an important factor in the care plan for a patient diagnosed and living with rheumatoid arthritis (CDC, 2012).
Teaching these individual's about exercise, diet, vitamins/supplements, weight loss, smoking cessation, and acceptable amounts of rest have assisted with a decrease in the level of pain associated with RA (Falvo, 2009). Doctors and specialists have also found that incorporating stress-relieving therapies such as yoga, meditation, tai chi, guided imagery, or acupuncture in the treatment plans for patients affected by RA have provide relief from pain and discomfort (Haaz, 2009). Rheumatoid arthritis has a substantial impact on health-related quality of life because of its painful and disabling nature. Pain and loss of independence can make those affected feel frustrated, angry, and depressed, which can in turn affect other members of their family and friends (NIAMS, 2009). Individuals with RA frequently have to rely on family to assist more with routine and domestic activities such as buttoning a coat, tying shoe laces and cooking (Falvo, 2009). Depending on the amount of damage to the body from the disease, an individual affected by RA may be forced to abandon many leisure activities (NIAMS, 2009). RA can, at times, put a strain on social relationships due to the affected individual not being able to partake physically in many activities. Rheumatoid arthritis often poses a financial burden to individuals and their families.
Many individuals with RA are unable to work due to joint damage, stiffness, and pain making it impossible for them to participate in many occupations (NIAMS, 2009). Counseling and encouraging patients to leaning on friends and family when things get tough can assist with improving a patient's outlook. Encouraging family members to also participate in counseling and support groups can alleviate stress and resentment. People with adequate social support and without independent social stress are more likely to respond to assistance with coping and help with managing the disability associated with rheumatoid arthritis Community based programs for Rheumatoid Arthritis patients can help individuals learn more about and educate others about their disease as well as give them a sense of belonging. The Annual Arthritis Walk is a fundraising event for the Arthritis Foundation. Arthritis Walk is a celebration of year-round movement. It helps build awareness for the disease and raises necessary funds to drive research, education and life improvement programs for those affected with rheumatoid arthritis (Arthritis Walk. 2013).
The program also continues the Arthritis Foundation's search to find a cure to the nation's leading cause of disability (Arthritis Walk, 2013). Exercise programs geared towards those with rheumatoid arthritis are beneficial in maintaining health and reducing symptoms (Arthritis Foundation, 2012). The Arthritis Foundation's Aquatic Program is a warm-water exercise program geared towards those with RA. The program has been shown to reduce pain and improve overall health for all affected by arthritis and in particular those with RA (Kids First Swim School, n.d.) and (Arthritis Foundation, 2012). Many community centers and local swim school now offer warm water therapy which is a no-impact exercise program cosponsored by the American Arthritis Foundation. These classes allow individuals the opportunity to stay active in an accepting social atmosphere and can provide an addition supportive aspect. Most of the research being done that is related to rheumatoid arthritis focuses on finding ways to stop the disease process and ways to reduce the damage to the body caused by RA.
Advances in understanding the processes that lead to joint destruction are bringing NIAMS-supported researchers a step closer to new therapies to stop the destructive process." (NIAMS, 2009). National Institute of Arthritis and Musculoskeletal and Skin Diseases (NIAMS) study researchers found a factor they suspect plays an important role in joint destruction. An adhesion molecule on cells of the synovium called cadherin-11 (Stem Cell Therapist, n.d.). Traditionally, treatment for RA has involved suppressing the immune system, which, for many people, eases pain and inflammation and slows or stops cartilage damage. NIAMS has identified a potential way to halt the cartilage destruction that occurs with rheumatoid arthritis (RA) without suppressing the immune system, as current therapies do (NIAMS, 2011). The molecule called cadherin-11 (cad-11) found on cells of the synovium, the membrane that lines the joint becomes inflamed and enlarged in individuals with RA, and begins to destroy the cartilage (NIAMS, 2011). Research so far has been confined to animals, however, "In studies of mice prone to a disease similar to human rheumatoid arthritis, blocking cadherin-11 prevented cartilage destruction" (NIAMS, 2011).
If this therapy proves effective in humans then it could improve patient outcomes while reducing side effects of current treatments. Recent studies have highlighted the role that diet may play in the development of RA and damage it caused to the affected areas of the body. Suggestions have been made that diets high in caffeine, low in antioxidants and high in red meat may, contributes to an increased risk of developing RA (Oliver & Silman, 2006) and (Kjeldsen-Kragh, Rashid, Dybwad, Sioud, Haugen, Forre, & Ebringer, 1995). Doctors and specialist are collecting data and formulating studies to verify if these claims hold merit. These studies will review the emphasis of the importance of lifestyle factors in the development of rheumatoid arthritis and the need for future clinical research to evaluate the potential for the effects that changes in these areas have on disease development and prevention. Exercise and staying active are important aspects of treating individuals with rheumatoid arthritis. Joint stiffness, swelling and pain can be an issue when trying to adjust to an appropriate exercise regime for a RA patient.
Research and studies on the benefits of holistic treatment practices are emerging as more individuals are incorporating these practices in effective treatment plans of patients with rheumatoid arthritis. Evidence suggests that yoga, t'ai chi, qui gong, and various other dance forms may provide important additional physical and psychological health benefits for arthritis patients (Haaz, 2009). In her article, Yoga for Arthritis, Steffany Haaz, states "Yoga can play an important role in reducing stress and frustration that results from pain and disability, and increasing positive feelings and wellbeing" (2009). To date only a handful of scientific studies have been conducted on persons with OA and RA, but those studies that have been conducted have shown promising results with some improvement in joint health, physical functioning, and mental/emotional well-being. Scientists at Johns Hopkins Arthritis Center hope to be at the forefront of exploring this relationship (Haaz, 2009). Rheumatoid Arthritis research and education is having an impact today, enabling people with rheumatoid arthritis to remain active in life, family, and work far longer than was possible 20 years ago.
Early aggressive treatment and a cooperative effort, by the doctor and patient, have lead to optimal health for those affected by rheumatoid arthritis. Individuals who are diagnosed are living longer, are stronger and more functional, and are taking a more active role in their treatment plans and prognosis. Community support groups and counseling have assisted with the emotional as well as physical obstacles associated with rheumatoid arthritis. There is also hope for tomorrow, with researchers continuing to study the causes of the disease, developing new treatments, beginning to apply new technologies, and studying new drug regimes, tremendous improvements in the way rheumatoid arthritis is managed is on the horizon. Although rheumatoid arthritis can have negative effects on an individual's ability to participate in routine daily functions like work, family life, leisure, and social relationships research has shown that early diagnosis, disease education, and effective treatment can and will allow patients to lead a normal, functional, happy life.
References
Arthritis Foundation. (2012). Community Programs for Better Living- Aquatics. Retrieved onJanuary 7, 2013 from http://www.arthritis.org/resources/community-programs/aquatics Arthritis Walk. (2013). Event Information. Retrieved fromhttp://www.kintera.org/faf/help/helpEventInfo.asp?ievent=1047139 Center for Disease Control and Prevention (CDC). (November 19, 2012). Rheumatoid arthritis.Retrieved from http://www.cdc.gov/arthritis/basics/rheumatoid.htm Falvo, D. (2009). Medical and psychosocial aspects of chronic illness and disability. Sudbury,MA : Jones and Bartlett Publishers. ISBN: 9780763744618 Haaz, S. (2009). Yoga for Arthritis. The Johns Hopkins Arthritis Center. Retrieved on January 9,2013 from http://www.hopkinsarthritis.org/patient-corner/disease-management/yoga-forarthritis/#studies Kids First Swim School. (n.d.). Adult Classes. Retrieve on January 9, 2013 fromhttp://www.kidsfirstswimschools.com/adult.html
Related Topics