Review of Bob Evans Restaurant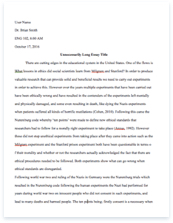 The whole doc is available only for registered users
A limited time offer! Get a custom sample essay written according to your requirements urgent 3h delivery guaranteed
Order Now
            Bob Evans Restaurants are stand-alone "sit down" restaurants with a partially visible kitchen and "prep" area. The exterior was well lit and the parking lot was large with ample "handicapped" access. The area directly in front and on one side of the facility was nicely landscaped with a variety of well-tended annual flowers and plants.
            There are three separate dining areas: one designated for smoking, one for non-smoking and a "diner-style" counter area. All interior furnishings were in excellence condition with negligible wear. All tables and booths were clean and set with menus and some condiments. The entire "production" was extremely clean and well organized. All service was very prompt and there were no tables with used dishes, they were cleared as soon as the customer finished and then totally clean with the customer left. Garbage areas were out of sight and there was no unpleasant odor.
            The staff wore clean well-fitted uniforms. They were very friendly and efficient and were extremely solicitous of the customers. They were observed doing some unexpected and un-requested things for customers, including warming a baby bottle and moving some tables around so a woman in a wheelchair would be more comfortable. All followed acceptable hygiene practices for food, and the prep staff and cooks wore white with full aprons, gloves, and hair covers. There was absolutely nothing observed in the prep area and during a "sneak" visit to the kitchen area to indicate anything improper or unhealthy. The kitchen area was extremely clean and there was separate cleaning staff in the kitchen constantly cleaning up any spills or other problems. Food storage was only partially observed and was well organized and stored at correct temperature. All food was keep frozen or refrigerated until cooked.
            There appeared to be separate staff for the cleanliness of the bathrooms, at least at the typical high-volume hours. Restrooms were meticulously clean and had the usual "sanitation checklist" warning staff to thoroughly wash hands and use disinfectant before returning to work. Restrooms had only the faint odor of an air freshener. The restaurant displayed an "A" rating as required.
            This is a chain of restaurants and the quality and care is nothing short of outstanding. This is likely the result of the very active management. There were at least three managers present "on the floor" at all times. However, they obviously did not "stress out" the wait staff—it was quite the opposite as they were constantly helping out. The camaraderie of the entire staff was evident. Wait staff and management were very efficient yet had time to "chat" with customers. Managers checked each table at least once to determine if everything was all right and to check for refills. The food was excellent, very much "home style" cooking with very ample portions and a very fair price.
            There was absolutely no indication of any sort of pests, and there were no heavy chemical odors indicating insecticides. It was a very pleasant experience and I would not hesitate to return or recommend it.
Related Topics