Research Proposal On Mobile Commerce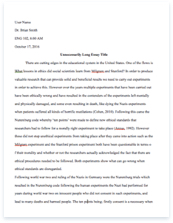 The whole doc is available only for registered users
A limited time offer! Get a custom sample essay written according to your requirements urgent 3h delivery guaranteed
Order Now
Abstract:
The objective of this research is to study the life of Mobile Commerce (M-Commerce) from its origin to date. Some of the key areas undertaken for this purpose are the understanding of the issues in implementing M-Commerce in day-to-day life; analyzing the current scenario in different economic & financial areas and industries, the different products, services and applications covered under M- Commerce, the scope of growth for M- Commerce; the future prospects of M-Commerce, the role of marketing in making M- Commerce successful and the feasibility of doing the same. The research also intends to evaluate the role of consumers in the growth of M – Commerce and last but not the least, analyse the role of Electronic Commerce as a base of Mobile Commerce.
Background:
M-Commerce essentially refers to business to consumer (B2C) transactions conducted with the aid of a mobile device. The core objective of M-Commerce is to access information and conduct transactions that result in the transfer of value in exchange for information, services or products. The underlying objectives which influenced the selection of M-Commerce as a research thesis are briefly summarised below: Business: M-Commerce is one of the fastest growing industries globally. The business factors which led me to pursue this subject are broadly categorized as under: – There has been tremendous growth in telecom markets. While revenues from voice based services are getting saturated, data enabled mobile services are being viewed as the new revenue-earning source by wireless carriers. – Wireless networks have evolved to 2.5G and 3G; thereby enabling faster data transfer and instant connectivity.
This has accelerated the M-Commerce boom. – The handsets entering markets all support WAP & GPRS technologies. This enables M-Commerce services to reach to a wider audience. – Low costs of entry and minimum barriers to entry in the field of M-Commerce are enabling even smaller players to explore this avenue for transactions. – Mobile devices are gradually becoming an extension of peoples' personalities and are no longer considered as mere accessories. As a result, M-Commerce is attracting players from varied economic sectors like technology, finance, retail, media – in the anticipation of an increase in customer acquisition and retention and generating new revenue opportunities.
Personal: I, personally, find the area of M-Commerce rather fascinating. It has intrigued me right from the time E-Commerce reached its peak when I would wonder what could be the next step in servicing businesses and consumers better. Having worked in the Mobile VAS space for almost two years, this interest was only further fuelled. This research will enable me to develop a global perspective on M-Commerce services and applications. It will also channelise my interest into a more knowledgeable area of understanding the pros & cons of M-Commerce and understanding the implementation aspects. I believe it is quintessential to not just have an understanding of how things work theoretically, but also an applied knowledge of the real world scenario. This study will benefit me by clarifying the various aspects of M-Commerce and enable me to develop an organisational, as well as, consumer perspective on the uses and benefits of M-Commerce.
Preliminary Review of the Literature
As per Paul May (2001), Mobile Commerce is a phenomenon that is enabled on the basis of technology, but the major business issue in this field is to sustain growth. He believes that for execution of an effective strategy in Mobile Commerce, a major factor that is the consumer's willingness to adapt to mobile services. Mobile banking, for example, is likely to be less accepted by consumer as banking transactions are not urgent most of the times. Also bill payment transactions if done with mobile device rather than through traditional method may not necessarily result in efficiency.
So, in consumer market, mobile banking is not a must have service. But, I would strongly disagree to this statement, as in today's world where people rarely find time for anything else other than jobs, one would happily accept the 'mobile' way of doing transactions. Though getting used to this kind of method may be time consuming and also consumers may be reluctant to adopting it, but this is the same way even internet banking faced issues when it got started. Today it is very evident that internet banking has been positively adopted by consumers. Mobile banking being wireless has an added advantage over Internet banking as it skips the dependency on wire line thereby providing 100% mobility.
As per the journal, Research On Asia, Group, Inc., July 2006, the major barrier in implication of Mobile Commerce is the security aspect. Consumers are still not comfortable on sharing their personal information like credit card details, passwords over the phone. Improvements have been made by mobile vendors in user security, but still it had not convinced majority of the users. Also, another issue relating to mobile usage is that consumers who are comfortable with computers are not very comfortable in replacing them with mobile phones due to small display, limited storage capacity and limited battery life. The mind-set of the users is one big barrier in making M-Commerce successful. For this, new services and better marketing techniques are needed to increase the user traffic on mobile.
As per Tiwari and Bose (2007), Mobile Commerce is explained as a transaction which involves transferring of ownership / rights of goods / services using mobile device using an electronic device. It is precisely the charging of an amount in currency to mobile device either by charging through the service provider account or through pre-loaded radio frequency identification chip. This definition differentiates Mobile Commerce from other mediums of commerce like Electronic business, E-Commerce and Mobile business. These services include mobile ticketing, mobile vouchers/coupons, information services, auctions, mobile banking, mobile marketing and advertising and so.
N. Dholakia, Rask, R. Dholakia (2006), state that long-term future of Mobile Commerce is difficult to foresee. In a way, Mobile Commerce and communication has already entered lives of people and has altered it in different ways, this change process is ongoing and will continue in future despite of all the challenges arising out of it for consumers, vendors and technologists. I believe that despite these challenges, Mobile usage and more specifically effective usage of mobile is leading to a rapid growth especially in the developing countries. With continuous improvement in the technology, mobile networking would open up new opportunities for Mobile Commerce. Success of Mobile Commerce depends on proper integration of device, networks and creating awareness amongst the users.
Lamont Douglas (2001), states that though the 4Ps of marketing are important in selling any product or service, in case of Mobile Commerce, the most important P is price. The new marketing concept applicable to Mobile marketing is that marketers must teach and train customers to use mobile phones for transactions like buying, selling, bill payment, downloads. I believe this is true as most of the population though aware about the services and applications are still struggling to know how to go about it. From my personal experience, after working for a Mobile VAS company, I have observed that there were 50% errors in the downloading process as the customer was not fully aware of the steps that need to be followed for downloads, which resulted in charging the customer without content delivery. This discourages a customer from downloading again. Also, unlike general marketing, from segmentation, targeting and positioning; targeting specific groups is more advisable in order to deliver value to existing and potential customers.
Dr. Madan Lal Bhasin (2005), states that Electronic Commerce combined with Mobile Commerce will be a major way of performing business at global level in the near future. It can be seen that the base of Mobile commerce is formed through Electronic Commerce. Internet today, allows retailers, buyers, suppliers to transact in any market worldwide in a much better and faster way allowing minimising the cost. Also consumers have access anywhere anytime and have a wide range of products to make choice from. If we see Mobile Commerce provides with similar kind of service but in an even better way. It cuts down the dependency on wire line, the wireless technology in a way have an edge over the wire line, which means that consumers have 100% mobility thus saving their time, efforts and leading to hassle free transaction.
Conceptual Framework:
After reading the views of different authors and editors in the literature review, the different ideas covered form a conceptual framework for my research. This framework shows how Electronic Commerce form a base for Mobile Commerce, the role of Consumers in making M-Commerce grow, different products and services that fall under M-Commerce, the marketing of M-Commerce, Issues faced in implementing M-Commerce, the security concerns and how successful future can M-Commerce form. The framework is explained with the help of a chart below:
Research Questions & Objectives:
From the preliminary literature review of M-Commerce, its origin, its current scenario, services and applications available, the customer role in M-Commerce, role of technology, I believe that M-Commerce is the fastest growing industry but it also has drawbacks in implementation. The industry has huge potential for SME's and can help organisations from any industry in expansion of their market, improvement of their services and reducing their costs. At the same time, the Consumer adaptability should also be considered.
Research Questions:
What are the products, services and applications available in M-Commerce? What are the benefits and drawbacks of M-Commerce?
What is the role of M-Commerce in changing the way we do business in future? What is the role of Consumer in the growth of M-Commerce? What are the security aspects of M-Commerce?
Research Objectives:
To propose M Commerce as the new means of doing business in line with changing technology. To identify current marketing strategy of M Commerce.
To critically evaluate the potency of M Commerce to overtake other forms of Electronic commerce. Recommend applications and services which can make major impact through M Commerce.
Research Plan:
After the success of E-Commerce, Mobile Commerce is an emerging industry and is growing with a relatively faster pace. Increasing awareness amongst the consumer and the curiosity of the providers to come up with innovations in M-Commerce makes it more interesting in collecting data from different sources, i.e., from consumers to suppliers. For this reason, I have chosen to collect data from primary sources like Interviews and questionnaire to secondary sources like textbooks, journals and articles. To begin, I would start with reading about M-Commerce, its origin, its current scenario, view of market leaders in the industry about its scope and future prospects. By doing this I will be in a strong position to prepare for my interviews and questionnaires. Then, on the basis of the knowledge I have gained, the data collected through various sources and its analysis, I would do my dissertation.
Data Collection Method: Primary & Secondary
Primary Data:
Interviews: Interviewing CEOs and Project Managers working in the Mobile industry would be a good way of getting first hand information regarding the products, services and applications and also the benefits and the limitations faced in marketing these products in a real-world scenario. These interviews will be conducted either through telephone or through internet chats in case of people from countries other than the United Kingdom.
Questionnaires: Questionnaires will be used to know consumers' exposure to M-Commerce, their view about M-Commerce as a medium to sell and buy products, their experience as users and so. The questions will be simple and the survey will be carried out primarily on targeted M-Commerce consumers to ensure the relevance of the data. The questionnaire will be close-ended as well as open-ended. Close-ended questionnaires will help me get concise feedback and open-ended questionnaires will enable to gain insights into consumer expectations from M-Commerce and how it they can be achieved.
Secondary Data:
The Secondary data that I will be using in my Dissertation will be sourced from textbooks on Mobile Commerce written by authors globally, in order to gain a global perspective on M-Commerce. In addition, there are journals, which provide updates on the Mobile industry, which can be of immense help to me. Internet and online articles also form a part of my data collection method, which will give me an overview of research and analysis done by others. Besides, the internet is one of the guaranteed medium for acquiring recent data. This secondary data will be a relevant source of answers to my research questions and objectives. At the same time, it will necessitate a check on its accuracy and reliability.
Analysis of Data:
As mentioned by Jewell, S (2008), I have to ensure that the data collected and used in my research is valid and reliable. Transparency and accuracy is essential so that my questions are answered without bias and the objectives are met. For that I need to ensure that the data is properly analysed based on the collection method. Questionnaires can sometimes provide with misleading data which can affect my research, so that analysis has to be done very carefully. Data from secondary sources like textbooks on m-Commerce, M-Commerce journals, online news and articles (cited data) can be more reliable. Also interview can help me gain real picture of the M-Commerce market and this data would prove qualitative. The limitation to the data collection process would be in getting an appointment for interview with the concerned people in the Mobile sector, as the CEOs and Project Managers are mostly unavailable due to busy schedule.
Ethical Consideration:
I, Poonam Manhas, confirm that the research undertaken by me is fair and untarnished by any plagiarist activity. It follows all the guidelines mentioned in the Coventry University BES Student Handbook under Ethical Guidelines. All data collected and analysed during this research is referenced and cited as per Harvard referencing style and no unethical practices have been employed. My research guide will be cognisant to all that I do as part of this research and all research and data collected by me will be stored confidentially as per the data protection act. Finally I will acknowledge all efforts put in by everyone to help me complete my dissertation and mention about the same in my essay.
References:
|Coventry University, B. (2008). Ethics Hand Book |
|Douglas, Lamont (2001). Conquering the Wireless World – The Age of M-Commerce, Capstone. | |Dr. Madan Lal Bhasin (December 2005). [Online] Available from: www.icai.org/icairoot/publications/complimentary/cajournal_dec05/824-840.pdf | |Laura Abbott (MobileInfo's Technology Editor. [Online] Available from: http://www.mobileinfo.com/Mcommerce/index.htm | |May, Paul (2001). Mobile Commerce: Opportunities, Applications, and Technologies of Wireless Business, Cambridge University Press. | |M-Commerce (Mobile Commerce) [Online] Available from: http://www.fiercewireless.com/topics/mcommerce.asp | |N. Dholakia, Rask, R. Dholakia (2006). M-Commerce: Global Experiences and Perspectives, Idea Group Publishing. | |Research on Asia, Group, Inc., July
2006. [Online] Available from: http://www.researchandmarkets.com/reportinfo.asp?report_id=342865 | |Steve Jewell (2008). "How to Write a Research Proposal" M70CBS. | |Tiwari, R. and Buse, S. (2007). The Mobile Commerce Prospects: A Strategic Analysis of Opportunities in the Banking Sector, Hamburg: Hamburg | |University Press. |
Related Topics