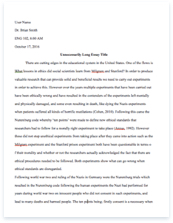 The whole doc is available only for registered users
A limited time offer! Get a custom sample essay written according to your requirements urgent 3h delivery guaranteed
Order Now
I will be discussing about Repair station (Part 145) Management in this research paper. Part 145 under Singapore Airworthiness Requirements(SAR) means Approved Maintenance Organization. This approval shall be dependant upon the organization demonstrating compliance with the requirements of the SAR-145 and all other applicable requirements published by the authority. Part 145 involves maintenance or continued airworthiness of an aircraft which includes inspection, repair, modifications, overhaul and defect rectification and
replacement. I will be sharing my experience as a staff of ST Aerospace Engineering, leading 3rd Party Maintenance, Repair and Overhaul (MRO) in the world. Managing a MRO is a very tedious and difficult process. Only an experienced and insightful person with the right mindset could strive for better successes of the company. This job is fulfilled by the Accountable Manager who is also my General manager, Mr Mario Yeo. Other notable persons that are involved are Deputy General Manager, Quality Director Mr Goh.
Human Resources and Marketing departments also play pivotal roles in ensuring our company remains productive and successful. As for operations side, Our company is divided into Airframe & Engine, Avionics, Structures and Aircraft Interior Maintenance. This 4 trades have to liaise with one another to ensure continued airworthiness for our aircrafts. I will be sharing more on the safety regulations and laws in which we need to adhere to keep up with the Authority which is called Civil Aviation Authority of Singapore (CAAS).
St Aerospace Engineering
ST Aerospace Engineering was started in 1975 as a maintenance depot to support the Republic of Singapore Air Force. Over the years, it has diversified into various MRO capabilities for commercial and military aircraft through strategic partnerships, acqusitions and investments. So far, more than 8,000 certified engineers and administrative specialists around the world have been employed and had global customer base that includes military forces, major airlines and freighter companies.
ST Aerospace has been voted as the world's largest, independent, thrird party MRO in the world as per article from Aviation Week in 2012. Major milestones include opening of A320 and B737 base maintenance in 2003, started B757 Passenger to Freighter aircraft for FedEx in 2007 and setting the recent VIP Interiors Centre in 2016. Basically, We are divided into 2 main business segments: Aircraft maintenance and modification (AMM) and Component & Engine Total Support (CETS).
St Aerospace provides total aviation support services for commercial and military aircraft including. As for AMM, ST Aerospace perform light and heavy maintenance, upgrades, structural repairs, ageing modification work and conversions for a broad range of commercial and military aircraft. For CETS, Though a global repair and logistics support network, the company provides aircraft maintenance repair and overhaul services for a wide range of aircraft components and engines.
They offer services for avionics, mechanical components including (heli-dynamics, hydraulics, pneumatics, propellers) and engines support. ST Aerospace also provides a wide range of aircraft component maintenance repair and overhaul services, including Maintenance-by-the hour (MBH), and material supply program (MSP), warehouse and material management, Aircraft-on-ground(AOG) spares and service support, aircraft parts trading, aircraft lease and OEM representation.
Potential applicants should know the Authority that there is a need to hold the SAR-145 maintenance organization approval by producing evidence that a SAR-145 approved maintenance organization or AOC Holder would like to use the potential applicant's facilities to support an aircraft registered in Singapore. "In a Form and manner" means that form CAAS(AW) 21 should be obtained from the CAAS Airworthiness & Flight Operations Division and completed by the accountable Manager. One copy of the maintenance organization exposition is required to be submitted to the Authority. Facility Requirements(General)
For base maintenance of aircraft, this means that aircraft hangars should be both available and large enough to accommodate aircraft on planned base maintenance. In addition, sufficiency of hangar space to carry out planned base maintenance will need to demonstrate by the preparation of a projected aircraft hangar visit plan relative to the maintenance program. For aircraft component maintenance, this means that aircraft component workshops should be large enough to accommodate the components on planned maintenance. The structures of aircraft hangars and aircraft component workshops should be to a standard that prevents the
ingress of rain, hail, snow, wind and dust etc Facility Requirements(Office Accomodation) Office accommodation in this case means, office accommodation such that the incumbents, whether they be management, planning, technical records, quality or certifying staff, can carry out their designated tasks in a manner that contributes to a good aircraft maintenance standards. Facility Requirements (storage area) Storage racks should be strong enough to hold aircraft components and provide sufficient support for large aircraft components such that the component is not distorted during storage.
A secure quarantine store or facility should be provided to isolate those aircraft components, tools or material where the status of serviceability has not been or cannot be determined. Manager's Role and Responsibilities There are few main personnel to take note of. They are: Accountable Manager who is responsible for ensuring that all necessary resources are available to accomplish maintenance in accordance with SAR-145. 65(b) to support the organization's SAR-145 approval. Base Maintenance Manager is responsible for ensuring that all maintenance required to be carried out in the hangar, plus any defect rectification carried out during base maintenance, is carried out to the design and quality standards specified in SAR- 145. 65(b).
The base maintenance manager is also responsible for any corrective action resulting from the quality compliance monitoring of SAR-145. 65(b). Quality Manager should monitor the quality system which requires remedial action as necessary by the accountable manager, base maintenance manager as appropriate. The quality manager should at least have a diploma or degree; should have passed CAAS Air legislation exam L11 or L12. He should have 2 year's experience in quality assurance in related aviation environment.
Staff Qualifications and Responsibilities
To assist in the assessment of competence, job descriptions are recommended for each job role in the organization. Basically, the assessment should establish that: Planners are able to interpret maintenance requirements into maintenance tasks, and have an appreciation that they have no authority to deviate from the maintenance data. Mechanics are able to carry out maintenance tasks to any standard specified in the maintenance data and will notify supervisors of mistakes requiring rectification to re- establish required maintenance standards.
Personnel Requirements ( SAR-66 Category A certifying staff) Appropriate task training to be carried out by the Category A certifying staff for the purpose of issuing a SAR-145. 50 aircraft release of service as part of minor scheduled line maintenance or as part of a base maintenance check. A category A certifying staff is not permitted to certify work on systems which require duplicate inspection, as defined in Singapore Airworthiness Requirements. Staff must go for continuous training in each 2 year period to meet the intent of SAR-145.
Personnel Requirements (SAR-66 Category B certifying staff) Cat B will need to be qualified as Category A in order to carry out simple mechanical tasks and be able to make certifications as Cat B1 as line maintenance certifying engineer (mechanical) B2 as line maintenance certifying engineer (avionics). Personnel Requirements ( SAR-66 Category C certifying staff) Cat C holders authorisation permits the certification of scheduled base maintenance by the issue of a single certificate of release to service for the complete aircraft after the completion of all aircraft maintenance.
Conclusion
Management is a enormous task and it requires careful planning. It needs a good effective leader to run the repair station. The accountable manager is responsible for the resources being taken care of in terms of maintenance. Quality Manager is also a pivotal role in ensuring quality being reflected in the maintenance work and is responsible for any quality lapse in Aviation law or in aircraft related work. Base maintenance manager is responsible in ensuring all base maintenance work is being carried out as proper. This persons
are called as senior persons. There are various trades in our company. They are avionics, airframe and engine, structures and interior maintenance. Staff in these trades are classified into three categories: Category A, B, C. The are various requirements needed for the respective levels as discussed in the earlier portions. Many factors are considered during repair station selection such as noise emissions and hangar space limits for the aircraft. Currently we can park up to 11 narrow body aircrafts such as B737 and A320s.
I also shared what are the work that we can also carry out on the specific models. We have been also been issued certifications from various countries such as Australia (CASA), United States(FAA), Europe(EASA) and many other nations too. We are also getting newer deals to stay alive in the current competitive market in our region. We have been granted to carry out new modifications such as 15 pallet configuration of passenger-to-freighter 2 years ago. We are implementing this deal for Shun Feng Airlines.
References:
ST Engineering(2017) Retrieved (n.d) from, https://www.stengg.com/en/aerospace/companies-affiliates/aircraft-maintenance-modification/st-aerospace-engineering/Singapore. Law Revision Commission (2014). "The Statutes Of The Republic Of Singapore Air Navigation Act (Chapter 6)" Government Printers.
Retrieved from https://www.caas.gov.sg/docs/default-source/pdf/air-navigation-act.pdfGeneral Civil Aviation Authority. ( 2011). " Airworthiness Regulations Chapter 3 CAR 145 Approved Maintenance Organizations Including AMC/GM CAR 145" Retrieved from https://gcaa.gov.ae/en/epublication/admin/Publication%20History/Civil%20Aviation%20Regulations%20(CARs)/CAR%20PART%20V%20-%20AIRWORTHINESS%20REGULATIONS/CHAPTER%203%20REVISION%2001%20PUBLISHED%20IN%20SEP%202011.pdfSingapore. Law Revision Commission (2014). " The Statutes Of The Republic Of Singapore Civil Aviation Authority Of Singapore Act ( Chapter 41 )" Government Printers. Retrieved from https://www.caas.gov.sg/docs/default-source/pdf/caas-act07fbebbb3903666590f0ff000087c682.pdf
Wikipedia. (2018). "ST Aerospace". Retrieved from https://en.wikipedia.org/wiki/ST_Aerospace
Related Topics