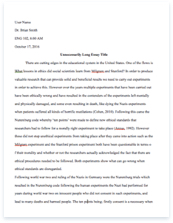 The whole doc is available only for registered users
A limited time offer! Get a custom sample essay written according to your requirements urgent 3h delivery guaranteed
Order Now
1. What are the complexities involved in factoring out the effect of customs and duties in designing the supply network of Logan (i.e., where to build the CKD parts and CBU, and what markets to serve from what sites)? Should Renault build all CKDs in Romania, or should they source CKDs locally? Renault had to take many factors into consideration when designing the supply network of Logan. They could export the car as a completely built-up vehicle (CBU), which would allow all production and assembly to be centralized but would be faced with excessive import duties. An alternative was to export the Logan as completely knocked down units (CKDs), the definition of which varied by country. They could also purchase from local suppliers instead of using CKDs from Romania. If Renault was selling a high volume in a particular country, it may make the most sense to use local suppliers since their competitiveness was found to increase with volume. Renault would need to consider logistics involved in shipping CKDs from Romania. For example, even if a part could be imported with no tariffs, the logistics of getting the part there may cost more than using a domestic vendor or another site.
2. In general, what are the quantifiable and non-quantifiable factors that one should consider in designing a supply network? The factors that should be considered in designing a supply network include levels of local assembly contents, documentation requirements, economic factors, regimes, tariffs, and trade agreements. They should also consider currency exchange rates, inflation of local currency, and other economic factors in each local market.
3. For Logan, what new opportunities were created by Romania entering the European Union in 2007? Renault saw Romania as the perfect mother site to supply parts for the Logan both domestically and for other plants in "Russia, Morocco, Colombia, and Iran". When Romania entered the European Union in 2007 they became able to import parts from many different countries due to free trade agreements. Another new opportunity created is that Romanian parts were now considered "European" and could therefore be counted as "local contents" when imported into member countries. This was specifically useful on imports from Morocco to Europe.
4. One of the benefits of Renault's alliance with Nissan was supposedly the potential created by Renault using more of Nissan's parts in their products. What are the factors that you would consider in determining whether a Nissan part should be designed into the Logan? I would consider if it was cost effective to use Nissan parts while not sacrificing anything from the design of the car. If Renault needed a specific part, it would be a waste of resources to develop a new one if Nissan had an identical part that would work the same way that they could use. They would have to be careful not to start rebadging Nissan's with a Renault badge though since consumers will see through this. That is one of the problems that lead to GM's financial issues a couple years ago, GM would try to sell the same exact car under 5 different brands which became known as "badge engineering". The Logan used some parts from the same platform used for the Nissan Micra and Renault Modus.
5. The emergence of the South African market offers an opportunity for Renault to build CBUs in South Africa. Renault was considering South Africa as an export hub but the country had not been successful in establishing free trade agreements for vehicles. South Africa also had the Motor Industry Development Programme (MIDP), to "increase the competitiveness of the automotive industry in the South African Customs Union (SACU), by gradually decreasing the import duty rates on CBUs and CKD parts". They also had a "Duty Free Allowance (DFA)", which allowed companies to import "27 percent of the wholesale value of the vehicle" duty-free. South Africa encouraged companies to make investments in plans and equipment through the Productive Asset Allowance (PAA), which allowed them to receive duty free credit certificates for up to 20 % of the value of their investment.
Related Topics