How does the relationship between Stephen and Keith's mother change through chapters 7, 8 and 9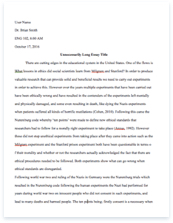 The whole doc is available only for registered users
A limited time offer! Get a custom sample essay written according to your requirements urgent 3h delivery guaranteed
Order Now
Within these three chapters, the reader witnesses how Stephen rapidly begins to discover the emerging feelings that accompany adolescence. Starting off with what was just awe for Keith's mother becomes a strange mix of confused and unrecognisable emotions bubbling to Stephens' surface. At the beginning of chapter seven the older Stephen starts to question 'did he actually understand? ' talking and communication 'impressions… fears' of the future, of the unknown.
His feelings towards Keith's mother are feelings of guilt of having 'betrayed' her trust and 'let her down'. As Keith's mother has shoved this burden of secrecy upon Stephen, in a way, she has pushed him into the adult world of morals and deception, causing Stephen to begin to grow. The story has progressed, as has Stephens's relationship with Keith, he knows that 'Everything's back to normal' but that 'normal has changed, and changed forever. ' To what however the reader is left in suspense 'the story has changed tack' and the reader has no clue what to expect.
Still however the one thing Stephen is sure of is how he 'betrayed' Keith's mothers trust and it is in fact 'not over'. As the chapter continues, Stephen turns to the one person he can trust, Keith's mother. He doesn't even know what his 'plan' is to 'save Keith from a 'catastrophe' and he runs straight to Keith's mother subconsciously. This is when Stephen first realisations of 'soft bosoms' and 'Lamorna' come to the exterior, foreshadowing the feelings and growth to come.
As the plot moves swiftly into chapter 8, Stephen voices the readers' thoughts, 'what's going to happen now? ' Stephens days consist of sitting alone 'gazing helplessly at the outside of Keith's house' looking for his Keith's mother of which there is 'no sign'. In this chapter two things happen simultaneously, Barbara Berrill becomes an object of subtle adolescent lust, Stephen's 'lap is full of the weight and softness of her' and Keith's mother draws Stephen in to help her out, his mixture of emotions is clearly shown when his 'heart jumps first with excitement and then… ith anxiety', at seeing who's 'two brown eyes' are watching him through his hide-out.
He explains to the reader how he is relieved that 'Keith's mother is not a spy after all' but knows and at the same time doesn't know that her aiding the 'German tramp' is 'something to do with that bosom she's taken him to'. Stephen has definite knowledge of adolescent feelings, he feels the 'disturbing softness' of Keith's mother's bosom when colliding with her in the tunnel and says 'it mingles with the softness of Barbra Berrill's dress'.
Stephen has connected the two women, through his conscious feelings of lust and desire towards them, even if he doesn't know that that is what his feelings are. In chapter nine, Frayn shows Stephen crossing the boundaries of childhood even further; the game enters 'a new phase altogether'. This is when Stephen uncovers what his feelings actually are, why Keith's mother had 'changed in someway… as much as Stephen himself, and everything else around him' he acknowledges his growth and tries to determine what this acknowledgment is- 'What was the change? . This is where Frayn strums in definite feelings of sexual desire towards Keith's mother, 'even more perfect than before. Her lips were redder, her cheeks smoother, her eyes more lustrous', all of these qualities are elements of desire. However as the chapter continues, Frayn presents Mrs Hayward as a pitiable character, and Stephen and the reader both begin to feel sorry for her.
The older Stephen (or Stefan) reflects saying that she 'sat cross legged on the dust in front of Stephen like a beggar. This contrasts extremely to her usual 'air of regal haughtiness and shows how desperate she has become, made to ask a child for help. Stephen's respectful of her, looking away when she's going to cry, and still notices the 'softness of her voice, her closeness as she leans towards' him, he is very much aware of her presence, this suggests that he is uncomfortable with his new adolescent feelings. Throughout these chapters Stephen's relationship with Keith's mother changes a lot, certain elements of the novel create this change.
Such as, the sudden change in Stephen's mental age as he is forced to cope with the worries of an adult, the end of a childhood friendship and into a teenage crush. As Stephen is made into Mrs Hayward's 'accomplice' in the helping of the 'German tramp', he begins to feel a lot more than mutual respect for Keith's mother and starts to identify with 'Lamorna'. With lust. In conclusion, it is clear that the relationship Stephen holds with Keith's mother, affects him greatly. He changes in many ways, including maturing dramatically.
Related Topics