Reflection on Personal and Professional Development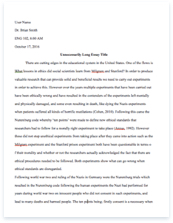 The whole doc is available only for registered users
A limited time offer! Get a custom sample essay written according to your requirements urgent 3h delivery guaranteed
Order Now
In this text, I will retrospect to the period doing the assignment and reflect how I developed professionally and personally. The first chapter gives a review of the group assignment and presentation. We took DHL call centre as the development subject, and analyzed the importance of establishing a new call centre based on the theories about the reasons of building call centre. Based on existing literature about call centres, we summered up the advantages of call centres and examine the current status of DHL, thus our analysis gives a theoretical and practical ground of building DHL new call centre (Bruce et al, 2010). Latter analyzed the factors influencing the success of call centres so that we can adapt right strategy and avoid big failure (Chiara et al, 2006).
The main concern is to promote service quality in all dimensions and by scientific means. In the second chapter, I draw a line between what I noticed and perceived from visiting and interviewing activities and what I've learned in the module before. Besides, I will explain my understanding of PALS in the aspects of learning skills, practice, introspection, interaction, sharing and equal. A new participant like me who has never taken part in peer action learning sets learned a lot from after I immersed myself in it (Bevan & Kipka, 2012). Finally, the last part indicates the skills I've developed and how I will benefit from them in the future.
2. Personal development from PALS
Profession development plan plays a valuable role in my learning and future growth in managerial career (Eric, 2006). The half year experience on carting out my personal and professional development plan brings many positive effects on my life.
2.1 The futures of PALS and what I've learned
PASL aims to cultivate would-be- managers of excellent companies. This calls for not only a good postgraduate degree, but also managerial and inter-cultural skills.
While action learning, namely learning by doing, is nothing novel, peer action learning sets is a new development in academic field. In learning this module, PALS mainly includes poster competition, lecture, workshops, and group/coaching sessions. In the introduction lecture, the origins and essence of PALS was introduced.
PALS stresses on academic skills, managerial skills and inter-personal and inter-cultural skills. The first one is a basic skill that one must have, and it's the main purpose of on-campus learning. PALS cultivates our academic skills by setting up a problem emulating the real business world, in solving which we can develop personal learning, data searching, information processing and selection , analyzing skills. Then by writing and presentation, our academic skills are tested. Managerial skills range from time management, project management to decision-making, and it's really energy-consuming as well as intellectual-rewarding to finish such heavy workload both effectively and efficiently (Frederick & Prathibha, 2009). In addition, the group work and visiting activities enable us, especially an international student like me, to develop inter-personal and inter-cultural skills. What benefit us more is the guide and advice from our coach, and the scientific method of performance evaluation.
At first, I thought that PALS is just a mixture of group work and field work, and it is just like symposiums discussing the debating what we've learned. However, it turns out that PALS is more effective in improving teamwork. It is not a single activity, but covers the whole process of learning, and ensures that every participant can really absorb knowledge from literature reading, and interact with each other. After I have a n over-all understanding of some ideas and concepts like convener, CPD measure, it will take me more time to apply them in our daily life. So we can tell that PALS is not a common conversation, but an innovative way of studying.
The main feature of PALS is combining theory with practice. Learning by doing is one of the primary forces of evolution. Even the most primitive creatures like dinosaurs learn their living skills such as haunting and fighting from their own experience, let alone advanced creatures like human-beings (Mike, 2011). After loads of practices, we can carry on with good methods and refrain from bad methods. And that's why PALS attach great importance on practice. Successful training must be generalized to the job condition and maintained for a period of time (James Coloma, 2010). The factors influencing the transfer of training include training design factors like whether it is didactic-oriented or experiential-oriented in the program, as well as work environment factors like supervisory and peer support, and constraints and chances of perform learned skills in the job context (Harvey, 2010). PALS did well in increase the rate of transfer of training, encouraging all members to put up with questions and present their studying. Students are greatly inspired in the process.
To improve personal development, PALS focus on introspection. In the pursuit of right solution and better understanding, introspection plays an important role because in many cases the process to get the answer is more valuable than the answer. The evaluation system of PALS is a best embodiment of this idea, where every effort and every performance is tracked down to give a all-dimension view of a person's development. In visiting firms, we perceives the reality and gained first- hand information, while in dispersive personal practice we searched materials and analyzed problems both by ourselves and by ream. After weeks of participating, we have had improvement in teamwork, and problem—solving.
PALS advocates interaction and sharing. Last but not the least, PALS embodies a sense of equal. Instead of selecting a responsible person or a tutor, our work is done collectively and we share responsibility. The sense of mutual support, mutual benefit has been embedded in the mind of participant, and this is not only smoothed the process of settling problems together but also inspired team spirit.
There are mainly four beneficial outcomes. First is the learning of a lot of business relevant knowledge; it helps me build more confidence and credibility as professional. Second is that profession development plan helps me to build up competitive, thus have more opportunities to show my abilities and skill in the job market. Thirdly, good foreign language skill and communication skills provide many conveniences for me in learning and in life (Alexandre, 2009). Also, it made me accept and accepted by a new culture easier. Last but not least, by reflecting on past learning and identifying the gaps between my knowledge and skills with market demand, profession development increases my productivity and efficiency.
2.2 Benefit from visiting speakers programme and organizational visits In general, people assume that the whole business of call centre staffs is answering phones and dialing, and it seems to be an easy task. Most people don't have access to get to know more about how call centers operate, but we are lucky to know it better.
In a macroscopic view, the business of call centre is divided into two parts: incoming calls and outgoning calls. The incoming calls department mainly deals with enquiries of customers. For example, Customers who sent a parcel can check whether it arrives. DHL applies a high standard in managing call centres, using specifically designed IT system, and sound-proof offices (Liebenberg & Danica, 2010). The human resource department takes charge of recruitment and training of staffs. Apart from on-the-work training, staffs will also have to take exams. In work hours, phones are ringing here and there, and we can feel an atmosphere of intensive and busy.
In the outcoming department, however, the working atmosphere is rather different. Outcoming calls mainly aims to telephone marketing, so the ultimate goal is to increase sales revenue. The operators are busy dialing and inputting data at the same time (Burgessa & Steenkamp, 2006).
Surprisingly to most people, the customer service staffs are experiencing high level of pressure and exhaust because they have to keep talking all day long without seeing the customers (Dan, 2010). Management has done some measurement to solve this problem by providing with entertainment facilities, and it works.
3. Professional development from PALS
It is well documented the nature and severity of the pervasive unemployment worldwide, both in developing and developed countries. The general knowledge is that there are two types of unemployment, namely structural unemployment and friction unemployment (Pittaway et al, 2009). The former one refers to the kind of situation that the graduate students do not match the type of those demanded by the company; the latter one refers to the unemployment that results in the time spent in finding a suitable job, which is often the consequence of indusial transform. Analysts agree on the idea that the sturactural unemployment is more dangerous in the sense that the unemployed is thought to possess lower or unsuitable skills that are required in the marketplace and it occurs even among young and better educated people. Due to the technology progress and the pressure of global competition, there will be increasing demand for skilled workers, thus the unemployment problem is not likely to be solved in easily. In a research, it is demonstrated that leadership, commercial awareness, communication skills, and foreign language are the most needed but shorted four skills among the graduate (Donald & Winiecki, 2009).
To gain the skills mentioned above, there are mainly two ways of training: • On-the-job-training: as the University of Sunderland stresses in the personal future development, this is takes an important portion of my study here. PALS is the product of this awareness, which integrate many training methods in it. Take foreign language skill as an example, although I am an overseas student, I get many chances to practice my English, and when I lose the confidence or motives, I will regain them from the coach and my group members.
• Off-the job-training: this type of training covers a wild range of subjects, which are outside the work premises. Orientation activity, reading, case study, films and radios and other multiple types of activities are included. For developing commercial awareness as an example, one of our tasks was reading business magazines and learning online.
3.1 Commercial awareness
Commercial awareness refers to an interest in business and an understanding of the commercial environment. A person with commercial awareness is always insightful in finding business opportunities and potential dangers, flexible in formulating strategies, and prompt in carrying out measures.
Companies regard commercial awareness as an important criterion when selecting ideal employees, but it is showed that according to a survey, around 35% of employers were satisfied with the business and customer awareness of graduates. Developing commercial awareness could be beneficial both for the individual and the organization. In an one out of hundred selection, obviously only the one with professional knowledge on how the business or the company works will stands out.
The main purpose of developing commercial awareness is to deepen the personal understanding of the customers, competitors and suppliers of the company, and develop the ability to provide chargeable service
During my participation in PALS, I developed my commercial awareness in various ways.
3.2 Communication skills
One direct improvement for me in taking part in PALS is the skills of communication, and moreover, eloquence. As an international students, I always hold back when I need to communicate with others, because a lack of confidence and a lack of communication techniques. But in the PALS section, I was greatly encouraged both by coach and by peers.
3.3 Leadership
There are many sayings about leadership, for example, "Leaders are people who do the right thing; managers are people who do things right", and "Leadership is the art of getting someone else to do something you want done because he wants to do it" (Silbergh & Lennon, 2006).
The word "leadership" can remind me of a variety of images; it's an army in the officer, charging forward to meet the enemy; it's an explorer, cutting a path through the jungle for the rest of his party to follow; it's an executive, developing his company's strategy to remain ahead of the competition.
Leader is the one who sets direction, mobilizes moral, and find something new. In this case, leadership is about mapping out the destination to 'win' and the path to arrive the goal as a team or an organization.
Yet, to take a smooth and efficient path, leaders must also use management skills to guide their team to the right destination.
3.4 Foreign language
Foreign language students may be in a disadvantage stage because they are not always able to compare themselves to native speakers (Richard et al, 2008). Moreover, the reliability of these students' judgments may be hampered because language learning is a complex process in which subjective factors such as affectivity and personality traits play a very important role.
One reason that language skill is important is that the world is becoming more and more connected, so there is more need to communicate and more emergence of common interest.
The necessity of developing foreign language skill is that it helps to gain a deeper understanding of foreign cultures. In the orientation activity, I was in an immersing environment surrounded by English speakers and English culture phenomenon, thus forced myself to approach this nation closer. It also makes me to perform better in group work for I can express my ideas freely and reduces the chances of misunderstandings.
Developing foreign language skills can exert positive effects on my life and study in a new environment. Having a good foreign language skill, it can easily communicate with foreign people, make friends with foreign people, ultimately, enrich people's horizons. When doing literature work, my language skills makes me have a more accurate interpretation of a literary work written in English. So I abandoned the habit of reading translated edition of literary works and shifted both my language and my thinking pattern "English".
Due to need of expanding market, a majority of employers have preference of recruiting employees with multilingual skills over those who don't. So the PALS provides us with many opportunities to practice language skills, which will in long-term increase our competitiveness.
Moreover, to view the matter in a different way, I also have language advantage to some extend. As more and more multination enterprises are now expanding or shifting there factories and market focus to emerging economy like China, I will have more opportunity to explore the business world. It is believed that foreign language can be an indispensible assistance for an organization to open a foreign market.
4. Help in the future
Transfer of training, as it mentioned before, does not just means "know", but also means "competency". When facing with real problems, our "competency" will work automatically to come up with a solution. For insightful people, they will have a overall view of the condition and make right judgment; for people with high-authority, they manage their limited time and have a cutting-edge in the crowd; for people with good analytic skills, they gather information and come up with prudent decisions. That's how skills work in one's life, so our aims in learning is to internalize these skills that may help.
It's more heart-stirring to know that these skills can have crucial effect on my future work. It's mentioned before that PALS helped to transfer training into competence, which will directly influence my work performance. It is known that when companies recruiting employees, they value the learning ability and problem-solving ability than anything else like diploma (Silbergh & Lennon, 2006).
Communication skill is extremely crucial for me if I would like to pursue a career in this industry. The customer service industry is itself a industry that connects people and bridges the gaps among people, where only congenial and effective communication is required (Wilson, 2010). Even if the managers cannot avoid the training of communication skills, because only in this case can they have better idea how to improve the service quality of customer service staff.
Conclusion
By participating in the PALS programme, I have developed academically and personally. In this module, our main topic concerns theories and practice of call centre. With the wild spread of communication devices and the development of economy, call centres are emerging here and there, acting as a low-cost method to maintain close relationships with customers. Call centre industry is a relatively infant industry, which integrates IT, communications, network and so on. High quality service will help to increase the customer loyalty, thus built competitiveness.
Knowing the explosive power of call centre industry, it's promising to pursue both researches and careers in this industry. The PALS programme provides us will well-organized sets of activities including lectures, workshop, group work and visiting. We were assigned to develop a plan for a new call centre in group work. As our team chose DHL for development objectives, we have done many literature reading work and discussions.
In personal, I have improved my cognition level and capability of solving problems by rethinking and learning from other peers. Besides, I have gained the competency of self-development and learning continuously. In a word, over the period covered by this assignment, I have obtained several skills which may help in my future career, such as self-observed, rethinking, asking and solving problems, formal expression and communication, leadership and other knowledge of products, human resource and project. I believe that these skills and knowledge would influence a lot in my future career. Certainly, I still need enrich myself and improve my capability continuously in the future work and life to cope with the fierce competition.
It turns out that action learning has been a useful tool to face the intense changeable market. It means a lot to the development of the organization and individuals. PALS, which is an innovative method of learning based on the idea of learning in actions, is beneficial in academic and pragmatic field.
Reference
Alexandre, D. (2009) 'Marketing, management and performance: multilingualism as commodity in a tourism call centre'. Global Connections: Language Policies and International Call Centers.8(1), pp. 27-50
Bevan, D. & Kipka, C. (2012) 'Experiential learning and management
education', Journal of Management Development, 31(3), pp.193-197
Bruce, G., Lewis, R. D., H. , William, J. C. (2010) 'Modeling service levels in a call centre with an agent-based model', World Review of Science, Technology and Sustainable Development,7(1), pp.2-12
Burgessa, S.M. & Steenkamp, J-B.E.M. (2006) 'Marketing renaissance: how research in emerging markets advances marketing science and practice', International Journal of Research Marketing, 23, pp. 337-356
Chiara, C., Laura, B., Guido, A. (2010) 'Self-efficacy, job satisfaction and absenteeism. A multilevel study on call centre handlers', available at http://conferencias.iscte.pt/viewabstract.php?id=299&cf=8
Dan, C. (2010) 'Building Call Center Culture: Strategies for Designing a World Class Performance-Based Environment within Your Customer Contact Center', DCD Publishing, pp. 66-68
Donald, J., Winiecki (2009) 'The Call Centre and its Many Players', Instructional and Performance Technology Department and Sociology Department, Boise State University, ID, USA, available at http://org.sagepub.com/content/16/5/705.short
Eric, P.J. (2006) 'Operational challenges in the call center industry: a case study and resource-based framework', Managing Service Quality, 16(5), pp. 477-500
Frederick, N., Prathibha, V. (2009) 'A retrospective study of adult telephone triage calls in a US call centre'. Available at http://jtt.rsmjournals.com/content/15/4/165.short
Harvey, B. (2010) 'International Perspectives on Competence Development: Developing Skills and Capabilities', Journal of European Industrial Training, 34(1), pp.89–90
Liebenberg , Danica (2010) 'The effect of social support on the relationship between emotional labour and wellbeing in call centre employees'. Available at http://hdl.handle.net/10539/9806
Pittaway, L., Hannon, P., Gibb, A., Thompson, J. (2009) 'Assessment practice in enterprise education', International Journal of Entrepreneurial Behavior
& Research, 15(1), pp.71-93
Richard L. Daft, Patricia G. Lane, (2008),'The Leadership Experience, Engage Learning', available at http://geert-hofstede.com/germany.html
Silbergh, D., Lennon, K. (2006) 'Developing leadership skills: online versus face-to-face',Journal of European Industrial Training, 30(7), pp.498–511
Wilson, J. (2010) 'Understanding withdrawal in call centre employees: The role of burnout, psychological distress and job dissatisfaction', School of Sociology, Social Policy and Social Work Collection, 11(11), pp. 4-5
Related Topics