Reality of Morality in the Adventures of Huckleberry Finn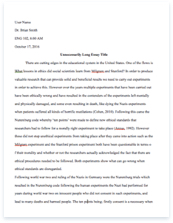 The whole doc is available only for registered users
A limited time offer! Get a custom sample essay written according to your requirements urgent 3h delivery guaranteed
Order Now
In The Adventures of Huckleberry Finn, by Mark Twain, Huckleberry Finn experiences hardships which force him to make complicated decisions and use his moral judgment. Huck, a young boy, sets out on a journey down the Mississippi River accompanied by a runaway slave named Jim in search of freedom and adventure. As we follow along Huck's development of moral compass, he seems torn between the voices of conscience and temptation. The action of bouncing back and forth between regression and maturing portrays Huck's true process of determining his identity and values.
To begin with, Huck Finn is placed under Miss Watson's guardianship by a judge who hopes she can "sivilize" him by teaching him the Christian faith (HF p.7). Huck is keen to demonstrate that her attempts have been unsuccessful, describing his desire to join up with Tom's gang of thieves. .Writing to Miss Watson, as he describes it, is "the right thing and the clean thing." To do otherwise would just confirm his "wickedness": "stealing a poor old woman's nigger," he says, "who hadn't ever done me no harm." Therefore, Huck is unsure whether to believe his sense of what's right or his compassion. But is it necessarily the case that just because Huck acts from compassion that he does not conceive of what he's doing as right—that he does not engage in moral judgment?Even though Huck describes helping Jim as "stealing," and sinful, and the sort of thing for which he will "go to hell," it is not clear that he thinks it is the wrong thing to do. Huck's deliberation is tied up with thoughts of social condemnation and eternal punishment. bases on their moral beliefs and not the forced beliefs of society. allowing Huck to develop a conscience with a sense of what is morally right or wrong. – (going against society, rebelling what level is that?)
Huck is even more horrified to learn that Jim intends to free his family one way or the other, and is prepared to 'steal' them away in order to ensure their safety. He is unable to view Jim's family as anything other than another man's property, and feels compelled to turn him in as soon as he is able: 'Here was this nigger which I had as good as helped to run away, coming right out flat-footed and saying he would steal his children—children that belonged to a man I didn't even know; a man that hadn't ever done me no harm… My conscience got to stirring me up hotter than ever, until at last I says to it: …'I'll paddle ashore at first light, and tell.'' (Twain, 2006a, p.81). In terms of moral development, this passage (and subsequent events) sees Huck entering into the second stage identified by Kohlberg (1981, cited in Gibbs, 2003, pp.57-76), which is known as the 'conventional' stage of morality. Although Huck has begun to accept some form of morality (i.e. by trying to determine what is the 'right' thing to do), he judges his actions only in relation to society's views and expectations, rather than relying on his own personal judgment.
Related Topics