Readiness for Future Health Needs at Banner Health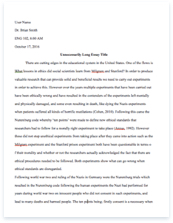 The whole doc is available only for registered users
A limited time offer! Get a custom sample essay written according to your requirements urgent 3h delivery guaranteed
Order Now
Banner Health celebrates its fifteen year anniversary this year (2014). Samaritan Health System merged with Lutheran Health System September 1st, 1999. Lutheran Health System began in 1938 across Western and Mid-Western states. Samaritan Health System dates back to 1911 that covered California and Arizona, primarily in the metro Phoenix area. At the time of the merger, Banner Health occupied 14 states, with 32 hospitals with 2,882 beds, and employed 22,500 workers. Today, Banner Health is one of the largest health care systems in the country, occupies seven states, employs 36,000 workers with 25 hospitals and has a growing network of health centers and clinics to meet future needs.
The purpose of this paper is to describe what Banner Health has done to prepare for the healthcare of people for the next decade and the changing times. In this paper areas that will be exposed will be the strategic; plan for network growth, plan for staffing of nurses, plan for resource management, and plan for addressing issues related to patient satisfaction. With the changing of healthcare today, the need of medical facilities to be proactive and prepare for future needs is crucial to the survival of the medical industry (Banner Health, 2012). Readiness of Healthcare in the Next Decade
Banner Health is a non-profit organization that makes statements explaining that they put the earnings back into the service. They use the monies to purchase new equipment, upkeep equipment and facilities, new technologies, new physician services, expand existing physician services, and millions of dollars go toward charities. With the changing of health insurance today, Banner has implemented medical screening only (MSO) services that rule out life threatening conditions. This process is followed up with an interview by financial services that inform the patients of the copays required by their insurance companies before proceeding with further care at the emergency departments (ED). Strategic plan for network growth
The Banner Health system is addressing network growth by expanding the health care delivery locations throughout their territories. They are preparing for future healthcare needs of the communities by opening up many urgent care, and medical service facilities throughout their territories. These services can be general doctor's appointment services to specialty care such as OBGYN, Gastroenterology, pediatric and many more. Banner's mission statement is driving the direction that they are heading. The mission statement is: "To make a difference in people's lives through excellent patient care." (Banner Health, 2012) And the vision is another important statement driving the company which is: "We will be a national leader recognized for clinical excellence and innovation, preferred for a highly coordinated patient experience, and distinguished by the quality of our people." (Banner Health, 2012) Strategic plan for staffing of nurses
The Banner Health system has been in the business of providing adequate nursing staff for the patients in which they are delivering care to. The use of a staffing matrix system has been in use based off of statistical data and trends of history. Built into the system is a company owned staffing or registry base of employees that are placed in facilities and areas in need at times of increased staffing needs. There is a continuous flow of qualified and ready nurses able to respond and work with the same skill sets and abilities needed.
The system at Banner has been to unify the standards of care practiced at all Banner Health facilities. Using the same standards of care, training is the same for staff and registry employees. This process ensures safe patient handling at all times. Banner Health also utilizes I-Care, which is a video communication system that physicians can view the patient and nurse while giving orders for the nurse to carry out. This allows more access to doctors without having to have many doctors on site 24-7 (Banner Health, 2012). Strategic plan for resource management
In the area of resources for healthcare needs, Banner Health has expanded their services to the point of being self-sufficient. The services that are offered are endless. A few of the listed services are; comprehensive, hospice, home care, rehabilitation (from physical therapy, psychiatric to drug addiction) services, specialized Alzheimer's units, trauma centers, stroke and cardiac centers, and tertiary care centers. Within the Banner system, there are specialist for all areas of medical needs from prevention to rehabilitation. The plan of Banner Health is being carried out today by the building and opening of additional medical facility locations (Banner Health, 2012).
Resources for the community can be reviewed on the home page of the Banner web site www.bannerhealth.com. On this site an individual can look at all of the possible resources available by searching the individual hospitals. There is also a list of consumer resources available. On this site, you may view direct pay pricing, a quality report in order for the consumer to view the quality reports of the system, and a list of community resources (Banner Health, 2012). Strategic plan for addressing issues related to patient satisfaction
Patient satisfaction is an increasingly important area of concern. Especially with reimbursements from Medicare that are based off of a survey that is sent out called Hospital Consumer Assessment of Healthcare Providers and Systems (HCAHPS).The HCAHPS is a patient satisfaction survey that is sent out by Medicare to the patient and returned for evaluation. When the scores are tallied, reimbursements are allocated based on the scores earned by the facility. These scores are passed on to the facilities by Medicare in order to provide explanation for the reimbursement amount and hopes of improvement at the facilities for patient care and satisfaction.
This allows managers to address areas that need improvement to help improve the delivery of care and services. Another area that Banner has addressed for patient satisfaction is the Banner web site. Now individuals can look on the internet and the Banner home page and navigate within to look at patient satisfaction. Other areas that can be seen are how well the performance is and has been for chosen facilities of the Banner network and statistical data to reinforce the information. Individuals can look at comments and personal stories that patients and families have left on the web site for the Banner facility that they or their family member was a patient at. The web site allows for specific hospitals to be viewed making it an easy task to review before choosing what facility one wants to go to or send their family member to (Banner Health, 2012). Conclusion
The Banner Healthcare system is a business that has been preparing itself to accomplish the mission and vision statements that they have claimed. The foresight and implementation of their business model has been a few steps ahead of other medical facilities around the area. Banner has placed themselves in a great position to survive in business when other for profit organizations will not be able to remain in business due to the reimbursements from insurance. The sheer available locations that have been recently added to the Banner system have increased the availability of medical services to patients and others in need, no matter what the issues of diagnosis are. It is apparent that strategy for the future needs of healthcare has been preplanned yeas before the need has arisen.
References
Banner Health. (2012). About Banner. Retrieved from Banner Health: https://www.bannerhealth.com/About+Us/_About+Banner+Channel+Index.htm
Related Topics