Radisson Hotels Worldwide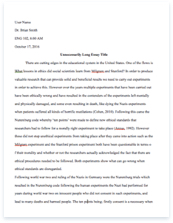 The whole doc is available only for registered users
Pages: 14
Word count: 3313
Category: Hotel
A limited time offer! Get a custom sample essay written according to your requirements urgent 3h delivery guaranteed
Order Now
Background
The parent company of Radisson Hotels Worldwide is Carlson Hospitality Worldwide, which is one of the four operating groups of Carlson Companies, Inc.  The corporation is headquartered in a suburb of Minneapolis, Minnesota and is one of America's largest privately owned corporations.  Carlson Companies, Inc. had total system sales of $13.4 billion in 1996 and $20 billion in 1997.
Curtis Carlson, the founder, chairman of the board and CEO of Carlson Companies, purchased the Radisson Hotel in 1962.  In 1983 Radisson was a regional hotel chain to the Midwest.   By 1998, the Radisson had grown to a global brand with more than 360 hotels in 47 countries.
To achieve this growth rate, The Radisson partnered with existing hotel companies.  From 1997 to 2000, Carlson Hospitality Worldwide plans to grow from 1,000 locations to over 2,000 locations.  In 1988, Radisson developed a guest relations training programs called "Yes, I Can!".  This program uses their service philosophy for hospitality excellence to train the front-line service employees in Radisson operations.
Industry Analysis (History & Trends)
The hotel industry began in the United States in 1794, when the 73 room City Hotel opened in New York City.  Similar businesses soon appeared in Baltimore, Boston and Philadelphia.
The opening of the 170 room Tremont House in Boston in 1829 began the era of style and service.  The hotel offered private single and double rooms with water pitchers and a washing bowl and free soap.  The Tremont House offered fine dining, French cuisine, and was the first hotel to employ a Bellboy.
The opening of the Buffalo Statler in 1908 began the modern commercial hotel era.  Services and amenities introduced by the Statler included a light switch next to the door, private bath, ice water and a morning newspaper.  The Statler set the standard of the day by being clean, comfortable and affordable and served as the pattern for hotel design and operation for many years.
In the 1920's, hotel building entered a building boom phase and many famous hotels were opened, including the Waldorf Astoria, New York's Hotel Pennsylvania, and the Chicago Hilton and Towers.
As use of the automobile spread throughout society, motels became popular with the traveling public offering clean rooms with adjacent parking.  In the 1950's and 1960's, the practice of franchising appeared within the industry.  Independent owners formed or joined national reservation systems.
From the 1980's forward, mergers and acquisitions became common within the industry.  Use of management companies became common.  As a result, many chains are more involved in management than in ownership.  Some chains have sold partial ownership in their hotels to foreign investors to obtain the capital needed for expansion.
Hotel product segmentation is common.  Luxury and first class hotels have created more amenities and products for their customers while economy and budget motels have cut back services in order to maintain lower prices.  The internet has become major source of hotel information and reservations.  Other recent trends in the industry include luxury mattresses, complimentary breakfast, high definition TV, Wi-Fi internet access, room suites, no-smoking facilities and outsourced food services.[1]
Current Situation
Circa 1997, Radisson President, Mr. Brian Stage, and Radisson vice president, Ms. Maureen O'Hanlon realized in order to be sustainable Radisson must become a customer focused business.  Radisson began to practice five new strategies in 1998 which were to:  (1) focus on the customer, (2) provide individualized marketing and services, (3) develop hotels in key locations, (4) leverage the Carlson Companies Advantage, and (5) strengthen global brand presence.   Stage and O'Hanlon created several initiatives to support these strategies which included:  the 100% guest satisfaction program, a fully integrated guest information system, a guest satisfaction measurement program and employee satisfaction measurement program, a guest recognition and rewards program, and a genuine hospitality program.  Radisson had several goals; one was to become a more customer-driven learning organization.  The other goal was to become the most trusted and respected brand worldwide.  Stage and O'Hanlon felt these initiatives would be a major contribution to Radisson achieving these goals.
SWOT Analysis (Circa 1998)
Strengths
Customer Focused – Strategic Vision
Development, marketing, technology and service strategies are aligned to provide highest levels of brand quality, consistency and customer satisfaction.   Methodology to support of this vision include 100 percent guest satisfaction program, customization of services for individual guests, development of hotels in prime locations, globally, and leveraging Carlson Company synergies.
Strong IT development and implementation
Website – Providing general hotel information and reservations.
Intranet – Main source of internal corporate information for employees.
Fully integrated guest information system consisting of three main applications.
"Curtis-C" Reservation system
Customer KARE system database of customer information.
Harmony property management system.
Complaint management system
Shared information marketing/operations.
100% Guest Satisfaction Program.  
Service is personal, subjective and intangible and cannot be universally defined but the guarantee insures customers will be able to express a complaint and it will be taken seriously.  The guarantee focuses motivation and actions of employees and managers on customer.  The guarantee is worded to minimize financial exposure of company while providing an opportunity to maximize guest satisfaction.
Training Programs
"Yes I Can!" – Emphasizing service quality and guest satisfaction.[2]
Weaknesses
Growth at any cost strategy.
This business practice emphasized hotel management rather than guest experience.
Unfocused brand image.
Mixture of hotels did not provide a distinctive "Radisson" image.
Lack of knowledge of customer.
Knowledge of customer gained through complaint card system with low response.   Only four categories of response quantified, willingness to return, % advocates, % defectors and % complaints.  Additional customer knowledge gained through mining of database.
Lack of employee satisfaction program.
 No metrics available to measure employee satisfaction.
Legacy IT systems.
Although IT offers strong advantages to company, the software appears to be an in-house developed system.
Lack of customer recognition program.
Customer reward or customer loyalty program does not exist.
Carlson Group is a Private Corporation.  
With a private corporation, there can be limited diversity in key management positions and the primary corporate focus can be on protection of family wealth.   In 1997, Curt Carlson is Chairman of Board of Carlson Companies.  Marilyn Carlson Nelson, his daughter is COO, vice chairman and CEO of Carlson Companies.  Curtis Nelson, his grandson is President/CEO of Carlson Worldwide.  When asked about the challenges of today's executive by US News and World Report, Marilyn Carlson Nelson responded. "I feel constantly the tension of the quarterly cycles, the drive to produce shareowner value at the cost sometimes of customer value and employee value…."[3]
Opportunities

Travel Industry Growth and Profitability. 
In 1998, the hotel and lodging industry achieved a national occupancy rate of approximately 64.0 percent, with an average daily rate of $78.60.  Industry profitability (pre-tax) soared to beyond the $20 billion, yielding a net margin of approximately 25%.

U.S. Hotel & Lodging Receipts and Pre-tax Profits, 1986-1998
Sources: U.S. Census Bureau; Smith Travel Research
Threats
Potential oversupply of hotel rooms.
As a result of the new hotel construction, over-capacity and competitive pricing could be increasingly evident, particularly among mid-market and lower-price lodging segments.
U.S. Hotel Construction Expenditures, 1986-1998 (Billions of 1998 dollars)
Source: U.S. Census Bureau
Economic Cycles and Fuel Price Cycles.  
Business and personal travel market fluctuate with economic conditions and fuel prices impacting occupancy rate and hotel industry profitability.
Emerging Communication Technology. 
As communication technology is developed, face to face business meetings can be replaced with electronic conferences, decreasing the business travel market.
Low Wages in Hotel Industry. 
In general, hotel and lodging is a low-wage industry. Average annual covered wages and salaries for hotel and lodging workers was $15,890 in 1998.  More than three quarters of the hotel and lodging workers earn less than $10 per hour.  Front office service occupations require people with positive personality traits such as good communication skills, the ability to get along with people in stressful situations, a neat, clean appearance, and a pleasant manner.  These people are difficult to hire in a low paying industry.
High work related injury rate in hotel industry.
In 2006, work-related injuries and illnesses averaged 5.8 for every 100 full-time workers in hotels and other accommodations, compared with 4.4 for workers throughout private industry. Work hazards include burns from hot equipment, sprained muscles and wrenched backs from heavy lifting, and falls on wet floors.[4],[5]
Problem Statement
The main problem is that due to the focus on Radisson growth strategy, there is a large diversity of hotel quality, an unfocused brand image, and alignment with hotel owners more than alignment with hotel guest causing both customer service and management expertise to deteriorate.  The prior growth strategy only focused on hotel owners and the informational technology to bring the guest into the hotels.  The large mixture of hotels is not providing a distinctive Radisson brand image.
Another problem is that they are planning to train only management teams on the philosophy and payback of the service guarantee.  The training on the philosophy and payback of the service guarantee should be provided for all staff members not just the management teams, to assure that the philosophy and the guarantee program are explained to everyone the same way and to assure things aren't watered down when the management teams train the other staff members.
The only current way to measure customer satisfaction and loyalty is through the hotel guest complaint cards.  The problem with complaint cards is getting people to take the time to fill them in.  Right now they are getting a small number of respondents.  Also the complaint cards which are left in the rooms only measure four different percentages which are:  willingness to return, percentage advocates, percentage defectors, and percentage of complaints.  Limiting the quantity of information on the complaint cards encourages guests to fill out the card.  However, a few more targeted questions in the areas of tangibles, reliability, responsiveness, assurance and empathy directed at understanding and improving the quality of service can be added.
They also have no means of measuring employee satisfaction besides employee turnover.  By the time they get their turnover rates it is already too late and they have lost valuable employees.  The Radisson needs to have the ability to learn substantial information about their customers and employees quickly in order to be competitive in this market.
It is also not beneficial to the Radisson to not have its own frequent guest program. Its only guest recognition program was tied to airline frequent flyer programs.  These programs also can help to stimulate guest loyalty.  It would give the Radisson the chance to offer special benefits and privileges to enhance the service.  They could use a guest recognition system to learn guest preferences or to create mailing/e-mail lists.
Recommendations
Radisson should purchase a customer relationship management (CRM) program which would allow them to stream line all of the former IT programs into one system. A CRM system would also provide a uniform strategy throughout the chain, thus making training employees and management much easier and more effective. There are several benefits to using a CRM including guest recognition, ranking and discrimination, and two-way personalized dialog.
Guest Recognition
Recognition can mean different things to different people. Smiling faces, recalling a preferred room type or a welcome back greeting are all common recognition experiences in the hotel industry. These are all typical recognition interactions between a repeat visitor to a given hotel and a front of house employee endowed with a hospitality work ethic.
By using a CRM an employee will have the ability to recognize the customer as a returning guest of the brand more so than of the hotel. Multi brand companies have a great opportunity to train employees to greet customers and have historical data right at their fingertips. For example, the ability to quickly acknowledge the guest's participation in the multi-brand frequency program, such as, I have your frequency program number on your reservation.
Figure 1
The trick is to get the relevant information in front of the line employees rather than keeping it locked up in an offline analytical database or centralized system not available to hotel personnel. If you want to impact service delivery, the information must be in the hands of line employees. Figure 1 shows an example of what a CRM looks like from the employee's perspective.
An essential concept in discussing guest recognition is that of preferences. Capturing, retaining and making effective use of expressed customer preferences is the essence of guest recognition. You are not only acknowledging that the guest has a prior relationship with the enterprise, but you are able to do something useful for the guest with that knowledge. [6]
Ranking and Discrimination
A common mistake made by employees in the hotel industry is to value and provide excellent customer service to each guest. This may sound strange, but training employees to prioritize between a guest who is a frequent visitor and one who is clearly there to cause a disturbance is important.
Furthermore, there are certainly toxic customers that are simply bad for your business and you want to make sure they don't come back. "Whatever scoring metric makes the most sense for your organization, you must include a multi-channel strategy to advise the agent on the right product bundle at the right price to that high- or low-value guest at the right moment in order to cross-sell or upsell them. That is one way a complete CRM strategy drives top-line revenue."  [7]
Two-Way Personalized Dialog
Rather than relying on expensive mass marketing campaigns or a marketing strategy than only targets segmented customers, two-way personalized dialog allows for customers to interact with the company online by submitting personal information such as, interests and preferences.
Most of these communications include a tangible and specific call to action, encouraging the customer to do something with the communication, thus establishing a two-way dialog. These dialogs serve both to reinforce the connection between the firm and the customer and to provide opportunities for more information and sales with the customer.
CRM Customer Survey Database Integration Software
Data integration is all about access to information. The information Radisson collects should reflect what they already know and what they don't know. Duplication of information is expensive and wastes the time of customers and staff. Data integration will allow Radisson to take full advantage of the information it has and the information it does not have.
Database integration software can help tie surveys and data back into the CRM program.
A respondent answers a set of questions and is found to be a frequent guest, but reported recently having a negative experience with the service staff, the service experience can be replayed and presented in question format for in-depth drill down to give greater insight.
Respondents can also be guided through the survey to view information based on past behavior or information needs as determined by the researcher or even the database.
Example 1: Automatic Data Completion
If you are missing current information in your CRM system, the question can be automatically asked.
Example 2: Automatic Question Determination
The respondent did not rent a car and the section on car rentals will not be asked.
Example 3: Automatic Information Inclusion
The respondent rented a car and questions customized using the respondent's CRM information are asked:
"Mr. Jones, you rented a car from Hertz from January 10 to January 15, 2005 in Providence, RI…. The following questions are about that rental experience"
Example 4: Automatic Filtering
The respondent indicated in earlier questions that she is Female, 30-45 and has interests in golf. Given that she met these three conditions, a series of questions about technology management are presented.
Example 5: Automatic Survey Modification for Critical Information
You are surveying your company panel. In the previous survey that was sent to the respondent they did not answer the question about current employment status. You want your demographic information as complete as possible. This question is dynamically added to the survey for that respondent.
Similarly, a CRM program can be used to measure employee satisfaction and to direct, implement and manage a guest reward system or transfer data to SPC software. 
Keys to CRM Success
Moving the company to a CRM system is neither cheap, nor easy and requires detailed planning and dedication. Some of the success factors to consider are the following: [8]
A strong, persistent and personal commitment from top management for the initiative
A coherent vision for what CRM is going to do for the organization
A structured plan to introduce and manage staff resistance to changes in processes and systems required to adopt CRM as a business strategy throughout the organization
Training of line personnel
Conclusion
In this case study analysis, we have reviewed the operating strategy of Radisson.  The service guarantee program is the foundation for positive motivation of front line employees and the management team.  The guarantee focuses the daily activity of employees on improving the quality of service resulting in long term customer relationships and loyalty.   The high quality service will attract new customers increasing Radisson market share and profitability and sustainability.  To further enhance customer focus, we recommend purchase of customer relationship management software.  This system would provide a uniform customer strategy throughout the organization and enable effective, focused training globally.   The addition of database integration software would allow Radisson to take full advantage of information available.   Perhaps the data could be analyzed in SPC format using Praeto charts or through P-Charts to determine root causes of problems or to seek opportunities for improvements.  Also, a customer reward system can be driven by CRM and data integration software.
A strong commitment from top management is a key to success the customer focus initiative.  Under the leadership of Radisson president, Mr. Brian Stage, and Radisson vice president, Ms. Maureen O'Hanlon, who realize in order to be sustainable Radisson must become a customer focused business, the commitment to the customer is understood and supported and practiced.  With excellent internal communication and continued analysis of customer feedback, Radisson will achieve goals of achieving customer centricity and becoming one of the most trusted and respected hotel brands.
Achieving a strategic position is important to attract and maintain customers in a highly competitive business sector which has excess capacity and is subject to changing economic cycles and rising fuel cost and ever changing industry trends.   Radisson's strategic advantage of exceptional quality and service will lead to corporate profitability and corporate sustainability. 
Bibliography
Getting the Most out of Your IT Investment / Clay B. Dickinson / Hospitality Upgrade Magazine / Fall 2002
Hotels and Lodgings, http://www.wa.gov/esd/lmea/sprepts/indprof/hotel.htm
Hotel Industry Overview, http://www.irs.gov/businesses/article/0,,id=175619,00.html
Hotels and Other Accommodations, http://www.bls.gov/oco/cg/cgs036.htm
Not Her Father's Chief Executive, US News and World Report, http://www.usnews.com/usnews/news/articles/061022/30nelson.htm
The ABCs of CRM / Mark Haley & Bill Watson / Hospitality Upgrade Magazine / March 2003 
The Essence of ADKAR: a model for individual change/ http://www.change-management.com/tutorial-essence-of-adkar.htm
Operations Management, Roger G. Schroeder
[1] "Hotels and Lodgings", http://www.wa.gov/esd/lmea/sprepts/indprof/hotel.htm
[2] Roger G Schroeder, "Operations Management"
[3] "Not Her Father's Chief Executive", http://www.usnews.com/usnews/news/articles/061022/30nelson.htm
[4] "Hotel Industry Overview", http://www.irs.gov/businesses/article/0,,id=175619,00.html
[5] "Hotels and Other Accommodations", http://www.bls.gov/oco/cg/cgs036.htm
[6] The ABCs of CRM / Mark Haley & Bill Watson / Hospitality Upgrade Magazine / March 2003
[7] Getting the Most out of Your IT Investment / Clay B. Dickinson / Hospitality Upgrade Magazine / Fall 2002
[8] http://www.change-management.com/tutorial-essence-of-adkar.htm
Related Topics