Racism in the Adventures of Huckleberry Finn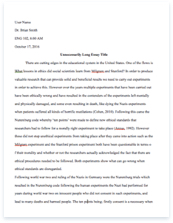 The whole doc is available only for registered users
A limited time offer! Get a custom sample essay written according to your requirements urgent 3h delivery guaranteed
Order Now
For some classrooms, Mark Twain's The Adventures of Huckleberry Finn is an acceptable read for the youth of today. Yet, in recent years, due to the provocative epithets used for blacks and it's frequent use of the N-word, others completely dismiss the novel because of its tendency to diminish the humanity of black Americans. Clearly, the sentiments surrounding this novel have created global conflict questioning whether Mark Twain himself was racist. However, while some blacks may take offense from this novel, judged from the perspective of his time and his clear intentions—strictly based off of this work of fiction, Twain cannot be definitively proven as a racist.
Throughout the novel, the pervasive use of the N-word is frequently repeated without much remorse or explanation. While describing the Grangerford family, Huck adds that "Each person had their own n—r to wait on them. Buck too. My n—r had a monstrous easy time" (ch.18, pg.106). This quote is a clear example of the many circumstances where the N-word is "evidently" occurring in places where it does not have to repeat. While used in a demeaning manner, Huck uses the slur to in response to encountering two con-men, remarking that "If ever I struck anything like it, I'm a n—r. It was enough to make a body ashamed of the human race." (ch.24, pg.165). The initial response from a present-day audience would be an expected uncomfortable one. However, Twain wrote this novel for his contemporary readers, therefore one must interpret the text from that standpoint before correcting the novel with a modern approach.
The Adventures of Huckleberry Finn was published right after slavery was abolished, while racism was still very prevalent and fresh. For a solid percentage of the audience, reading the ethnic slur would not particularly evoke any new feelings—implying that the constant use of this word is to accurately capture the 1830's. Furthermore, aside from Huck and Jim, roughly twenty characters also use the N-word in the novel, including secondary characters like Tom Sawyer, the King and Duke, and even tertiary characters such as children and common townsfolk. This can be found when an unnamed woman informs Huck that, "Before night they changed around and judged it was done by a runaway n—r named Jim…The n—r run off the very night Huck Finn was killed." (ch.11, pg.59). And an unnamed old man informing how, "I reckon there ain't going to be any; and you couldn't go if there was; because the runaway n—r told Burton and me all about that scandalous show" (ch.33, pg.232). This indicates that the N-word is a product of a culture in which racist sentiments pervade. Twain claims, "In this book, a number of dialects are used, to wit . . . The shadings have not been done in a haphazard fashion, or by guesswork; but painstakingly" (Twain, Anthology 264). Expanding on this concept, because of the racist time period—creating a novel that is true to this age cannot be innocuous, further excusing Twain from judgment.
Related Topics