Promote equality and inclusion in health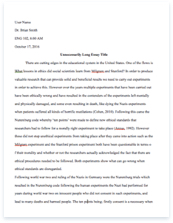 The whole doc is available only for registered users
A limited time offer! Get a custom sample essay written according to your requirements urgent 3h delivery guaranteed
Order Now
Diversity is about recognising that everyone is different in a variety of visible and non-visible ways. It is about creating a culture and practices that recognise, respect and value difference. It is about harnessing this potential to create a productive environment in which the equally diverse needs of the customer/client can be met in a creative environment. It is about generating a workforce that feels valued and respected and has its potential fully utilised in order to meet organisational goals. Diversity is not an 'initiative' or a 'project'; it is an ongoing core aim and a core process. Equality
Equality is about creating a fairer society where everyone can participate and has the same opportunity to fulfil their potential. Equality is backed by legislation designed to address unfair discrimination based on membership of a particular group. A more detailed list is provided in our strategy but some of the Acts you may be most familiar with are: Race Relations Act 1976, Sex Discrimination Act 1975, Disability Discrimination Act 1995. The duties encompassed in these acts are now brought together under the Equality Act 2010 and have, in some areas, been extended. Inclusion
Inclusion at its simplest is 'the state of being included' but it is a bit more complicated than that… It is used by disability rights activists to promote the idea that all people should be freely and openly accommodated without restrictions or limitations of any kind. It is described by some as the practice of ensuring that people feel they belong, are engaged, and connected. It is a universal human right whose aim is to embrace all people, irrespective of race, gender, disability or other attribute which can be perceived as different. Miller and Katz (2002) defined inclusion as: ".. a sense of belonging: feeling respected, valued for who you are; feeling a level of supportive energy and commitment from others so that you can do your best." It is about valuing all individuals, giving equal access and opportunity to all and removing discrimination and other barriers to involvement.
Task 1b – Describe the potential effects of discrimination, effects may include effects on: The individual
Families or friends of the individual
Those who inflict discrimination
Wider society
The potential effects of discrimination can be different for different people. The effects can be physical, emotional or a combination of both. For example children with disabilities may not be given a chance to join in with activities due to others thinking that their disability prevents them from being able to do so. This will make the child feel very different from others. I have listed other possible effects below: Feeling isolated
Low self esteem
Depression
Fear of rejection
Stress
Low self-worth
Feeling withdrawn from society
Humiliation
Weight loss/gain
Fear
Anger
Long term effects may be:
Loss of motivation
Restricted opportunities
Limited access to services
Long term depression
Increased behaviour problems
Difficulty communicating
Lack of education
Lack of achievement
The effects listed above are not only ones that affect the individual child/young person; they are effects that can be experienced by the individual's family and friends too. The individual's family can become isolated from society through trying to protect their child and will often experience verbal abuse for having a family member that is perceived to be different. Family members can sometimes feel embarrassed about the shame the victimised individual brings to them and may distance themselves from the individual. Those who discriminate others often do so because they have been discriminated against themselves, are unhappy or because they have watched people close to them discriminate against others and are copying and responding to their actions. People that discriminate against others sometimes end up being isolated as many members of society disagree with it and make a stand against those who victimise others.
Task 2a – Explain how legislation and codes of practice relating to equality, diversity and discrimination apply to your own work role The way in which we interact with each other in society is regulated by law.
The Equality Act 2010 brings together all previous acts relating to equality and discrimination. The Act applies to all organisations that provide a service to the public. The Act protects all individuals and groups from discrimination. Early years setting must be aware of these laws and have in place a policy regarding equality of opportunities and for supporting children with learning difficulties and disabilities Providers must also have regard to the SEN code of practice. The EYFS also states that providers have a responsibility to ensure positive attitudes to diversity and difference. Each school must produce a range of policies which formally set out the guidelines and procedures for ensuring equality. These must take account of the rights of all individuals and groups within the school. When considering the way policies work to ensure equality and inclusion, we often just think of the teaching and learning that is happening in the classroom.
Policies must also pay regard to the values and practice which are part of all aspects of school life. The rights of all children and young people are stated in the United Nation's Convention on the Rights of the Child (1989). The UK government ratified the treaty in 1991 and must ensure that the rights of children in the UK are protected through law. These rights are extensive and include the right to education and the right for children to have their views respected. Disability Discrimination Act 1995 – Protects the rights of all those with disabilities. It also places a duty on schools (and other organisations) to eliminate barriers to ensure that individuals can gain equal access to services. Disability Discrimination Act 2005 – Places a duty for schools to produce a Disability Equality Scheme (DES) and an Access Plan. Schools must encourage participation in all aspects of school life and eliminate harassment and unlawful discrimination. Special Educational Needs and Disability 2001- Makes it unlawful for educational providers to discriminate against pupils with a special educational need or a disability.
Race Relations (Amendment) Act 2000 – Outlines the duty of organisations to promote good relationships between people from different races. Human Rights Act 1998 – Sets out rights of all individuals and allows them to take action against authorities when their rights have been affected. Children Act 1989 – Sets out the duty of local authorities (including schools) to provide services according to the needs of children and to ensure their safety and welfare. Children Act 2004 – Sets out the duty to provide effective and accessible services for all children and underpins the fi ve Every Child Matters outcomes. Education Act 1996 – Sets out the school's responsibilities towards children with special educational needs. The Act also requires schools to provide additional resources, equipment and / or additional support to meet their needs. Equality Act 2010 – Sets out the legal responsibilities of public bodies, including schools, to provide equality of opportunity for all citizens. This brings together nine equality laws.
Task 3a – describe how to challenge discrimination in a way that promotes change You should never ignore or excuse such discriminatory behaviour any more than you would ignore or excuse someone if they inflicted physical pain on someone else. It must be addressed because if you do not respond and just let the incident pass you are contributing to the person feeling that it is acceptable to speak or behave that way. To promote change you need to change people's attitude toward other races, sexuality, religion etc. We try to educate our children in school about different culture, disabilities by doing things like having time so that children can share their experiences with each other, and encourage them to think of other people's feelings and share different options with each other and also give them the opportunity to think about what it is like for other people and ask them to think about themselves in other people shoes.
Related Topics