Profile of an Entrepreneur: David Karp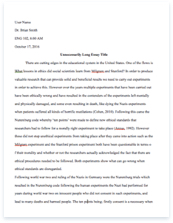 The whole doc is available only for registered users
A limited time offer! Get a custom sample essay written according to your requirements urgent 3h delivery guaranteed
Order Now
David Karp was born in New York City on July 6, 1986. Karp grew up very comfortably living on the Upper West Side of Manhattan. He showed an early interest in website design, designing websites for local businesses by the age of 11. At age 15 however he dropped out of school and decided to be homeschooled thinking that this would be more appealing to colleges. The irony being that Karp never went on to college or even earned his official high school diploma, odd for such a successful entrepreneur.
Karp continued to work for companies helping them to complete web design projects. He found an interest in short-form blogs, known as tumble blogs, because they were efficient and user friendly. He wanted people to be able to "share life instantaneously" (Mediabistro.com Web). Karp found himself becoming less fond of blogging with each minute it took to hash out what he wanted to get across to his blog readers. Karp had the idea that bits of media set in blog like form would be much more efficient. Hence forming the idea of Tumblr.
Karp after sitting on the idea for a while realized no one else was going to take hold of the market for a tumble blog social networking site so he pounced on it. Karp and a prior employee of his, Marco Arment, began working on the site in some free time they had in between other jobs. Karp had a desire to be successful just like his film and TV composer father, Michael Karp. Karp and Arment completed the entire project in just two weeks. The site was officially launched in November of 2007. The site had no trouble taking off and in just two weeks had 75,000 users, and growing.
Tumbler is a social networking site that is operated by Tumbler Inc. It allows its users to post multimedia in a short blog type form. Users can follow other blogs, repost from them, comment, and even set their profile to private if so desired. The "Dashboard" homepage allows users to easily post and follow.
I found I shared some qualities with Karp. Karp took what he knew and expanded an idea from that. I myself want to take my extensive cheerleading knowledge and expand that into owning my own gym and sharing my knowledge with others. Karp didn't let his lack of education hold him back, and although I am educated I find myself never allowing anything to hold me back from my dreams and goals.
My research on David Karp has taught me that you can do anything you set your mind to. It also showed me that in the world of entrepreneurship thinking outside the box and doing what others haven't yet thought to is where the biggest market is at. People want easy and accessible businesses to serve them. I hope to one day be as successful as David Karp, maybe even more so.
Related Topics