Product Life Cycle of Panasonic Company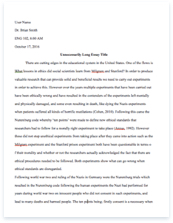 The whole doc is available only for registered users
A limited time offer! Get a custom sample essay written according to your requirements urgent 3h delivery guaranteed
Order Now
The diagram above shows that the respective sales (in red) and profits (in blue) across five stages are illustrated. The typical Products Life Cycle consists of five main aspects :
Product Development Stage
Introduction Stage
Growth Stage
Maturity Stage
Decline Stage
Product Development Stage
Product Development is a very expensive stage. Panasonic Company will carry out Research and Development (R & D) at this stage. Panasonic Company may decide to introduce its products or not to the market at this stage. They need to do more research for the markets before introducing it to the markets. In product development stage, Panasonic Company can get initial ideas by doing market research by identifying gaps in the market and listening to the feedback from customers. They also can get the ideas by monitoring competitors. If the organization is not able to generate ideas from its customers, company can look at competitors' products to find its strength and weakness. Panasonic Company will have to listen to employees not only customers. They must always have new different ideas nobody ever have. This is able for them to think for improving the products. Panasonic Company must be innovative by creating new products. Bidet and Food Grinder can be found in this stage. Introduction Stage
This stage of the cycle could be the most expensive for a company launching a new product. The size of the market for the product is small, which means sales are low, although they will be increasing. On the other hand, the cost of things like Research and Development (R & D), consumer testing and the marketing needed to launch the product can be very high to create awareness among customers, especially if it is a competitive sector. Introduction stage emphasis on advertising and distribution. For example, Juicer and Blender.
Growth Stage
The growth stage is typically characterized by a strong growth in sales and profits, and because the company can start to benefit from economies of scale in production, the profit margins, as well as the overall amount of profit will increase. This makes it possible for businesses to invest more money in the promotional activity to maximize the potential of this growth stage. For example, Rice Cooker, Blender and Dish Dryer.
Maturity Stage
During the maturity stage, the product is established and the aim for the manufacturer is now to maintain the market share they have built up. This is probably the most competitive time for most products and businesses need to invest wisely in any marketing they undertake. They also need to consider any product modifications or improvements to the production process which might give them a competitive advantage. For example, Ceiling Fan and Air-conditioner
Decline Stage
Eventually, the market for a product will start to shrink, and this is what's known as the decline stage. This shrinkage could be due to the market becoming saturated (i.e. all the customers who will buy the product have already purchased it), or because the consumers are switching to a different type of product. While this decline may be inevitable, it may still be possible for companies to make some profit by switching to less-expensive production methods and cheaper markets. For example, Computer.
Related Topics