Principles of Accounts SBA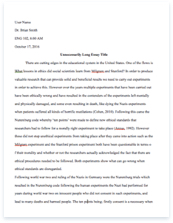 The whole doc is available only for registered users
A limited time offer! Get a custom sample essay written according to your requirements urgent 3h delivery guaranteed
Order Now
Acknowledgements
I would like to thank all of the persons who helped me complete this project, especially my Aunt. It was long and tedious, but very fulfilling. I would also like to thank my teachers and my family members. I would like to thank most of all, God, whom I could not have finished this project without.
Aims and Objectives
The Aims and Objectives of this project include the following: To prepare all of the accounts and statements for the business "Pastry Delights" To provide the business with carefully thought out and reliable suggestions in order to make the business thrive To show the business how well or how badly they do for the two periods
Description of Business
"Pastry Delights" is a small business that sells a variety of pastry, sandwiches, juices, and cakes. It is operated for two "fourteen day periods" during the month of July. For the first period July 1- 15, the business operated at the roundabout at St. Andrew High School. In period two, July 17 – 30, it operated from the Emancipation Park in Liguanea. In period one, cookies and sandwiches were sold. While in period two, a variety of cakes and juices was added to the inventory.
Period 1
The Transactions for the "Simulated Business" – "Pastry Delights" For the period July 1 – 15
The business started on July 1, 2013, with a Capital of $40 000, in cash July 2Banked $30 000, and rented a "display case/counter" from "Display Jamaica" @ $1 000 per week, paying the first week by cheque. (Rent A/C) July 3Bought 12 boxes of assorted cookies, on credit from "Island Suppliers Ltd" @ $300 each; and paid $100 cash to have them delivered i.e. (Carriage Inwards A/C).
Purchased 2 boxes of paper napkins (General Expenses A/C) @ $600 each paying by cheque, and we received a receipt. July 4Cash sales for the day amounted to $2 500; and we paid $1 200 cash to "Speed-O-Graphic Printers" for printing of signs and flyers (Printing and Stationary A/C); and we also bought plastic forks for cash $200 (General Expenses A/C). July 6Bought 20 boxes of assorted sandwiches on credit @ $400 each from Island Suppliers Ltd. July 8Paid Island Suppliers Ltd by cheque, $5 000; Cash sales for the day amounted to $4 500. July 9Paid a cheque $1 000 to Display Jamaica for the display case rental. July 11Cash sales for the day was $3 500; Used 2 boxes of assorted sandwiches (value $800) as "Taste-the-Product Promotion" (Advertising A/C). July 12Cash sales for the day was $3 500.
Related Topics