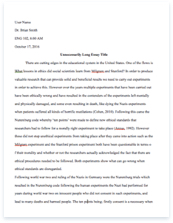 The whole doc is available only for registered users
OPEN DOC
A limited time offer! Get a custom sample essay written according to your requirements urgent 3h delivery guaranteed
Order Now
WestJet is a Canadian low-cost carrier, which was founded in 1996 and headquartered in Calgary, Alberta. WestJet is Canada's second largest airline with high per cent of the domestic market. It provides scheduled and charter air service to 86 destinations in Canada, the United States, Mexico, the Caribbean and Central America. WestJet operates an average of 425 flights and carrying over 45,000 passengers per day. In 2012, WestJet carried 17,453,352 passengers, making it the ninth-largest airline in North America by passengers carried.
One of WestJet's main values is to be positive, passionate and entertaining in everything they do which make them different from any different airlines. WestJet SWOT Analysis Strengths: WestJet has recently admired as one of the best Canadian airlines, and our analysis shows much strength than weaknesses. WestJet's main goal is hidden in the basics, having the lowest airfare costs in Canada gives them an automatic advantage among customers. Today, company could be proud with intensively growing fleet of planes with more fuel efficient technology.
Other strength could be development of the online community providing flyers with user friendly company website, and vacation planning site called WestJet Vacations. Also, WestJet is well-known for its customer service that aimed on maximizing its strengths with funny ideas and board crew. The airline has gained a significant customer satisfaction because of its ability to provide nonstop domestic flights, which helps its customer make a hassle free journey.
WestJet can easily beat competitors in field of customers attraction, company that boards its customers according to socks or shoes color, or even allows free flies for people with name "Love" or "Heart" on Valentine's Day. Better seat utilization with the smaller aircrafts with 100 seats can provide high-occupancy and could be more profitable compared to 737s Boeing aircrafts with 140 to 160 seats. Regarding to emulation of Southwest Airlines' model of business, more specifically, employees of WestJet take part in profit sharing. This strategy rises feeling of ownership of employees and.
Weaknesses: As a company, WestJet does not show a lot of weaknesses. However,the lack of international and Trans-Continental flights in the world of rapidly rising economies, international business and marketscould be count as a weakness. Customers may not be provided with the international destination they are looking for and could be turned to competing airlines. When higher-class travellers are looking to fly with some added comfort and special service, WestJet does not provide any sort of first class seating which can be a factor of lost business.
However, December 2012 WestJet launched"premium economy" class flights program, which is designed to satisfy particular customer's demands with extra legroom and services. Travelers have also dissatisfied with the fact of lack ofseats for larger passengers, becauseWestJet airplane's seats aren't big enough. Moreover, some passengers do not agree with the complimentary snacks only being served on flights two or more hours in length. In addition, Due to small crafts WestJet may become a victim of stereotype of low-cost, low-fare, and short-haul scheduled air carrier only.
Opportunities: WestJet became one of significant air transportation companies since its birth in 1996. After conquering all Canadian destination, WestJet have chance to compete in the international scene. Today it has not that many destinations outside of North America, nevertheless with this strategy ofexpansion of their fleet with 53 new aircrafts to support increased demand WestJet bets to be in the top 5 international airline companies by 2016. Also, WestJet plans to take advantages of the Internet resources, such as Facebook, Twitter to grow company's loyalty and to gain better establishment in the market.
Moreover, WestJet started new loyalty program that will help toprotect credit card numbers of frequent flyers. In addition, WestJet signed agreement of collaboration with Air France company adopting their fleets to European destinations using Boeing 737 crafts, that could help to get along well in the international competition. The main competitor of West Jet Company is another Canadian carrier Air Canada, which is appeared asthe leader of Canadian air transportation market. However, comparing to Air Canada, WestJet has a row of benefits, such as: reasonable ticket fare, innovative approach to connection with travelers.
WestJet's employees always try to create the cheerful atmosphere during flights. By their calculations, the company is going to be one of the five most successful international airlines in the world providing their guests with experience that will change air travel forever. Moreover, they truly can become number one Canadian carrier ahead Air Canada; however, entering international market WestJet can face a number of problems such as increasing of fuel cost or shortage of aircrafts in their fleet. Threats: The airline industry is just one part of a bigger transportation industry.
WestJet's potential customers all face the alternative option of different transportation such as bus lines, train systems, ferry services, and driving their own vehicle. Customers also have the choice of flying with a competing airline, which is a major threat because some people prefer airlines such as American Airlines, Air Canada or other one. This only becomes a bigger threat for WestJet as they move more into the international system, having to compete with larger more experiencedcompanies all over the world. The broader environment provides huge threats towards WestJet due to the small margin of revenue to operation cost.
The rising cost of fuel proposes many problems, as WestJet must raise prices to stay profitable against fuel, as well as dealing with aunstable economy that reduces demand. As the experience in 11 September 2001 the threat of terrorists is still out there, and holds the potential to cause many problems toward WestJet and their service of flying. Any possibility of natural phenomenon could easily affect flights systems and demand of customers. Due to hybrid model from discount no-frills to ?????? strong strategy adding different shtuki.
Related Topics