Strategic Management and Heineken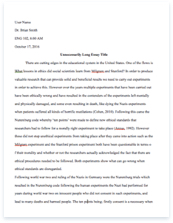 The whole doc is available only for registered users
A limited time offer! Get a custom sample essay written according to your requirements urgent 3h delivery guaranteed
Order Now
This report will consist of strategic management strategies and concepts used by Heineken in developing a successful global brand. It will include a complete analysis of the company and Its vision mission and goals In which It is trying to achieve and the steps taken to achieve them. An analysis of the external environment will be conducted with the use of 2 models to observe the external threats and opportunities which Heineken is faced with and the strategic strategies which are used to overcome or take advantage of these situations.
An internal analysis of their company esources, organisational structure and culture will also be assessed to determine their competitive advantage over competitors along with a stakeholder analysis. Strategies In which the company use to gain a strategic competitive advantage over its competitors will also be included in the report, including the different levels of strategy implementation, from a functional to business to corporate strategy. The beer Industry Is a highly competitive industry and therefore a competitive analysis will be included to assess where Heineken stand in relation to its competitors.
The eport will give a clear indication of where Heineken stand In their market, showing how they got there through their strategic strategies which have been implemented, as well as highlight how they will be able to sustain a strategic competitive advantage over their competitors in the future, Introduction Heineken is a well known brand around the world. It has been one of the world's leading brands for over 130 years and Is one of the largest companies In a global network of distributors and breweries.
Heineken owns and manages one of the world's leading portfolios of beer brands and is one of the worlds leading breweries In terms of sales volume and profitability. Heineken was founded in 1863 in Amsterdam, Netherlands by Gerard Heineken. After many years Heineken expanded and formed the Heineken group, expanding and diversifying their structure. In 1952 Heineken Holding N. V was formed as a part of the Heineken group and now holds a 50% interest.
The role Heineken Holding N. V has played has been to safeguard its continuity, Independence and stability and create conditions for controlled, steady growth for Heineken group's activities' (Heineken International. 012). Both shares of Heineken Holding and Heineken are listed on the stock exchange. Heineken has been able to achieve a competitive advantage via participation in the global marketplace through global strategy. They are the number one beer In Europe and number two imported beer in the U. S. They have a global network of distributors and 115 breweries in more than 65 countries.
The premier brands of Heineken which prove to be most successful Include Heineken and Amstel Light. Their capacity to successfully brand themselves worldwide is due to their ability to successfully form and Implement sustainable strategic strategies to gain the upper hand over their ompetitors, Effective strategies contain three essential elements: goals or objectives, policies and programs. Heineken continually scan both the internal and external environment to find areas in which they may be able to improve in or target.
They then come up with policies and procedures to ensure everyone is on the same page ton and is able to work towards these objectives which have been set. Once the objectives and policies have been set, they then implement programs to ensure these objectives are met and that they can increase their competitive advantage over competitors and penetrate into new markets. A strong reason for Heinekens success is the fact that they successfully scan the environment and set strong strategic objectives.
They aim for sustainable growth as a broad market leader and segment leadership, as well as expanding and optimizing their product portfolio Gerome Linsdon, 2008). Continuous innovation is a key factor of their strategy in the areas of production, marketing, communication and packaging. Their overall goal is expand the business in a sustainable and consistent manner, while constantly improving profitability. External Analysis One of the reasons for Heinekens success is due to their commitment in consistently canning the environment and the market.
Their continuous analysis of the external environment allows them to see where opportunities and threats lie, and where strategic strategies may be implemented to gain them a competitive advantage over competitors. The PESTLE model allows Heineken to analyse all areas of the external environment and determine which factors may influence their strategy. Political – Governments tend to exercise significant control over beer as it contains alcohol which has caused many problems in society and has addicted people. This attention from the government will affect Heineken in sale volume in the market.
Many governments have imposed heavy taxes on liquor and beer imports, and with globalisation many brewers are looking for new markets where they can gain maximal profits. This proves to be a threat for Heineken. Heineken must conduct thorough research on countries policies on alcohol such as drinking in public, alcohol contents in drinks, legal drinking ages and must strategically plan their integration into these markets based on the research. Economic -Heineken has many operations in many different countries, mainly in Western Europe, reported in Euros. Therefore company results could be threatened by currency fluctuations.
Heineken however try to limit this threat by having a clear policy on hedging transactional exchange risks, this would in turn delay the effects on financial results. The European market has been hit heavily by a recession. Due to the recession unemployment has risen which will result in some people choosing cheaper alternatives. Heineken, with a premium price may be impacted upon for that. Socio cultural- Today, it is not only men who enjoy drinking beer; women also enjoy drinking it. This is an opportunity for Heineken to crack into this new market focused towards women.
It could allow them o increase their market share and sales volumes. However a threat that may affect the sales volume of beer is the rapidly progressive lifestyle change of the new generation. The consumption of beer at bars is declining as the new generation tend to drink spirits rather than beer whilst at a bar. This is a threat to the both the beer market and Heineken, as it could lead to a decrease in sales volume and market share. Demographic changes could also influence Heineken. China has now overtaken America to become the largest beer market in the world.
As a result Heineken should look to strategically invest in this market. Technology- All part of the business relies on technology. As new technology is developed, it will impact both the company as well as the beer industry. As Heineken has operations and plants worldwide, the increasing new technology in communications has been beneficial, as they are now able to communicate from all over the world. This improves the connectivity within the company. Spending money on developing new technology will enable Heineken to have a competitive advantage over its competitors.
Legal- Again Heineken must be very careful about the steps it takes because of the political environment which could land it in to trouble. Before entering a market it must know such things as the legal drinking age, the extent to which alcohol can be advertised, taxes on alcohol as well as time limits on when you can sell alcohol. All these factors can affect Heineken and if not dealt with carefully could land them in legal troubles. Environmental- Heineken realise the need for a 'greener future' and therefore have made positive long term commitments to invest in the environment and communities.
They aim to continuously improve the environmental impact of their brand and business and ensure that they are a green brewer. Internal Analysis As Heineken is in a highly competitive industry, it is important that the company is able to create and sustain a strategic competitive advantage over its competitors. It can create this competitive advantage by producing and sustaining value for their customers, as well as maximising returns to their major stakeholders including shareholders.
Heineken is able to successfully create value and maximise profits at different stages of the production process through utilising highly efficient low costs methods of production and service delivery. They thrive on delivering high quality, differentiated products and services into the market. Heineken is able to create a competitive advantage through its superior efficiency, quality and innovation. They are able to use both their products and their brand to satisfy customer's needs. Heineken contain both tangible and intangible resources which are both used to create value for the company.
Heineken are able to get the most out of their resources to reach a competitive advantage over its competitors. Heineken invest in the best plant and equipment which is crucial in the efficiency of production process. Their intangible assets prove to be very valuable for the company. Their brand name s the most valuable asset, they have built this name Heineken as a premium brand. Heineken have a lot of marketing activities for its brand name and image, as they realise that brand is a very important key for them to develop a strong market presence globally.
They see branding as a highly secure competitive advantage, which allows them to successfully expand into overseas markets. Not only do Heineken have the right resources to create a competitive advantage, but they also have the right management capabilities. These are the people creating and implementing the strategic strategies in which the company use to obtain a ustainable competitive advantage. In 2005 Heineken announced a new top management structure to enhance the company as a global organisation. "The new structure is better suited to the present organization and ensures faster decision- making.
In the beer market where the consolidation process is accelerating and rapid introduction of innovations is essential, this is crucial to the achievement of Heineken's long term ambitions"(Heineken International, 2012). Overall, Heineken is essentially able to create a competitive advantage and create value due to their core values and beliefs which they implement within the company. Heineken has a fundamental belief in delivery of quality, and are able to emphasise this value within all stages of the business. These values define Heinekens corporate culture and working methods which help them to do business successfully.
Heinekens success is due to their ability to constantly create value throughout all stages of the business, from production, to delivery to marketing activities. Their successful branding of the company has essentially led to Heineken having a competitive advantage. Stakeholder Analysis A stakeholder is usually defined as a person or group of persons who has an invested nterest in activities or performance of an organisation. For Heineken their stakeholder's area is the major driving force behind strategy development.
As one of the major brewing companies worldwide, it has meant that they have had to analyse each party in depth, in order to development the adequate long term plan. Employees for any transnational corporation, particularly Heineken who are providing products around the world are extremely important. They are their greatest asset. While Management plan strategy it is ultimately Heinekens employees which implement the plans. Without them, strategy is only a proposal. An employee in Heineken has low interest, yet high power. Management must keep them satisfied in order to operate strategically.
To do this they must provide them security in wages and retainment, and in return employees must work accordingly. Employees are always going to be a stakeholder group, yet the individuals within it are always going to be changing. Heineken acknowledges this throughout their continual survey assessments on working climate and the promotions of "team talk" dialogue sessions. Employee Representatives also known as the Unions is another stakeholder group hat is constant. While they only have both low interest and power, this stakeholder group must be monitored (minimum effort).
Related Topics