Statement of Purpose for University of Essex Msc Financial Economics and Econometrics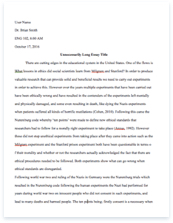 The whole doc is available only for registered users
A limited time offer! Get a custom sample essay written according to your requirements urgent 3h delivery guaranteed
Order Now
I would like to apply for a scholarship at University of Essex's MSc Financial Economics and Econometrics program because I believe that seeking higher studies would further enhance and improve my skills and knowledge and would eventually allow me to greatly contribute to the field economics in general. I believe I am an ideal candidate to be given a scholarship in the program as I possess a substantial amount of knowledge, a wide variety of skills, various experiences, and the right attitude that would enable me to become successful in my chosen field.
I graduated with honors from ITESM CCM's Bachelor of Arts in Financial Management and was awarded as the best instructor of finance courses at the Universidad Panamericana in Mexico City, which was a contributing factor in decision to further my education. It was also through my service to the students that I learned how to become a more dedicated, more responsible, and more effective leader. In this regard, I believe that I could meet or even surpass the high standards of the University of Essex if am admitted to the scholarship program.
Moreover, I believe that the University of Essex's MSc Financial Economics and Econometrics would serve as an excellent stepping stone for me to attain my goals as it is one of the most prestigious schools in the country and is well-known for producing high-caliber graduates. I also believe that the school would give me a competitive edge over others as it excels in the field of economics and would also provide me necessary training, a broad range of skills and most of all, international experience that would no doubt contribute to my success in the future.
In short, my various skills, my experience, and most of all, my passion for economics would allow me to become an asset to the school. After I receive my degree, I will work hard and use the knowledge and skills I acquired from the university's program so that I would be able to achieve my goal to become a highly successful, highly adept, and well-rounded professional in the field economics and econometrics.
Related Topics