The position of masculinity and femininity in A Doll's House and Antigone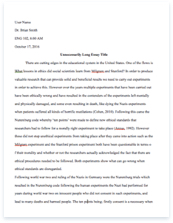 The whole doc is available only for registered users
A limited time offer! Get a custom sample essay written according to your requirements urgent 3h delivery guaranteed
Order Now
Issues revolving around the position of masculinity and femininity are prevalent in almost all societies, theatrical or real, and thus it is not surprising to find that the realist work of Ibsen, A Doll's House and the tragic work of Anouilh, Antigone, share these issues. Ibsen's A Doll's House, set in late 19th Century Norway during a time of institutionalisation of marriage, explores the sacrificial role of women through Nora; a young wife, living the existence of a doll for her husband. He also scrutinizes the obligation to the patriarchal society men bear on their shoulders.
Anouilh's Antigone, produced in France at a time, of German dictatorial rule in the 1940's, has had critics draw connections between Antigone's "passionate" idealism and the French Resistance, while Creon's "pragmatic" compromises are associated with the Vichy regime. Anouilh uses Antigone as a site to challenge the traditional gender construct through the position of feminist value and masculine integration. The eventual emancipation of both Antigone and Nora highlights the cost incurred to the individual at the break down of the societal value system.
Anouilh's depiction of Antigone is not in the traditional form of femininity, like her sister Ismene is, rather, Antigone is depicted as an androgynous1 female. Where Ismene is the appropriate, beautiful girl "smiling and chatting"2″surrounded by a group of young men"3 Antigone is sallow, stubborn and decidedly recalcitrant. Antigone retains her femininity but displays a marked acceptance of stereotypically masculine characteristics "… I used to fling mud at you, and put worms down your neck. I remember tying you to a tree and cutting off your hair. Your beautiful hair!
How easy it must be never to be unreasonable with all that smooth silken hair so beautifully set round your head. "4. Anouilh's stark contrast of the two sisters is later validated when a "… Frowning, glowering… stubborn"5 Antigone refuses to heed Ismene's begging to dissuade her from covering Polynice's body. Predictably, it is when Antigone is in argument that Anouilh most clearly illustrates Antigone's androgynous character.
In both situations of confrontation, with Creon and Ismene, Antigone switches between a more stubborn masculine approach "I spit on your happiness! I spit on your idea of life… 6 and a more tactful feminine approach "I frighten you… you are too fastidious to make a good tyrant"7 repeatedly. The adaptability provided to her through her androgyneity gives her arguments a broad spectrum of logic and compassion. Consequentially, her arguments are more compelling than those of Ismene or Creon. Parallels can be drawn between Kristina Linde and Nora of A Doll's House and Antigone and Ismene respectively.
Whereas Nora upholds the typically feminine submissive wife, playing the role "a little squirrel"8 or "sky-lark"9, Kristina brings a mix of adaptability and decisiveness to the text, " Nils… uppose we two shipwrecked people could join forces. What do you mean? Two on one spar would be better off than each of us alone", perfectly illustrated through Kristina's dealing with Krogstad displaying her ability to manipulate the situation to her benefit.
Initially, one is led to believe that Nora is happy with and accepting (or unaware) of her doll-like existence. She responds affectionately to the teasing, coddling and patronization of Torvald, " Yes, that's very true – 'all you can'.
But the thing is, you can't! Nora] (nodding and smiling happily)… 10 and speaks excitedly of his new post at the bank and the extra money it will provide. "… Now that you're going to earn a big salary, you'll have lots and lots of money"11 But as the play progresses, Nora reveals her desire for a more fulfilling life, "We've been married for eight years now. Don't you realise that this is the first time that we… have had a serious talk together? "12 and her need to liberate herself and make a life for her self. Her eventual emancipation comes at a cost to her though.
Before Nora can receive the freedom and gain the life experience she so much desires she must forfeit her current way of life, in terms of her children "I won't see my children"13 and also in terms of material wealth. There is no way that her freedom and her husband can co-exist in the same house. This is similar to the plight of Antigone, in which her emancipation, too, comes at a cost. Although, in her case, it is her actual life instead of her way of life. "Antigone had hanged herself by the cord of her robe, by the red and golden twisted cord of her robe.
The cost of emancipation for both Nora and Antigone leads into the sacrificial role of women highlighted in both texts by their respective authors. Ibsen, in his time, was widely recognized as a critic of the society in which he lived and through A Doll's House he paints a bleak representation of the plight of women in his society. As Nora stated, even though "… no man would sacrifice his honour for the one he loves"15″thousands of women have"16. Every female character in the text made a sacrifice at a cost to themselves.
Kristina had to sacrifice her love with Krogstad and marry a richer man to support her mother and brothers and even the nanny was forced to sacrifice her relationship with her own child to support herself. Unlike Ibsen, Anouilh was not as widely regarded for his critique of society, yet similarly in Antigone he has displayed the same sacrificial role of women through the Antigone and Eurydice in the taking of their own lives, Antigone for her morals and Eurydice for her son. " When the Queen was told of her son's death… she went up to her room… and there, Creon, she cut her throat. "17 One could say that she was obliged to.
Related Topics