How ICT is used in society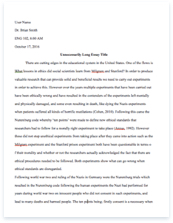 The whole doc is available only for registered users
Pages: 4
Word count: 912
Category: Society
A limited time offer! Get a custom sample essay written according to your requirements urgent 3h delivery guaranteed
Order Now
In this report I will study the uses of ICT in society and how it helps us as a society to make-work easier and more efficient. ICT is used different places such as home, schools, businesses and many more. In this report I will only be focusing on school and at home.
ICT used at Home
Under each heading I will mention ICT used.
Internet
The browser that I use is Internet Explorer. The hardware I have to get on the Internet is a computer and cable modem.
I use the Internet for many things such as:
> Visiting web sites and web design.
> Online-Gaming.
> Communicating.
> Research.
> Entertainment
I use the Internet to visit sites to find out information on games or information for homework. The search-engine I use to find information and search the web is Google.
Online-gaming is becoming popular and is the future of gaming. I use the internet at home to play online-games against other people.
Communication is used a lot and the Internet ables people to communicate with other people. The way people mainly communicate using the Internet are E-mail and MSN Messenger. You can send E-mails using either Hotmail or Microsoft's own E-mail program, Outlook Express. Hotmail is a on-line account that people can use to send E-mail.
I often use the Internet at home to research on any information I need to finds out i.e. Homework, News etc.
I use the Internet to download music, and video files. To do this I use Kazza lite k++, which from there I am able to send the music on my computer to my MP3 player. The music can also be burnt to CDs using the CD-R drive and then playable on a CD player or walkman.
Mobile Phone
Mobile phones are used a lot in today's modern age. Mobile phones are portable and are used for sending text messages and phoning people. The phone I have is shown on the right, but this is a old model as the new phones have a colour screen and able to take pictures.
Software
Software are programs that help you do certain things such as Microsoft Word is for writing documents such as letters and reports.
Software I use at home:
> Microsoft Word- This is for typing documents.
> Microsoft Excel- This is for making calculations and working sums out.
> Microsoft PowerPoint- PowerPoint is for making presentations.
> Adobe Photoshop 7.0- Is for making graphics
> Dream weaver MX- This program is used to make professional websites.
Security
Security is needed at home for protection of your computer. So that is why a firewall is needed to stop hackers and a anti-virus is to get rid of viruses and scans your computer. The firewall I use is Norton Personal firewall and the anti-virus I use is Norton anti-virus.
Internet
There are two ways to connect to the Internet they are Broadband witch is through a cable, and the advantage of broadband is that its always connected and it doesn't use the phone line. The other way is dial-up and this uses the telephone cable to connect. The disadvantage of this is that it blocks the phone so people can't phone when on the Internet and it is not as fast. I use broadband and the speed I use is 600kbs (killa bytes per second) this is reasonable fast as it is just over 10 times faster than dial up. The company that supplies the Internet is ntl. The other speeds of broadband are 128kbs, 600kbs, 1mb, and 2mb.
I also play games on a console; the three latest consoles are Playstation 2, Gamecube and Xbox. I have a Playstation 2, and I also have the ability to play games over the Internet.
At school
I use ICT at school and I will make a list of bullet points what I use:
o ICT lessons.
o Technology.
o Network and Intranet.
In ICT lessons ICT has to be used to complete tasks and projects. Each person in the class gets a computer to do the reverent things in the lesson. We use the software above like Word and PowerPoint to do coursework.
In technology ICT is used for design of projects. For example I use ICT in electronics to plan my circuit and design a case for the circuit. The programs used in technology are PCB design and Turbo CAD.
All staff at Queensbury to pass information around and to send registers uses the network. The Intranet is the school web site that is used to put notices on for students and teachers. Teachers use ICT to register classes so it is able to go on the database to store the information.
Digital Cameras
Digital cameras are used at home and at school, the advantages of digital cameras are that you can see the picture you have taken and then save or delete. They are also handy because they hold a lot of pictures and then you are able to transfer the photographs across to the computer. The school would use it to take pictures to but on the school website. I use a digital camera on holiday to take pictures.
Laptops
Laptops are used at school to communicate and enter the web. Teachers use the laptops to register classes and that is linked up by network.
Conclusion
All in all we depend a lot on ICT both home and school. Without ICT these jobs that need to be carried out would take a lot longer and less efficient. I think the report went well but unfortunately the project could not have been completed to its full potential, as we are limited had limited time to complete the report.
Related Topics