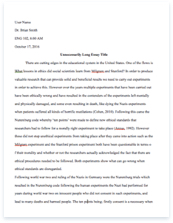 The whole doc is available only for registered users
A limited time offer! Get a custom sample essay written according to your requirements urgent 3h delivery guaranteed
Order Now
Distributive Negotiation focuses on acquiring the most value from what is available (Mayer, 2012). This style of negotiation becomes important when disputes between two parties cannot be solved in another manner. Meaning conflicts become resistant to resolution when the stakes are high for both sides. For example, budgets within a government agency need to be cut by 30%, putting the employees jobs at risk, such decisions about who and what to cut will most likely be difficult.
Utilizing a distributive tactic when dealing with the budget cuts becomes beneficial, by making several different cuts that are small enough where the impact on each employee will be minor. Mostly theorists of conflict resolution lean towards the belief that distributive negotiation is unnecessary. They argue that each conflict may be cooperatively solved through integrative bargaining. Integrative and distributive negotiations are not typically mutually exclusive strategies.
Integrative bargaining is beneficial in that it allows the joint value to become as large as possible, ultimately though both parties must distribute any value which was created (Mayer, 2012). If the joint value expands large enough, distribution becomes easy. However, when there is not enough value to give both sides what they want, distributive negotiation becomes difficult. According to Fisher, Ury, and Patton's book titled "Getting to Yes", (1981) disputants usually work together in order to "expand the pie" (joint value) thereby creating outcomes benefiting both sides.
They would argue that even when budgets need to be cut, both sides would make decisions which yielded them the best possible outcomes. Distributive negotiation is also criticized for the fact that it tends to lead to actions which become destructive and sometimes coerce or force the involved parties to focus on their differences. However, in situations where negotiators wishes to maximize the overall value which can be obtained within the settlement/deal and where they are not concerned with the relationship with the other party, distributive negotiations can be useful (Fisher, Ury, & Patton, 1981).
Take for example, a woman named Mary, who was driving along Highway 55 behind a semi-truck. Mary being impatient with the speed of the truck, decided to steer her vehicle over to look around the truck's driver-side in order to see if it was clear to go around. Before she knew what happened, Mary was hit head-on from an oncoming vehicle on the opposite bound lane. Mary suffered debilitating/permanent injuries resulting from the horrific crash.
A short time before the accident happened; Mary had taken her vehicle to Calhoun Chevrolet in order to have some repairs done to her 2008 Chevy Impala. Unbeknownst to Mary, her front headlight of the driver-side was malfunctioning. The other driver, who struck her in the accident, could not see her car due to that malfunction. Subsequently, Mary sued Calhoun Chevrolet as being liable for the accident, filing a million-dollar lawsuit. Calhoun Chevrolet did have an insurance policy with Moreel Inc. , insurance; it had a claim ceiling of $500,000.
However, after winning a summary judgment, against Mary, where the judge made a ruling stating there was no actual basis for a trial, Moreel Inc. , made a tentative offer of $20,000. Mary instructed her lawyer to counter that with the demand for $500,000 and also set in motion an appeal to the court's decision. Four months later the appellate court reversed the initial decision which earlier stated that there was no legal basis for trial, setting a date for both parties to argue their sides in court.
Two months after the court reversal Moreel Inc. insurance made Mary and offer for $250,000. Due to the fact that so much time had passed, Mary was beginning to exhibit risk adverse effects to the negotiation process (Mayer, 2012), instructing her lawyer to lower their demand from $500,000 to $350,000. Moreel Inc. rejected the offer, three months after the rejection, Mary then had her lawyer tell Moreel Inc. , that they would accept an absolute bottom settlement of $300,000, which the insurance company finally agreed to.
In this distributive style negotiation where both parties compete over a fixed pool of value ($500,000), any particular gain by either side represents a loss to both. This will also be considered a win lose or zero-sum negotiation (Mayer, 2012). This process involves the interplay of one's sides walk away value (the maximum/minimum a person will accept before walking away) along with the others walk away value. In this style of negotiation the goal is to establish the opposite sides value, and then negotiate the outcome which will be closer to your own value goal then theirs.
How both parties achieve their goals depends on the tactics and strategies they use (Gregory, 2008). When trying to gain a strategic advantage in distributive negotiation information is key. In the above example, the plaintiff's tactical goal within the settlement negotiation was to set the initial demands at an exaggerated level, way beyond the actual value in which they were willing to settle, in order to influence the possible outcome, because Mary believed that she might not get what she considers a fair settlement.
Doing so, the defendant went the opposite direction. The factors which help determine each sides set value is often determined by their perception concerning the strength of their case. This perception of position can often lead to an impasse in negotiations when the position of an individual side is emphasized beyond the actual interests of both parties (Mayer, 2012). When one side tries to assert their position over the other, the negotiations often involve deceptions and tricks, threats, ultimatums, or forcefully trying to outsmart/overpower the other side.
Ultimately the goal associated with distributive negotiations does not assure that both sides will win, but rather one side will prevail as much as they can, and the other side will lose, or receive less than it actually wanted. Obtaining these goals oftentimes relies heavily on the emotions at play or used in the tactics of the negotiation process. Typically these emotions play a positive or negative role, usually determining a decision by an individual concerning whether or not to settle.
Negative emotions can cause irrational an intense behavior, escalate conflicts, and cause negotiations to break down. However they may also be instrumental in attaining concessions from the other side (Mayer, 2012). Positive emotions on the other hand, mostly facilitate both sides coming to an agreement, while helping to maximize both sides' ultimate value goals, and as negative emotions assist in attaining concessions from the other side.
Positive and negative emotions can be displayed strategically in order to influence/coerce tasks or relational outcomes (Mayer, 2012). Relating emotion to the example, where Mary was basically fed up with the amount of time the settlement was taking (obviously an emotion inducing tactic by the insurance company), and the hardships in which she was enduring while waiting for the settlement, caused her to lower her bottom value goal, and settle for less than she was asking for.
Related Topics