Powerful Devotion to Religion and Authority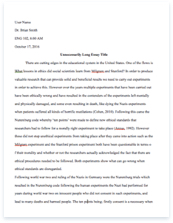 The whole doc is available only for registered users
A limited time offer! Get a custom sample essay written according to your requirements urgent 3h delivery guaranteed
Order Now
The heretic Mathias Hovius, identified himself as a Catholic archbishop in Melechen in Belgium in the late 1500's. Before his title of archbishop, he was a priest and pastor of the St. Peter and Paul cathedral. This was during the time of the Reformation, and there had been an imbalance of power between the church and state. One day, the English Fury began in full force, where thousands of Protestant people invaded and attacked the Catholic territory. This battle led Hovius trapped in a small wardrobe of a nearby palace, where he would be confined until he could escape. It was dangerous at the time of the invasion for Hovius to present himself as priest. Three days later, Hovius exited the palace and the city of Melechen as a peasant, because of the smock he had exchanged for his priest-wear to save his own life.
Mathias Hovius presents a diary, where he shares his journey after his flee, and his brave return to Melechen to bring Catholicism back into the church as archbishop. Mathias Hovius was a powerful archbishop who demonstrated loyalty to the dedicated Christian martyrdom of Melechen. Not only did Hovius display devotion to his religion and authority, but each individual included had influenced devotion within their own beliefs. Despite their different views on faith, it is evident that the strongest force in this tale is the powerful devotion of religion and power. Hovius was blessed to have the archdukes by his side to assist him. This includes the famous Archdukes of Isabella and Albert, the rulers of the Spanish Netherlands. This impressive duo established provinces in Spain that brought tranquility to the loyal citizens of their country. Hovius curtseyed in front of Albert, as Albert vowed to honor his land that he was now taking over. Hovius knew that his allies would accomplish their goals. Isabella's father, Philip II, had dreamed that Isabella would follow in his footsteps of sovereignty. His wishes came true. Isabella's dowry brought superiority between her and her husband, Albert. Together, they ushered Catholicism back into the Spanish Netherlands. They were devoted to their religion and wanted to restore peace into the country under their own reign of power. Hovius' new title as archbishop did not stop him from the challenges thrown his way.
He faced many challenges throughout his reign, including the occurrence with Anna Utenhove. Anna Utenhove was an Anabaptist martyr and servant woman. Anabaptists believed in secular authority between church and state, meaning that neither Catholic, nor Protestant religions were going to be favored over the other. Anabaptists represent radical reformed Protestants who base their beliefs from other well-known Protestants, such as Martin Luther and Huldreich Zwingli. Utenhove and other Anabaptist martyrs were arrested for their beliefs and their behavior was seen as heresy to the loyal Catholics. Anna refused to accept her punishment of penance and fine, and it was the law that nonconformist women were eligible for punishment of being buried alive. Hovius felt a sense of empathy for the woman because of her strong beliefs. She was fighting for what she believed in, just as he would do for Catholicism. Hovius and Archduke Albert had given Utenhove several opportunities right up until her execution to disavow her Anabaptist beliefs, but she refused. They even asked her once more before her final body part, her head, was buried and she still refused. Although she did not retain authority, Anna Utenhove was a committed Anabaptist martyr, and she self-sacrificed her own life for her secular beliefs, until she lost her battle to death.
The next challenge was Hovius' dispute with Rome. During this time period was the Counter Reformation, which was the recovery of Catholicism into the church, and the movement away from Protestant practices that were brought in by the English Fury. The Council of Trent was issued for bishops to take on the responsibility to carry out the council's reforms. It became one of the most important elements to reform the Catholic church. The council was very successful, and they attained their goal. The Catholics were adamant about bringing back their religion into their city. It was Hovius' duty to instill this upon Melechen. But this was not going to be easy. For the council to work, Rome would have to offer part of their authority over to the bishop. Rome was not very accepting of this proposition, as they do not believe in central authority. Thus, it created controversy. Both Rome and Belgium were at a disagreement because neither of the countries were going to forsake their own beliefs to help benefit the other. They both had their own strong beliefs, and they were very dedicated to following them. This dispute demonstrated the strong forces of religion and authority, resulting in a duel between both countries.
Jan Berchmans Jr. was a schoolboy from Diest. He was very intelligent, and showed piety at a young age. Berchmans was destined to go far in life. However, Berchmans came from a lower-class family, and this limited his capabilities of moving schools. With Berchmans' pious abilities, he was requested to move from the Latin School in Diest over to Melechen, the city where archbishop Hovius was located. This was a huge transition for the boy, because Melechen was clearly a largely Catholic city. The Latin School of Diest also performed Catholic practices, but Melechen would open new opportunities for the boy, as Melechen was much stronger in their Catholic views after the reformation of the Church. To summarize, there was a lot of competition of which school the boy would choose. He received a better scholarship in Melechen, and decided to enroll as a student there.
Not long after, he decided to become a member of the Jesuits, and left Melechen. It is apparent in the story of Jan Berchmans Jr., it emphasizes the roles of power between clergymen and the forces of religion in an order to perform his pious expertise. Throughout his reign, Hovius' goal was to recreate the church in his own archdiocese. It was imperative to him that he brought Catholicism back into his city. He overcame many hardships throughout his journey, and he succeeded until his death. As Hovius' famous motto vocalizes "patience conquers the mighty", it is evident that Mathias Hovius, the powerful and persistent archbishop, made a multitude of sacrifices, and worked strenuously throughout his dynasty to restore and instill the mighty Christian martyrdom of Michelen. Not only did Hovius display his devotion to his religion and authority, but each individual included had influenced their devotion within their own beliefs. Despite their different views on faith, it is evident that the strongest force in this tale is the powerful devotion of religion and authority.
Related Topics