Positive Effects of Tourism in Developing Countries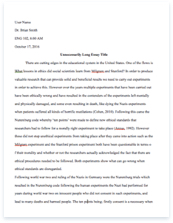 The whole doc is available only for registered users
Pages: 5
Word count: 1187
Category: Tourism
A limited time offer! Get a custom sample essay written according to your requirements urgent 3h delivery guaranteed
Order Now
Tourism has been increasingly viewed as an alternative approach in economic and environmental development as well as in the aspect of social and cultural in developing countries. Combating poverty is probably the most leading problem that most of the countries in the world especially countries that is still in the process of developing (Bhutan, Haiti, Indonesia, Malta and Philippines). Compare to fully developed countries, developing countries suffer from the lack of funds to meet the needs of its people. Hence the government of these nations chooses tourism as a way to help their nation to prosper. This is because developing countries are mostly rural, and they possess natural physical landscapes and features that can be developed to attract foreign visitors.
The purpose of this paper is to find out the different benefits of what tourism can bring to nations with a low living standard and to inform the readers the economic, social, cultural and environmental impact of tourism focusing only in least developed countries. This study will help the readers to identify the positive aspect and possibly come up a plan to establish a sustainable tourism development that will maintain the benefits and limit the negative effects of tourism in those countries. Though it is important that the negative effect should be included to fully understand and analyzed the problem this paper only limits on the positive effects of tourism in developing countries and narrowed down to the economic, social, cultural and environmental impact only.
Definition of terms
1. Tourism – according to World Tourism Organization (WTO) it is defined as the activities of persons travelling to and staying in places
outside their usual environment for not more than one consecutive year for leisure, business, and other purposes. 2. Developing country – is a nation with a low living standard, undeveloped industrial base and low Human Development Index (HDI) relative to other countries. Also known as third world countries and Least Developed Countries.
Economic
Tourism is firmly established as the number one industry in many countries and the fastest growing sector in terms of foreign exchange earnings and job creation. It also helps to contribute to the balance of payments by correcting the deficit of many countries through earning the much needed foreign currency in international trade. Zenaida commented that generating employment is perhaps the greatest advantage of tourism in developing economies. Globally in 2011, the travel & tourism economy (direct & indirect) employment is estimated at 254,941,000 jobs, 8.7 % of total employment. By 2022 this should total 327,922,000 jobs, 9.8 % of total employment. The tourism industry obviously generates income within the host country. According to The World Travel and Tourism Council the total contribution of tourism to gross domestic product is 6,346.1 USD in billion and rise to 9,939.5 USD in billions in the year 2022.
The growth of tourism creates a need for an improved infrastructure in developing economies. Thus it is not only to develop and improve infrastructures but it also helps the local citizens to benefit with the development for example improve roads helps the locals in outlying areas while airports may open up the economies of the remote regions.
Social
One of the most important benefits of tourism especially in developing countries is the social exchange of the host country and the foreign tourist. It helps them to understand one another not only in learning their languages but also in their own cultures. By social exchange it helps the poor nation to be encouraged to adapt to the realities of modern life and improvement of one's lifestyle. It creates peace and stability between nations. It can help bridge the psychological and cultural distances that separate people of different races, religions and stages of social & economic development.
Cultural
Tourism emphasizes a sharing and appreciation of cultures rather than lack of trust brought about by isolation. The tourist and the local resident begin to appreciate the rich human and cultural diversity. The mutual trust and respect between the host country and the visitors evolve for one another. It also brings dignity of life on earth when people saw the beauty and authenticity of all the living things on earth. Somehow with the help of tourism it motivates the indigenous groups to preserve their heritage in the form dance, music and artifacts.
Environmental
Tourism helps to conserve the environment of least developed countries that is in danger of being destroyed because of lack of concern or in some cases because of war. It encourages the government to preserve the historical sites, monuments and the development of the world's cultural heritage. It helps to protect the centuries old sites that if it has been destroyed it can never be restored again just like Hanging Gardens of Babylon which was part of the seven wonders of ancient world and its majestic construction can only now be seen on old pictures.
Conclusion
In developed countries, unspoiled natural attractions are becoming rare and rare. Hence, people travel to developing nations where nature is still unspoiled or where the remains of ancient civilizations are located. This gives the mentioned groups of countries the opportunity to help their nation to develop. They used tourism as an alternative approach to prosper. The environment of least developed nation is mostly undeveloped and composed of rural areas where beauty of nature and historical places is still present.
The promotion of tourism in developing countries as a growth sector resides in its perceived potential to accelerate growth in GDP; to
create employment: to increase foreign exchange earnings; to preserve and conserve the environment; and to enrich the culture of one's nation and establish peace and understanding.
Since developing countries tend to import more and their exports hold only a small portion in the international trading market leaving them to have a very limited financial resources, so capitalizing on tourism remains their best alternative to maintain a growing economy. They mostly depended on the natural resources they already have and they just do some improvements and they can now use to attract tourist as well as income. The increasing fascination with tourism has been motivated the developing countries because of its potential economic benefits that they immediately enter this industry without proper planning. Thoughtless development, inappropriate development, overdevelopment, or unfinished development can easily damage the environment and create conditions for conflict instead of peace. They must devise a way to develop a sustainable tourism industry, one that maintains economic benefits and limits associated negative impacts.
Bibliography
Cruz, Z.L. (2005). Principles of Tourism Part II. Manila City: Rex Bookstore Inc.
Cruz, Z.L. (2006). Principles of Tourism Part I. (rev. ed.) Manila City: Rex Bookstore Inc.
Goeldner, C.R. and Ritchie, J.R.B (2006). Tourism; Principles, Practices, Philosophies. New Jersey: John Wiley & Sons, Inc.
Huybers, Twan. (2007). Tourism in Developing Countries. Massachusetts: Edward Edgar Publishing, Inc.
Sloman, John (2004). Economics. Penguin. pp. 516, 517, 555–559.
United States Institute of Peace. (2009). Tourism in the Developing World: Promoting Peace and Reducing Poverty. Washington, D.C: Honey, M. and Gilpin, R.
Vaugeois, Nicole. (___). Tourism in developing countries: refining a useful tool for economic development.
Walker, John R. (2006). Hospitality.
http://www.wttc.org
Related Topics