Photographer Richard Avedon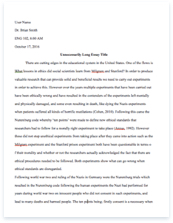 The whole doc is available only for registered users
OPEN DOC
A limited time offer! Get a custom sample essay written according to your requirements urgent 3h delivery guaranteed
Order Now
I have a white background. I have the person I am interested in and the thing that happens between us.
                                                                          Avedon Richard, 1994
What does the name of Richard Avedon mean for those who are interested in  photo? Without any doubt, he is a master. Is he the interesting master? – It is unconditional. However, why do we consider him as such interesting master? It is hard to answer this question.  It is so much written about him, that it is almost impossible to refrain from repetition.  But let us try to do it.
Richard Avedon was born in 1923 in New York City. He spent his childhood in New York's Jewish milieu. His family owned Avedon's of Fifth Avenue, a stylish women's specialty shop. Once helping his father to arrange shop-window he saw the photographer who took a picture of model, he saw the picture of his future. Since twelve, he was a member of photo club.
During 1937-1940, he was co-editor of The Magpie, the literary magazine of De Witt Clinton High School. During his shot service in merchant marines, he was duty to make photo-reports. But he was interested in fashion.  And in 1944-1950 along with Alexey Bordovich Avedon studied at The Design Laboratory, New School for Social Research, New York City. At the same time, he became the stuff photographer for Harper's Bazaar and kept this position toll 1965.
In 1957, he was the visual consultant for the Funny Face, the film of Paramount Pictures with Audrey Hepburn and Fred Astaire.
In 1966, he became a staff photographer for Vogue and held this position until 1990.
In 1992 Avedon became first staff photographer for The New Yorker.
His camera and he were everywhere they could find something interesting, they always was in the hub, in the heart of events. For example, in 1963, Avedon photographed the Civil Rights Movement in the South; in 1969, he photographed the Anti-War Movement including Chicago; in 1970, he went to Vietnam and worked with the Mission Council.
He had a lot of publications among them : Observations (text by Truman Capote, 1959); Alice in Wonderland: the Forming of the Company (text by Doon Arbus, 1973); Portraits (1976); Avedon: Photographs 1947-1977 (essay by Harold Brodkey, 1978); Avedon the Sixties (along with Doon Arbus, 1999);  Richard Avedon: Made in France (essay by Judith Thurman, 2001).
 He went down in photo art history of the twentieth century as the photographer of fashion-magazines and as the portraitist. His photos of clothes as well as his portraits are marked by his general  principle:  the model knows, that he (she) is being taken a photo and challenging to the photographer.
The thing, which always marks out Avedon's photos, is that they are extremely naturalness. Their naturalness is that sort of naturalness when the character of the picture does not pose, does not play for the camera; but at the same time is not constrained. Such naturalness looks frankly and sometimes even cruelly.
Avedon was not interested in people's secrets. In his works, he emphasized that the fact of having secrets or latent strains is one of the most interesting things for portrait. In this case the portrait depicts such latent strains and secrets, that is considered as the most interesting thing in the portrait.  As example in the interview for Egoiste Avedon stated that, his photo gave an estimate rather him than his characters.
It is interesting that Avedon almost eliminated the distinction between such opposite genre as fashion photo and reporting. Sometimes it is hard to explain whether photo belongs to fashion or reporting. Thus, Avedon created his own, individual genre. It is his feature, which can be considered as handwriting. His characters are out of material and physical context. There is no any entourage, but only character on the white or grey background and firm black frame. It is almost graphics.
Avedon chose background depending on situation. For example, taking a photo of Warhol he used grey background, thinking that grey background was more romantic than white one and contrasted to ugly Warhol's scars. Famous Warhol and his legendary scars, what did he try to hide showing his scars?  Warhol is like picture in the picture. Compare Avedon's black frame with Andy in the center with Warhol's black clothes and his mutilated body. Let's consider his clothes as a frame for his art, art of being special even paying such price. Andy tries to show suffering, but does he really suffer?  Look it closely and you can see the proud, which has hided behind his eyes. It was Avedon's style: to show not features person pretended to show but to hide.
White background Avedon considered as painter's mean, that helps the photographer to reach symbolism in his portraits. But at the same time he  did not allow the object to be on the first plan. As it was said to Grand Street, that it was really hard to express emotional content of the things which in some respect were comic, and at the same time but them in firm black frame. That was Avedon's challenge and the thing he was famous with.
As example we can consider the photo of Malcolm X (1963). On the picture Malcolm is put out of focus, but nevertheless it is still strict and firm picture. Despite of its blur there is something cruel in it. Avedon showed not only Afro-Americans' leader, but also the extremely tired and exhausted person. His picture is blur, may be because Malcolm did not define the way of his struggle and existed as white among blacks.
Avedon's photos were not only pictures; they were life, even his works for advertisement and fashion. Camera was a mirror, which reflected his vision on everything that were around him.  As his said: "I know that t6he accident of being photographer has made my life possible". That is all Avedon in these words.
References
Avedon, Richard, Conversations.
Avedon, Richard . Avedon: Photographs 1947-1977.New York: Starus & Giroux,
      1978.
Mc Murty, Larry; Wilson, Laura, Avedon at Work: In the American West. University of Texas Press, 2003.
Van Riper, Frank , Avedon : The Roar of Agining Lion
<http://www. Washingtonpost.com/wp-srv/photo/galleries/essays/poup_02.html>
Related Topics