PESTLE Analysis of Spotify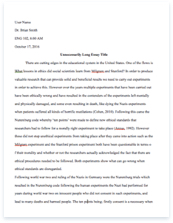 The whole doc is available only for registered users
A limited time offer! Get a custom sample essay written according to your requirements urgent 3h delivery guaranteed
Order Now
Introduction
Spotify Is a Luxembourg based company that provides digital music streaming and advertising services. The service has over 20 million tracks and allows subscribers to freely choose the tracks they want to listen to. Spotify offers its services in two forms; the free version with advertisement and the premium version that requires monthly payments. Both versions allow unlimited streaming and have the same music catalogues except premium version which allows users access to pre-release exclusives. Spotify was described as the "biggest streaming platform in the world," with more than a hundred million active monthly users in June 2015. It was valued at $13 billion in 2017 making it the highest valued venture-capital-backed company in Europe (Vonderau, 2019). Spotify can be described as a business that brings two or more group of users (such as advertisers and consumers) together and generates profits as a result of the established interaction. According to Financial Times, Spotify Technology SA revenues has increased by 28.58% from 4.09bn to 5.26bn.
The company has also reduced the cost of goods sold, selling, general and administrative expenses and debt expenses (all as percentages of sales). These changes narrowed profitability losses from -1.24bn to -78.00m. Source: www.ft.com Apple who was already playing a leading role in the digital downloads was caught unawares with the arrival of the online streaming service Spotify. It paid $3bn for beats the maker in order to get ahead and make up lost ground. It went further to launch its own music streaming service the next year giving access to millions of tracks. Even though Apple preinstalled the music app on every iPhone and featuring superstar DJs for its beat on online radio, critics still prefer Spotify's personalized features and complained about Apple's chunky interface. Apple is beginning to recover grounds with Spotify and is recently the top streaming service in the US, however, Spotify has remained the leading music service provider globally with over 78million subscribers. Source: www.ft.com
1.0 Pestle Analysis On Spotify
The primary objective of this assignment is to use PESTLE analysis is to identify the macroeconomic factors that affect Spotify; its brand, its business strategy or even the entire company as a whole and the changes that are likely to occur. We will also determine if these changes are opportunities or threats to Spotify. An in-depth analysis of macroeconomic factors is only relevant in relation to a particular company so that the company can anticipate the possible changes that will occur as a result of these factors. Macroeconomic factors are divided into 6 six different categories; Political, Economic, Social, Technological, Legal and Ecological. The political situation in a country (government pressure, monetary policy, political unrest, the effect of government policies etc.) significantly influences any company that decides to set up in that country. Economic factors include observing the country's GDP, its task rates.
In as much as the company cannot change the economic situation, it can prepare itself to able to deal with possible economic fluctuations. Social factors involve the population (age distribution), the new trend. It also includes socio-cultural factors such as religion, culture and society. Social factors help the company to refine its analysis to better understand their target market, and meet their specific needs. Technological variables include; IT, technological advancements and changes. Technology is ever changing as many experts all over the globe are working and bringing out new technological processes. Some of their findings might not have an influence on the target market while others will bring tremendous change. It is very important to be aware of the regulations (labour laws, trade laws, customer protection rights etc.) in the country where the company is or will be located. This is where the Legal factor comes in, this will enable the company to shield themselves from any possible legal attack. Laws and regulations vary according to countries. For example, laws in relation to weapon carrying vary in different countries that mean anyone who wants to venture into this business will have to align his business activities in relation to the laws and regulations he finds on ground. Environmental variables include changes in climate, increase in pollution, waste management etc.
1.1 Economic Factors
Digital currency is fast growing globally, According to CNBC, the CEO of Fintech Company Circle said that every currency in the world from the US dollar to the Chinese Yuan will have its own cryptocurrency version. Circle has a product that allows users to invest in cryptocurrency like bitcoin and ethereum. Recently, it said that it wants to introduce a new cryptocurrency that is tagged to the US dollar called USD Coin. The whole idea behind this is to help speed up transactions made with dollars by using blockchain technology. Spotify can capitalize on this new trend of instituting digital currencies and introduce the use of cryptocurrency as a means of payment to subscribers all over the world.
1.2 Technological Factors
Sphero the robotic toy maker of Star Wars R2 – D2 robots, has relaunched (the tech was offered by another tech company and Sphero bought it) the Speedrums Music Motion – enable blue tooth ring. It is Bluetooth enabled ring that can be customized for over 100 different devices, the ring allows kids to make piano tunes, drum beats and other sounds by tapping it on a coloured mat provided by the company. Even though this new tech is a toy for kids, this is clearly an opportunity for Spotify. Spotify can partner with this company and start their own customized production of these beat making devices. The sale of this new devices will definitely increase revenue, beat makers can easily make beats and directly upload them on Spotify for people to listen to an artist to purchase by doing this, and Spotify will be expanding its business venture to selling digital devices. The number of subscribers will also increase as there will be tons of new beatmakers who will see this as an opportunity to promote themselves.
1.3 Social Factors
For over a hundred years, the world has experience increment and decline in population. Some parts of the world are seeing little measures of increment while some, for example, Japan, Germany and Spain are really experiencing a decline in population. According to the UN, by the year 2050, the annual increase in population will be more than 42 million people per year and the total population will have doubled to 2.4billion. 54% of this population increase by 2050 will come from Africa and by 2100 Africa will contribute 84%of the total growth. According to Bish (2016), there are some projections that Nigeria will add more people to the world's population than any other country by 2050. Now here is a big opportunity for Spotify, if access to Spotify is allowed in Nigeria in the nearest years, there will an incredible increase in the number of subscribers to its streaming platform.
1.4 Legal Factors
President Donald Trump on the 11th of October signed the Music Modernization Act into Law. This law updates copyright laws and also see to it that artists are better paid for streaming. There is a massive amount of paperwork and royalty processing that digital music services have to deal with in order to conform to mechanical licensing laws and the legal problems that could occur if they get it wrong. The MMA solves this problem for Spotify by easing it off the stress of so much paperwork and giving this work to a nonprofit mechanical licensing agency that will be set up by the US copyright agency. This will help protect Spotify from future lawsuits as they will pay fees to the mechanical licensing agency which will in turn pay royalties to the right holders.
Related Topics