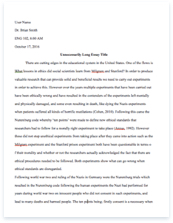 The whole doc is available only for registered users
A limited time offer! Get a custom sample essay written according to your requirements urgent 3h delivery guaranteed
Order Now
Mobile phones:
I often use use mobile phones which have many uses like making and receiving calls, entertainment, games, even things like calculators and internet. Mobile phones using analogue or digital cellular technology are also known as cellular phones or wireless phones. Wireless telephone permits telecommunication within a defined area that may include hundreds of square miles using radio waves in the 800 – 900 megahertz (MHz) band. As for 2004, there are more mobile phones than fixed landline phones in the world, and mobile phone operators are increasingly supplanting traditional telephone companies. The disadvantage of a mobile phone is that it may have harmful radiation that could have an ionizing effect on the body cells. This is not definite but the precautionary principle is to be applied.
MP3:
I have a MP3 player and use it mainly as a portable source of music. MP3 can also be used as a USB stick to save software data on. Short for Mpeg Layer 3, MP3 is an audio compression standard for encoding music files. MP3 files are played via media player software in the computer, such as iTunes or Windows Media Player. MP3 sound quality cannot fully match the original CD, but millions of people consider it "good enough" especially because they can pack thousands of songs into a tiny pocket-sized player. The main disadvantage of the MP3 format is that it needs to be decompressed when played. That means that we need a computer to play them and that we cannot hear them in our ordinary home stereo CD players
IPOD:
An ipod is sort of the safe as MP3 player but the significant difference is the you can save much more data but you can also use it to play games. Originally a portable hard disk drive produced by the Apple Computer Corporation. There are now types of ipods with flash memory, which have no moving parts. An ipod is typically used to store music files such as MP3s but can also be used for storing other files such as images or other data. The disadvantage of the iPod is its durability – it fades out quickly
DIGITAL CAMERA:
A camera that stores images digitally rather than recording them on film, once a picture has been taken it can be downloaded to a computer system, and then manipulated with a graphics program and printed. Unlike film photographs, which have an almost infinite resolution, digital photos are limited by the amount of memory in the camera, the optical resolution of the digitizing mechanism, and, finally, by the resolution of the final output device. Even the best digital cameras connected to the best printers cannot produce film-quality photos.
Social
Microwave:
In my household we use a microwave to heat ready foods like microwave chips. Microwave is an appliance that cooks food by means of high-frequency electromagnetic radiation. A microwave oven is a relatively small, boxlike oven that raises the temperature of food by subjecting it to a high-frequency electromagnetic field. The microwaves are absorbed by water, fats, sugars, and certain other molecules, whose resulting vibrations produce heat. The disadvantage of the microwave is that it cannot cook foods without water, fats, and sugars.
Oven:
I also use a oven in my household to cook foods like chicken or potatoes. An oven is an enclosed compartment for heating, baking or drying. It is most commonly used in cooking and pottery. Two common kinds of modern ovens are gas ovens and electric ovens. Ovens used in pottery are also known as kilns. An oven used for heating or for industrial processes is called a furnace or industrial oven. The disanvantage of an oven is pretty much the same as the microwave; that it cannot cook foods without water, fats, sugars.
Internet:
I have internet connection in my house which has many uses such as going on online sites were you can chat to your friends. The Internet is the publicly available worldwide system of interconnected computer networks that transmit data by packet switching over the Internet Protocol (IP). It is made up of thousands of other, smaller business, academic, and government networks that provide various information and services, such as by electronic mail, online chat, and on the graphical, interlinked World Wide Web. The disadvantage of a mobile phone is that you get much irrelevant information when you search.
MSN:
I use MSN to communicate with friends and the major advantage from this is you can talk to many people at once and also it is free. MSN (or Microsoft Network) is an internet service provider and web portal created by Microsoft on August 24, 1995, coinciding with the release of Windows 95. The MSN moniker has since been extended to Microsoft's Hotmail web mail service and the MSN Messenger instant messaging client, as well as other Microsoft-branded websites.
Camera:
I have a camera with me most of the time as it is on my mobile phone. Camera is good because it is easy and quick to capture pictures. Camera is a device used to take photographs, either singly or in sequence. The name is derived from camera obscure, Latin for "dark chamber", an early mechanism for projecting images in which an entire room functioned much as the internal workings of a modern photographic camera, except there was no way at this time to record the image short of manually tracing it.
Telephone:
I use a Telephone in my household which I use to contact other people mostly family. Telephone Instrument that communicates speech sounds over a distance by means of wires or microwaves. In 1876, a prototype was invented, which employed a diaphragm of soft iron that vibrated to sound waves. These vibrations caused disturbances in the magnetic field of a nearby bar magnet, causing an electric current of fluctuating intensity in the thin copper wire wrapped around the magnet. This current could be transmitted along wires to a distant identical device that reversed the process to reproduce audible sound. Later improvements separated the transmitter from the receiver, and replaced the bar magnet with batteries. The disadvantage of the mobile phone is that it is not private for one person but other people in the family will pick up the phone.
SCHOOL
Microsoft word:
I use Microsoft Word in school but also socially. Microsoft Word is a word processor and long was considered to be the main program of Office, although with the rise of electronic communication that distinction has now passed to Outlook. Word possesses a dominant market share in the word processor market. I use Microsoft Word to write essays for school assiment.
Microsoft Excel:
Microsoft Excel is a spreadsheet program written and distributed by Microsoft for computers using the Microsoft Windows operating system and Apple Macintosh computers. It is overwhelmingly the dominant spreadsheet application available for these platforms and has been so since version 5 (1993) and its bundling as part of Microsoft Office. I use Microsoft Excel for maths because it collects much data and do different kinds of calculations.
Microsoft PowerPoint:
Microsoft PowerPoint is a popular presentation program developed for the Microsoft Windows and Mac OS computer operating systems. Being widely used by businesspeople, educators, and trainers, it is among the most prevalent forms of persuasion technology: according to its vendor, Microsoft Corporation, some 30 million presentations are made with PowerPoint every day. I use this programme to present my ICT work.
Computer:
A computer is for making or controlling operations that are expressible in or terms. While factually accurate this definition and those found in other dictionaries, are so broad that they fail to differentiate between the many types of historic, contemporary and potential future computers. I use computers in school to research for information.
Calculator:
A calculator is a small special-purpose device for performing numerical calculations. It should not be confused with a calculating machine. Nowadays many people always have a calculator with them as part of their mobile phone and/or personal digital assistant. Engineers and accountants often make use of calculators for problems where a computation is not complex enough to demand the use of a general-purpose computer. I and other school pupils and students often use calculators for mathematical school work.
Printer:
Electronic device that accepts text files or images from a computer and transfers them to a medium such as paper or film and it can be connected directly to the computer or indirectly via a network. Printers are classified as impact printers (in which the print medium is physically struck) and non-impact printers. I use printers in school to print the work I have already done on the computer.
Related Topics