Patient Falls and Prevention in Health Care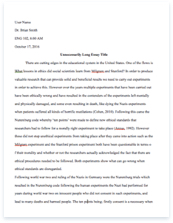 The whole doc is available only for registered users
A limited time offer! Get a custom sample essay written according to your requirements urgent 3h delivery guaranteed
Order Now
Patient falls are a significant representation of adverse events in health care organizations worldwide. There are several common risk factors intrinsic to patients, which include reduced vision, musculoskeletal disease, altered mental state, history of falls, and other chronic diseases. Health care organizations are expected to focus on those intrinsic factors as well as the extrinsic, which are those present in their patient's environment. For example, the risk may increase for patients if there is poor illumination, sedating medications, inadequate assistive devices, and elevated beds (Varkey, 2010). Roughly 84% of adverse events in acute care settings are falls. This serious problem often cause delayed recovery with many patients. It has been reported that more than 250,000 patients fall each year with more than 1000 resulting in fractures. In the United States alone, it has been reported that as many as 20% of patients hospitalized will fall at least once during their stay.
What is worst, more than 25% of those who are old and frail will die from their fall or the result of its complications (Davis, 2012). Furthermore, in the year 2007, it was reported that the cost of these falls have totaled to be around $15 million dollars a year and this number is climbing. Experts suggest one on one nursing can reduce these numbers. However, hospital budgets, staffing, and other duties of nurses may not allow for the necessary coverage (Grant, McEnerney, & Proctor, 2013). Nurse staffing shortages have long been an issue at most hospitals across the United States. Consequently, these shortages have been proven to put patients more at risk.
In an article published in Nursing Times, the author, Jenni Middleton, goes a step further and states understaffing alone is not the only reason that increases the potential for patient falls. The writer also, cites resourcing decisions as part of the problem. Some experts argue that the number of staff is much higher than a few years ago but the patient needs have also grown. Meanwhile, health care organizations are forced to play catch up, as staffing levels have been very low in the past and patients. Unfortunately, patients will receive care that is quite possibly less than optimum. In addition, some forms care may have potentially tragic consequences (Middleton, 2014). System Errors and Human Faults
Patient safety and quality of care are very important aspects of service provided by health care organizations. The Joint Commission on Accreditation of Healthcare Organizations (JCAHO) has provided standards as a guideline and a means to evaluate these organizations. These guidelines are called National Patient Goals. While it has been often recognized, the contribution of altered mental status, age, and medications play a significant role in the patient falls rate. Based on collected data, the primary actions related to the falls are patient wandering and toileting /transferring to and from the toilet. Strategies and Tools for Reducing Risk Related Safety Issues As health care providers, the best strategy in preventing these events from taking place would be preforming continuous and effective assessments of all patients for falls risk. All nursing staff are provided falls risk education and this training will be After a patient has been identified as a falls risk, the facility will then be able to provide the necessary patient specific measures to reduce the risk.
In addition, there should be implemented actions from prior reviews and assessments to improve facility-wide fall rates (Varkey, 2010). Collecting data on patient safety has also been a very effective way for quality improvement departments to ensure the best possible service is being provided to its patients. Once this data is collected and analyzed, it can objectively measured against the industry standards and guidelines. However, organizations must use multiple databases to compare as all measurements are not standardized so all team members must be able to interpret the data.
The goal is to achieving positive outcomes, which are very important to become and remain a successful health care provider (Hook & Winchel, 2006). Currently the Centers of Medicare and Medicaid (CMS) require health care organizations to collect data on patient safety. Due to the increasing number of falls, these events have been prioritized as a focal point in patient safety. Many events result in fractures, surgery, or even head injuries. After which interrupts wellness and increases the probability of prolonging hospital stays. The CMS makes it possible for organizations to use the data for care coordination and other research and analysis (2008). Involving Patients and their Families
Improving and finding new ways of preventing patient falls, will remain a priority in health care. The multidisciplinary teams will continue to have meeting to discuss ways to determine those patients who are risk, while developing training methods to educate staff on prevention. For example, each patient will be initially assessed for the risk of falls on admission. The patient and their family member or caregiver undergoes fall risks education via verbal and visual cues. In addition, many institutions will promote patient centered care models that involve the patient and family members. In Essence, staff members, the patient, and his or her family will also contribute to care. This process further invites dialogue between patient and medical provider (Varkey, 2010). Conclusion
Patient falls have been a very important topic and focal point of the JCAHO. This hospital accreditation has developed National Patient Guidelines for organizations to model. These models will effectively ensure hospitals are providing quality care as well as offering a safe environment for their patients. In addition, they will provide the necessary training for all staff .
References
Centers for Medicare & Medicaid Services. retrieved from
http://cms.hhs.gov/Center/Special-Topic/Quality-of-Care-Center.html Davis C (2012) Patient Falls a Growing Problem in US Hospitals. American Lawyer Academy, tinyurl. com/PatientFalls-ALA Grant, L., McEnerney, J., & Proctor, T. (2013, Sep). Making time for nurses to reduce patient falls. Nursing Times, 109, 21-3. Retrieved from http://search.proquest.com/docview/1437598019?accountid=14872 Hook, M. L., & Winchel, S. (2006). Fall related injuries in acute care: Reducing the risk ofharm. MedSurgNursing. Middleton, J. (2014, Apr). "Staffing guidance falls short for patient safety". Nursing Times, 110, 1. Retrieved from http://search.proquest.com/docview/1518509141?accountid=14872 The Joint Commission retrieved from http://www.jointcommission.org/standards_information/npsgs.aspx U.S. department of health and human services; new efforts to help improve medical products for patient safety and quality of medical care. (2008). Medical Letter on the CDC & FDA, , 107. Retrieved from
http://search.proquest.com/docview/211424001?accountid=14872 Varkey, P. (2010). Medical quality management: Theory and practice. Sudbury, MA: Jones & Bartlett.
Related Topics