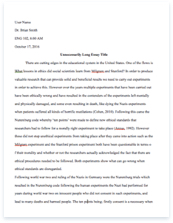 The whole doc is available only for registered users
A limited time offer! Get a custom sample essay written according to your requirements urgent 3h delivery guaranteed
Order Now
1. INTRODUCTION
Nevertheless, the globalisation process nowadays involves a global strategy in every section of marketing it also needs to focus on the diversity of needs, cultures and behaviors of people from different countries. So far in this context it is crucial to look on the notions of culture, marketing and marketing strategies. Every self-respecting global company needs to acknowledge the cultural diversity and adapt its marketing strategy depending on the countries' trade market it is trying to enter in. By studying different concepts of culture and cultural studies (for example such works as by G.Hofstede,, Hall (1983), Kroeber & Kluckhohn (1952), Trompenaars and Hampden-Turner (1997) I will try to define the notion of culture. In the relation to the prior terms I will study the theory of marketing and marketing strategy (J.Hunt, J.K.Johansson, M.F.Akkaya).
The aim of this research is to point out the differences in marketing strategies of "Pantene's" shampoo in different countries. Pantene's brand is being represented in many different countries where women have a completely different view of beauty and health look. That is why Pantene's marketing strategies depend on the country and culture. In relation to this paper it is appropriate to research the concept of culture and marketing and its subparts in global context. Afterwards, the marketing strategy of the abovementioned brand will be analysed in the different parts of the world and the conclusion will be made according to the results of the future study. Hence, I will make the conclusion how the cultural differences influence the marketing strategy of Pantene shampoo in different countries.
2. KEY THEORETICAL CONCEPTS
2.1. DEFINING CULTURE
It will be beneficial for this research to look on the notion "culture" first. For example, Kroeber and Kluckhohn's definition of culture says "Culture consists of patterns, explicit and implicit, of and for behaviour acquired and transmitted by symbols, constituting the distinctive achievements of human groups, including their embodiment in artifacts; the essential core of culture consists of traditional (i.e. historically derived and selected) ideas and especially their attached values; culture systems may, on the one hand, be considered as products of action, on the other, as conditional elements of future action."(Kroeber & Kluckhohn 1952: 181; cited by Adler 1997: 14). Another concept of culture is suggested by Hall. He compares culture to an invisible control mechanism operating in our thoughts. He also says that: "Culture has always dictated where to draw the line separating one thing from another. These lines are arbitrary, but once learned and internalised they are treated as real. In the West a line is drawn between normal sex and rape, whereas in the Arab world is much more difficult, for a variety of reasons, to separate these two events" (1983, p.230).
Trompenaars and Hampden-Turner (1997) describe culture as a mix of behavioural and value patterns ("Riding The Waves of Culture", 1997). The notion culture was always studied and new concepts derived from it. The concept "cross-culturalism" came into the scene in cultural studies between 1980 and 1990 years. First explorer of the term was Wilson Harris. He said that "cultural heterogeneity or cross-cultural capacity" gives an "evolutionary thrust" to the imagination (The Womb of Space, 1983). Hofstede's work is undeniably crucial in cross-cultural studies. It has inspired many other main cross-cultural studies, as well as research on other aspects of culture. He said that: "culture is the collective programming of the mind distinguishing the members of one group or category of people from others". Hofstede's results of studies have established a strong research tradition in cross-cultural psychology. He is being cited and referenced by researchers and consultants in many fields relating to international business and communication. Even today his books and articles continue to be the main resource in cross-cultural sphere.
2.2. MARKETING THEORY
First it will be appropriate to find out what term "marketing" means. As American Marketing Association (AMA) states that marketing is the activity, set of institutions, and processes for creating, communicating, delivering, and exchanging offerings that have value for customers, clients, partners, and society at large (accessed 12/03/2014, 03:25, https://archive.ama.org/Archive/AboutAMA/Pages/DefinitionofMarketing.aspx). When marketing faces an international trade market world, then the new notion emerges here – "global marketing". In other words global marketing can be called international marketing, where international marketing is the performance of business activities designed to plan, price, promote and direct the flow of a company's goods and services to consumers or users in more than one nation for a profit as it is described by Sree Rama Rao in one of his latest articles (accessed 12/03/2014 03:41 http://www.citeman.com/20359-international-marketing-defined.html#ixzz2viTF0C7E) (by Sree Rama Rao, March 12,2012). 3. PANTENE'S MARKETING STRATEGIES IN DIFFERENT COUNTRIES
3.1. THE HISTORY OF PANTEE BRAND
Pantene was created in 1945 by Swiss drug company Hoffman-LaRoche which was inspired by the ingredient panthenol. Pantene makes its debut as a premium hair care line in European countries in glass bottles and with luxurious scents. In 1960s American retailers decided to import Pantene from Switzerland due to the demand from European travelers in the United States (http://www.pantene.com/en-us/Pages/about-pantene.aspx). From 1975 to1976 Pantene changed to new packaging with its gold cap that has become the symbol of this shampoo forever. Several years later Pantene expands its product line making emphasis on the brand's scientific expertise and health as the foundation for beautiful hair with the new slogan, "The Care and Feeling of Beautiful Hair" (http://www.pantene.com/en-us/Pages/about-pantene.aspx ). In 1986 Pantene's "Don't hate me because I'm beautiful" campaign becomes one of the most noticeable and prominent in the history of this brand. A year later Procter and Gamble expands Pantene's distribution on a massive scale (http://www.pantene.com/en-us/Pages/about-pantene.aspx ).
In the beginning of 1990s Pantene reached Australia, New Zealand, Central and Eastern Europe, the Middle East, North Africa, Latin America, Korea, and Japan. A stronger focus on hair health caused a creation of Pantene's new shampoo Pantene Pro-V® which got a slogan : "Hair so healthy it shines" . Later this slogan became recognizable all over the globe. Five years later Pantene becomes a Billion Dollar Brand (http://www.pantene.com/en-us/Pages/about-pantene.aspx ). 1997 to 1998 Pantene continues its successful marketing strategies and got endorsements from the Golden Door Salon, Ford Models, Club Evian, Milan Fashion Week, Vogue, Allure, and Cosmopolitan (http://www.pantene.com/en-us/Pages/about-pantene.aspx ). From 2000 to 2006 Pantene changes its approach to hair care by making products that cater to the look each different woman want. In 2010 Pantene launches its most striking breakthought —customized solutions all based on hair structure. If you know the hair you have, Pantene will give you the hair you want (http://www.pantene.com/en-us/Pages/about-pantene.aspx).
Related Topics