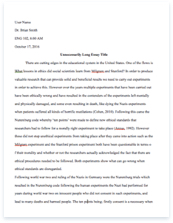 The whole doc is available only for registered users
A limited time offer! Get a custom sample essay written according to your requirements urgent 3h delivery guaranteed
Order Now
Organizational culture is the collective behavior of humans who are part of an organization and the meanings that the people attach to their actions. Culture includes the organization values, visions, norms, working language, systems, beliefs & habits. It is also the pattern of such collective behaviors and assumptions that are thought to new organizational members as a way of perceiving, & even thinking and feeling. Organizational culture affects the way people & groups interact with each other with clients & with stakeholders.
The four types of organization culture were classified as power, role, task and person. Power cultures are those characterized by struggles for superiority of the strong over the weak. This tends to produce business strategies aimed at increasing size and thus domination of the market. Role cultures are those in which behavior is governed by rules, regulations and legitimacy. Priority is given to developing appropriate policies and procedures, and thus emphasis is placed upon means rather than ends. Task cultures hose that focus upon the mission of the organization. This engenders a strong sense of purpose in its members which tends to over-ride all other considerations. Thus priority is given to ends rather than means. Person cultures are those that attract people who desire to work in congenial environments in which a premium is placed upon interest in the job it self as well as personal development. This tends to foster the creation of the cult of the individual.
In Greenscape are open & friendly place to work where people share a lot of them selves. It is like & extended family. Leaders are considered to be mentors or even parental figures. Group loyalty & sense of tradition are strong. There is an emphasis on the long-term benefits of human resources development and great import_ance is given to group conhesion. There is a strong concern for people. The organization places a premium of team works, participation and consensus. I think task culture is evident in Greenscape.
There are varying theories about the relationship between organization structure and culture. The relationship between organizational structure and culture is further complicated by the fact that the two are somewhat similar, and certainly interrelated. One of the best ways to describe organizational structure is that it is a mechanism through which effort and work is coordinated with supervision to produce the results that are hoped for from organizational culture. The success of a company meeting the goals of its organizational culture is dependant on having an effective set up and clearly defined relationship between organizational structure and culture. A well thought out and planned model that can clearly distinguish the relationship between organizational structure and organizational culture will allow for a more efficient directing of both employer and employee efforts towards the company's ultimate goals. One of the most import_ant aspects in the relationship between organizational structure and culture that will allow a model to thrive, or fail, is to make sure that each individual understands the full extent of responsibilities and work expected out of them. Likewise, the workers and supervisors should also know their limitations, and so not have to worry about issues that are beyond their scope of expectations.
Organizational structure impact workplace culture through controlling, coordinating and motivating employees to work together to accomplish company goals and objectives. Organizational structure and culture affect employee behavior, motivation, performance, dedication, satisfaction, cooperating and relationship. The working conditions at Greenscape are one of the factors in shaping the behavior of employees. Greenscape provides healthy environment to its workers so that they feel the safe in that environment. I observe in Greenscape that satisfied employee is a productive employee. Self – esteern is also essential at work place because not all individuals for money. Those who feel that their self respect stands as an icon shape up their career at the top of the leader.
Once the worker feels he is respected & cared of than automatically his moral is high & his level of competence increases more. Greenscape always promote the idea of creative environment and the respect for all types of employees because to retain its employees it should always consider & fell for what employers feel and belief. Usually at a work place the ability to be an active participant of them is appreciated and is critical to job performance. In fact, personality of individuals affects the job performance asocial situation at work place has performance asocial situation at work place has a significant contribution to the performance of individual. A key element of effective organizational management is the behavior of individual company managers. A manager's behavior can have a very real and lasting effect on his employees in either positive or negative ways.
Employer in Greenscape a successful manager leads by example, providing cues to his employees on how they should conduct themselves on the job. A employer who shows general concern for his employees on a regular basis can help motivate them to succeed at the company. Employer are able to develop a sense of purpose in their employees and motivate them by appealing to their self – esteern, sense of belonging and security. .Ethical behaviors employees in Greenscape are based on morals. An ethnical behavior is considered the right way to behave. It invoires selecting the right from wrong. People in Greenscape are to conform to the standards s by the organization by choosing what is right and what is wrong. In Greenscape ethics is a kind of applied ethics or professional ethics that is aimed at examining the ethical principles and moral problems that resultant in the business environment.
It the employees in Greenscape are happy, satisfied & dedicated they are take very good care of the customers. In Greenscape provides all employees in the organizations including managers, executive are part of the organization so as to achieve high ethnical standards. This ensures employees are able to do the right thing . Employees in Greenscape are impacted by a variety a forces both external & internal attempt to perform their job duties. Greenscape building effectively an internal culture that is based on mutual respect, team work and support will notice increased productivity & a sharper focus on service to customers. Success normally comes from good leadership, good worker environment good communications.
Related Topics